PPI: Company behind 46 million nuisance calls hit with record £350,000 fine
Information Commissioner's Office finds Prodial Limited generated an estimated £1m turnover from unwanted cold calls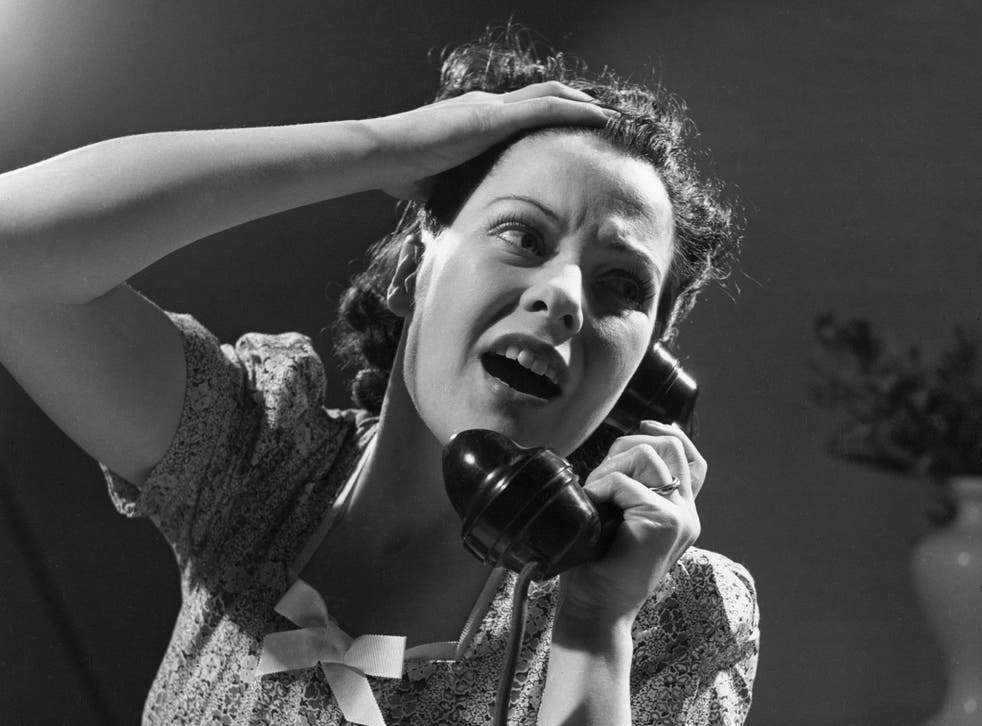 A company that bombarded members of the public with more than 46m automated nuisance calls has been hit with a record £350,000 fine in a crackdown against Payment Protection Insurance (PPI) mis-selling claims.
Prodial Limited, a Brighton company based at the house of the mother of one of its directors, generated an estimated £1m turnover from unwanted cold calls, the Information Commissioner's Office (ICO), the government's data protection regulator, found.
The ICO handed down the largest fine in its history to Prodial, describing its operation as the worst case of illegal calling it had ever seen.
Louis Kidd, 27, launched Prodial Limited in November 2014 from his mother's house in Catherine Vale, Woodingdean, East Sussex, before selling it on to business partner Phil Carrington for £40,000.
Over 1,000 people complained to the ICO about the automated calls, traced to the company which played recorded messages relating to PPI claims.
Complainants said they were called repeatedly and often there was no opt-out option. One person said they felt helpless that they could do nothing to stop the calls, which were very intrusive at all times of day or night.
A doctor complained the constant spam calls were interfering with work as they had to answer calls in case of emergency.
Prodial operated out of a residential property and hid its identity, which made it harder for people to report the calls.
During its last three months of trading the company turned over £100,000 a month. The company been placed into voluntary liquidation by one of its directors and the ICO's enforcement team is working with insolvency experts to recover the fine.
Christopher Graham, Information Commissioner said: "This is one of the worst cases of cold calling we have ever come across. The volume of calls made in just a few months was staggering.
"This was a company that knew it was breaking the law. A company director admitted that once the ICO became involved, the company shut down. That stopped the calls, but we want to send a clear message to other firms that this type of law-breaking will not pay.
"That is why we have handed out our highest ever fine. No matter what companies do to try to avoid the law, we will find a way to act."
Companies are allowed to use internet phone lines to make cheap recorded marketing calls. The law states that companies can only make calls to people who have specifically consented to being contacted in this way. The ICO investigation found Prodial had no such consent.
Evidence from the ICO's investigation showed the information from these calls was used to sell people's personal details on to claims management companies.
UK news in pictures

Show all 51
The ICO has also ordered three Manchester-based companies to stop making unsolicited nuisance calls. Enforcement notices went to a network of companies in Sale responsible for millions of automated nuisance calls which covered mis-sold pensions, PPI and debt management. The companies have been ordered to stop or face legal action.
The ICO has the power to impose a penalty of up to £500,000. It handed down imposed more than £1.1m worth of penalties for nuisance calls and text messages in 2015.
Research by Which? found that three-quarters of consumers received an unwanted call each month, usually about PPI or personal injury claims, or automated marketing messages.
The ICO had announced a latest crackdown, issuing written warnings to more than 1,000 companies it believes are buying and selling lists of names and numbers.
The regulator expects to impose more than £1m of fines this year.
BT has announced the creation of a dedicated team, which will monitor calls to customers and divert potential spam marketing message to a junk voicemail box.
Join our new commenting forum
Join thought-provoking conversations, follow other Independent readers and see their replies