Pressure builds on leading stores to scrap rip-off VAT charges as shops claim it would be 'impossible' to apply selective discounts
WH Smith is among those which have so far refused to reduce prices for people flying outside the EU and therefore do not need to pay VAT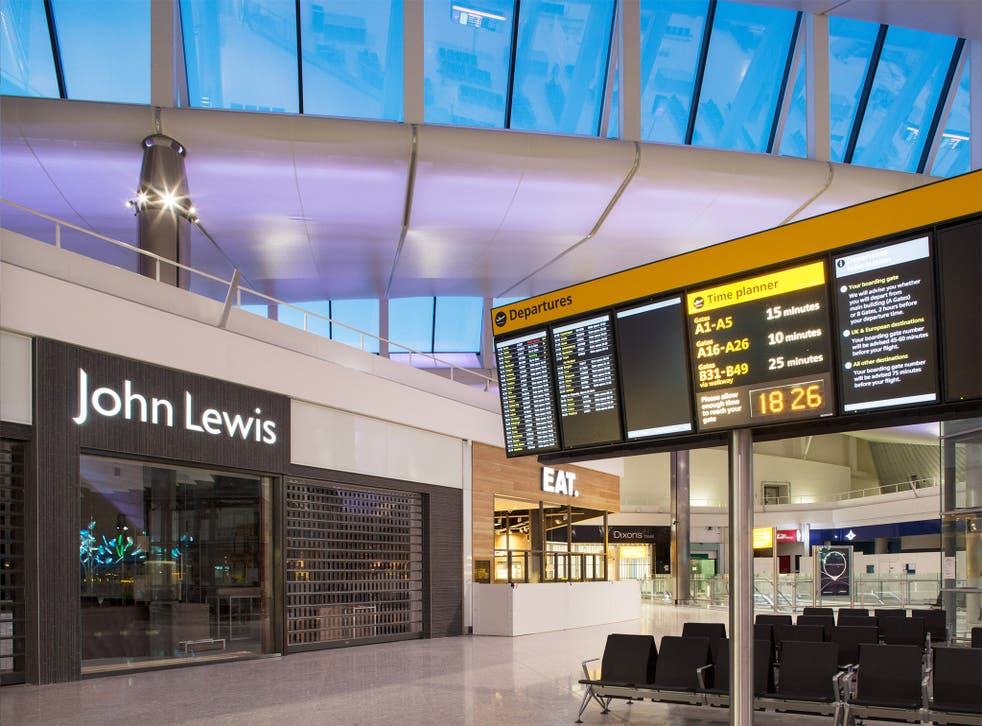 Pressure is mounting on several leading airport stores to scrap rip-off VAT charges, after many rival shops and retail experts rubbished claims by one chain that it would be technologically "impossible" to apply selective discounts.
WH Smith is among those which have so far steadfastly refused to begin reducing prices for people who are flying outside the EU and therefore do not need to pay VAT.
This stance defies protests among travellers, after The Independent revealed last weekend that people are not obliged to hand over their boarding passes at airport store checkouts – and that many shops are using the information to pocket extra money when they do not need to pay VAT.
WH Smith's main argument was that it would be "impossible" to offer a dual pricing strategy to distinguish between people who are remaining in Europe, meaning they still need to pay the sales tax, and those who are not and should pay lower prices.
However other retail figures, including one of the newsagent's key franchise partners, SSP, pointed to the use of dual pricing across many other businesses.
The Retail Ombudsman, Dean Dunham, whose job is to mediate disputes between retailers and customers, told BBC Radio 4's PM programme that the law should be changed to force shops to give the VAT savings to their customers. "Government… needs to say to the retailers in airports 'you must', not 'we want you to,'" he said.

Dixons and Boots, which have also come in for criticism for not offering VAT discounts and instead keeping the extra cash themselves, reissued guidance to their staff. They reminded employees that customers are not obliged to show their boarding passes, after thousands of passengers refused following this week's revelations.
The situation is likely to become more embarrassing for these stores as The Independent reveals that several high street brands operating in UK airports – including John Lewis, Cath Kidston, Zara, Ted Baker and SuperDry – all offer VAT-free prices to passengers, regardless of whether they are flying outside the EU or not.
But the food and drink company, SSP, which is run by WH Smith's former chief executive Kate Swann, said that dual pricing was possible and already in place at dozens of other shops it manages.
SSP, which runs WH Smith's franchises in railway stations and motorway service stations, also owns café chains Caffè Ritazza and Upper Crust, and runs franchises for Starbucks, Burger King and Marks & Spencer's Simply Food stores. The company runs dual pricing at several stores, because VAT is charged on food eaten on premises, whereas it is not charged for takeaways. Similar systems are set up in chains including Pret a Manger, Costa and Wasabi, where takeaway food is cheaper.
The current WH Smith chief executive, Stephen Clarke, who declined to comment, worked under Ms Swann for nine years.
A senior IT director at another high street chain, who wished to remain anonymous, said: "To say it is 'impossible' to implement dual pricing is simply untrue. It might involve a bit of legwork but WH Smith has items that are VAT exempt, such as books and newspapers, already programmed into their point of sale [till] systems, so it is completely possible."
WH Smith uses point-of-sale company BT Expedite. The Independent asked the company, which is part of BT Group, if dual pricing was possible, but a spokeswoman declined to comment.
However, according to the company's website, it offers till systems to Morrisons, which has higher price points at its convenience stores than at its big stores.
The Independent can also reveal other customers of BT Expedite include Cath Kidston and SuperDry, both of which have different prices at their airport stores compared to their high street sites.
Burberry, Zara, Ted Baker, John Lewis, Mulberry and Harrods all exclude VAT from their prices at airport stores in the UK, regardless of whether the passenger is travelling outside the EU or not.
Louis Vuitton goes one step further and has a dual-pricing offer for EU and non-EU travellers. It is not known what till system the company uses.
Privately, many retailers were fuming at WH Smith's response, and all claimed dual pricing was possible. Victoria Gould, from property company JLL's retail team, said: "This policy is to obviously increase the level of sales at the airport. Of course it would be possible for them to operate a dual-pricing policy but margins are typically quite low in these businesses."
The backlash against WH Smith comes a day after the Treasury said it would investigate the practice of retailers pocketing millions of pounds in VAT. There have been further calls by the Treasury Select Committee member Stephen Hammond, who urged retailers to "do the right thing" by this weekend and pass on the savings.
A spokesman for WH Smith declined to comment, but said staff had been reminded that boarding passes should be requested, not demanded.
Dixons said: "We do ask customers to show their boarding pass when making a purchase, but this is only on request and is not mandatory. We have reissued existing guidance to all our colleagues."
Boots said it "has never been compulsory for customers to present their boarding passes in order to be served" and it had "taken the decision to no longer ask customers to show us" the passes. "We are currently in the process of notifying our airport store colleagues of this change," it said in a statement.
Register for free to continue reading
Registration is a free and easy way to support our truly independent journalism
By registering, you will also enjoy limited access to Premium articles, exclusive newsletters, commenting, and virtual events with our leading journalists
Already have an account? sign in
Register for free to continue reading
Registration is a free and easy way to support our truly independent journalism
By registering, you will also enjoy limited access to Premium articles, exclusive newsletters, commenting, and virtual events with our leading journalists
Already have an account? sign in
Join our new commenting forum
Join thought-provoking conversations, follow other Independent readers and see their replies