Pret A Manger posts strong results helped by coconut milk and croissants
More than 16 million croissants were sold in 2016 and coconut was the most popular new ingredient on the menu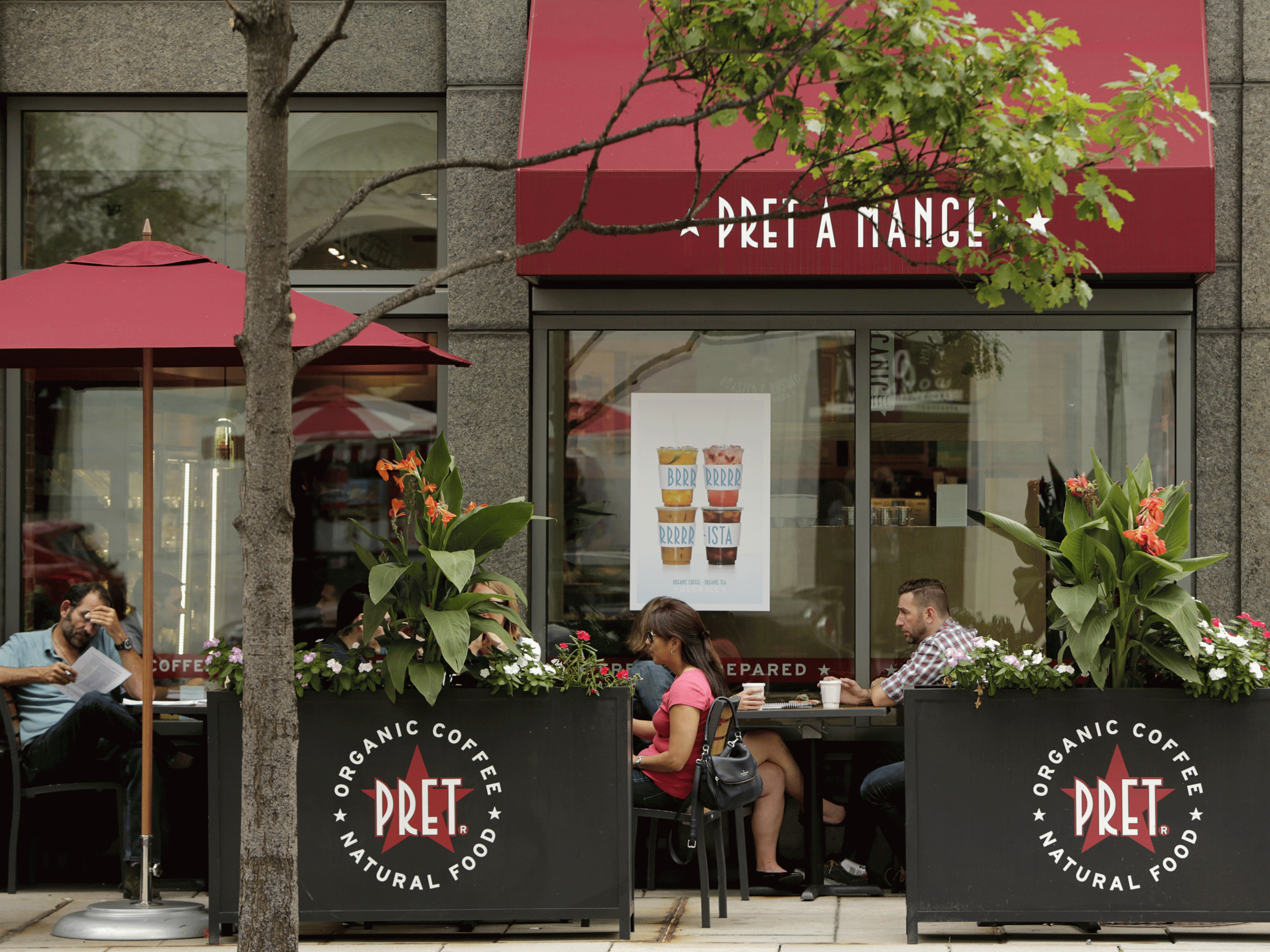 Pret A Manger has posted a twelfth consecutive year of revenue and earnings growth, spurred the by the popularity of healthier foods and dairy-free options.
The fast food chain, which first opened in London in 1986, on Thursday said that sales rose 15 per cent to £776.2m in the year to 29 December, while earnings rose 11 per cent to £93.2m.
US sales exceeded $200m for the first time and the chain opened 50 new shops - including 31 in the UK, nine in the US, five in France, three in Hong Kong, one in Shanghai, China, and a first in Dubai - creating 839 full time jobs.
The company said that its ability to adapt to changing consumer tastes had helped to support performance. Coconut was the most popular new ingredient on its menu in 2016 and dairy-free coconut milk sales now exceed soya.One in five of its porridge pots sold in 2016 was made with dairy-free ingredients.
The company last year also opened its first vegetarian only shop in London's Soho. The outlet was originally intended as a temporary pop-up, but the group said that, in response to thousands of positive customer reviews and sales far exceeding expectation, it was made permanent.
The most popular product overall in 2016 was the croissant. Pret said that it's the best seller in the UK, US, France and China, with more than 16 million sold for during the year.
"We look forward to opening our 500th Pret shop in the next 12 months and furthering our measured expansion in both existing and new market," CEO, Clive Schlee said.
But like other companies in the service industry, Pret is expected to face challenges over the coming years, related to Britain's future trading relationship with the rest of the EU.
Last month Pret's director of human resources told a parliamentary committee that the company may struggle to attract staff after Brexit, as just one in 50 of the applicants for jobs at the firm is British.
Business news: In pictures

Show all 13
Pret employs people from 110 different nationalities, with 65 per cent of those from outside the UK being EU citizens, Andrea Wareham told the House of Lords economic affairs select committee, as they heard evidence about the impact of the Brexit vote on different sectors of the economy.
"If I had to fill all our vacancies in British-only applicants I would not be able to fill them... because of a lack of applications," she said at the time.
Join our new commenting forum
Join thought-provoking conversations, follow other Independent readers and see their replies