Pret A Manger sued for 'deceptive' marketing of 'natural' foods found to contain carcinogenic pesticide
NGOs say sandwiches and baked goods tested positive for traces of glyphosate, a weedkiller linked to cancer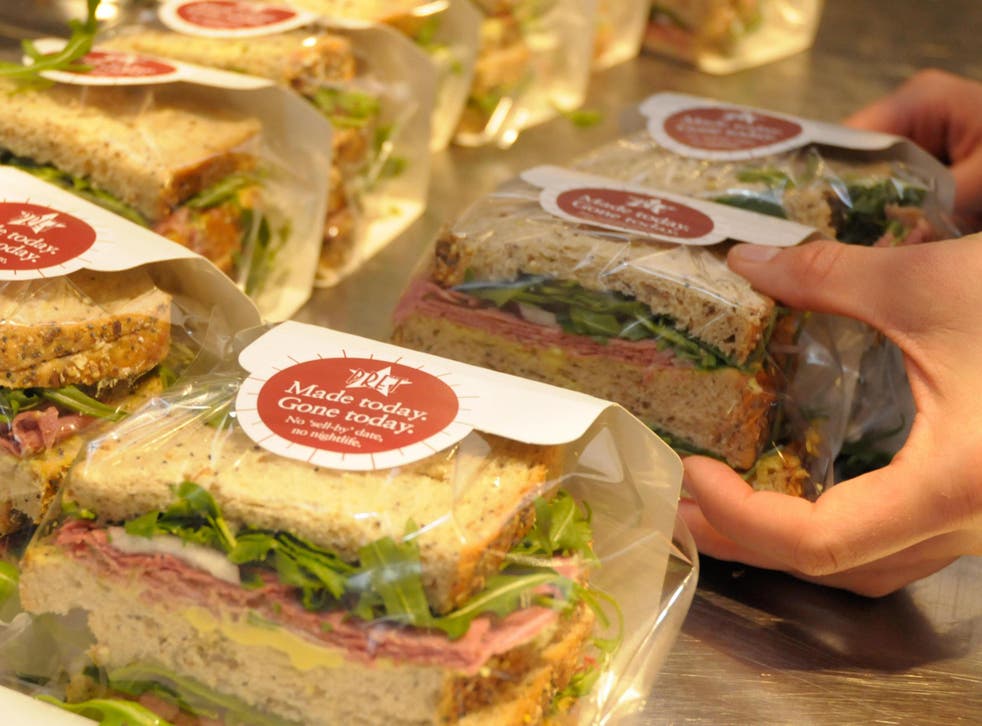 Pret a Manger is being sued in the US over "deceptive" marketing that describes bread and other baked goods as "natural" despite allegedly being found to contain a pesticide thought to cause cancer.
Beyond Pesticides, GMO Free USA and the Organic Consumers Association say the products tested positive for glyphosate, a component of the widely used Roundup weedkiller.
The claimants accuse the sandwich chain of exploiting consumers' willingness to pay more for products marked as natural.
15-year-old died after suffering allergic reaction to Pret a Manger baguette, inquest will hear
It comes after a landmark ruling in which Roundup's creator, Monsanto, was ordered to pay $289m (£226m) in damages to a gardener who says the product caused his terminal non-Hodgkin's lymphoma.
According to the World Health Organisation, glyphosate is "probably carcinogenic to humans", an assertion that Monsanto strongly disputes.
Diana Reeves, executive director of GMO Free USA, said companies that "wilfully misrepresent" their products should be held accountable.
"Consumers expect Pret's food to be free of synthetic pesticides, including glyphosate. Glyphosate, patented as a chelator and an antibiotic, is linked to adverse health effects including cancer, infertility and non-alcoholic fatty liver and kidney diseases," she said.
Jay Feldman, executive director of Beyond Pesticides, said consumers want truthful information about products which is transparent about residues of toxic materials.
He added: "Given the widespread use of pesticide-intensive practices, this lawsuit establishes the responsibility of purveyors of food products to know the origins of their product ingredients before making a 'natural' claim."
It is the second time this week that Pret has faced criticism over its labelling.
A teenage girl who was severely allergic to sesame died after eating a baguette from Pret which had not listed the ingredient on its packaging, an inquest heard this week.
World news in pictures

Show all 50
Natasha Ednan-Laperouse was travelling from the UK to France in July 2016, for a four-day holiday with her best friend when she bought the artichoke, olive and tapenade sandwich from a Pret store at Heathrow Airport.
Ms Ednan Laperhouse said "Daddy, help me" as she struggled for breath after eating the baguette.
Pret has since changed its allergen labelling procedures.
"We were deeply saddened to hear about Natasha's tragic death, and our heartfelt thoughts are with her family and friends," a spokesperson for the company said in a statement.
Join our new commenting forum
Join thought-provoking conversations, follow other Independent readers and see their replies