Pret A Manger abandons plan to offer teenagers sandwiches 'in exchange for work experience'
Sandwich chain to pay interns hourly rate after social media backlash
Niamh McIntyre
Saturday 25 March 2017 14:55 Comments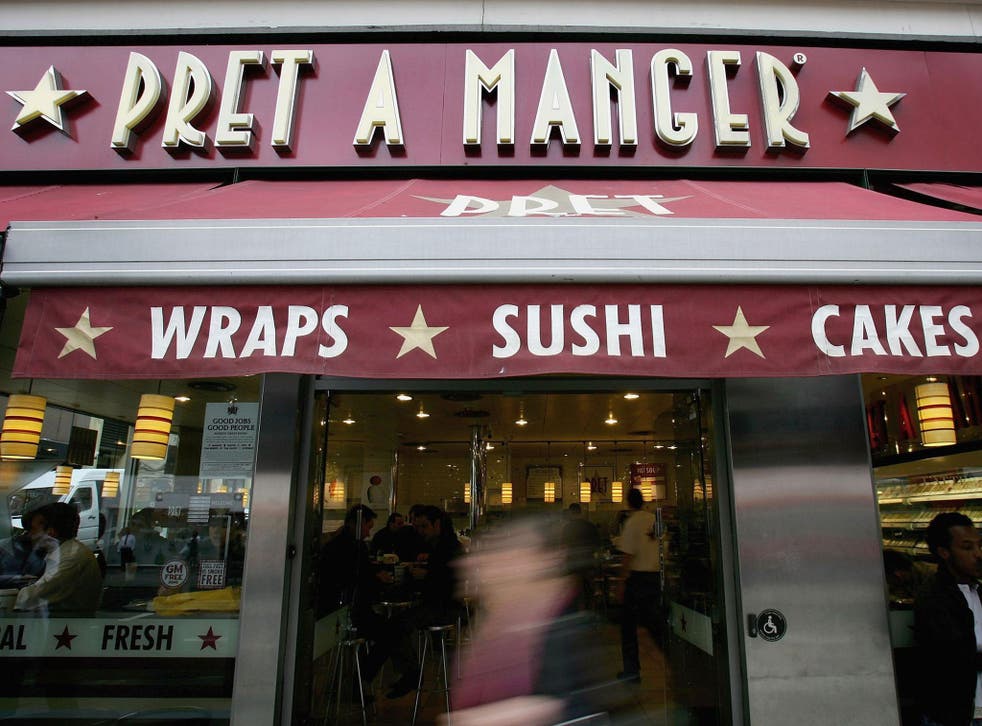 Pret A Manger has been forced to backtrack on plans for a work experience scheme which would have seen 16-18 year olds offered free sandwiches.
The company announced the "Big Experience Week Scheme" on Monday, which it said would allow 500 young people to "get exposure to aspects of our business including food production, customer service, social responsibility."
However, a social media backlash prompted questions about Pret's commitment to social responsibility, with some Twitter users accusing the company of "exploiting young people".
But Pret a Manger said in a statement on Saturday that it would now pay all work experience trainees its "hourly starting rate".
Clive Schee, CEO of Pret, said: "Pret's Work Experience week is not about making sandwiches for free. We set it up so that 16-18 year olds can shadow our teams and get a flavour of what working at Pret is like."
Pret A Manger launched the scheme on Monday to try and attract more British people to apply to work for them.
Members of the company's senior management are planning for a potential recruitment crisis after Brexit, as just two per cent of applicants for jobs at Pret are British, while 65 per cent of the workforce come from EU countries other than Britain.
The new work scheme was part of an effort to take on the "long-term challenge that Pret and the wider industry must meet to ensure hospitality is seen by Brits as a serious career choice", Pret said in a blog post.
Andrea Wareham, director of Human Resources at the sandwich chain, recently told a parliamentary committee: "If I had to fill all our vacancies with British-only people I would not be able to fill them because of the lack of applications.
The company will be promoting the Big Experience Week through a network of schools, and hopes to attract more British workers by working with Jobcentre Plus.
Register for free to continue reading
Registration is a free and easy way to support our truly independent journalism
By registering, you will also enjoy limited access to Premium articles, exclusive newsletters, commenting, and virtual events with our leading journalists
Already have an account? sign in
Join our new commenting forum
Join thought-provoking conversations, follow other Independent readers and see their replies