Prince Philip's retirement from royal duties marked by £5 coin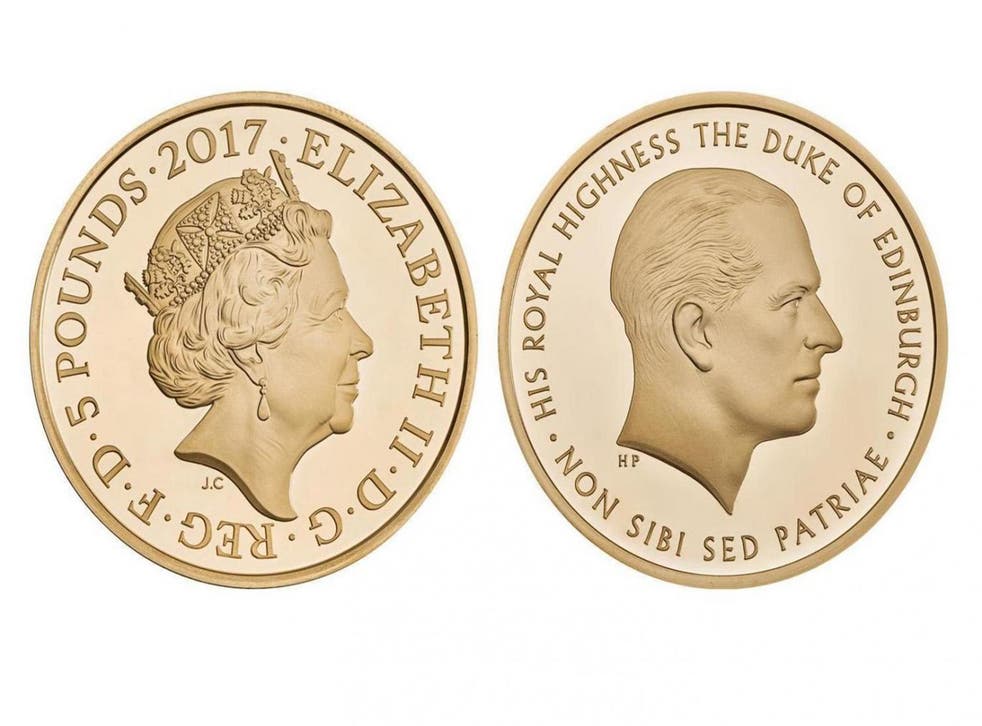 A new £5 coin has been launched to commemorate the retirement from royal duties by the Duke of Edinburgh.
Bearing the words "not for self but country" in Latin under an image of Prince Philip, the new coin will have an image of the Queen on the facing side.
The coin is said to have had the approval of the Duke's son, Prince Charles, as he struck the first coin during a visit to the Royal Mint in Wales.
The 96 year old announced his retirement from public duty in May. He completed his royal duties by meeting Royal Marines who had returned from a 1,664 mile trek, reportedly rounding up a total of 22,219 solo engagements for the prince since 1952.
Prince Philip's commemorative coin signs off an association with the Royal Mint stretching 47 years. He served as the President of the Royal Mint Advisory Committee from 1952 up to 1999, approving every coin produced at the committee he chaired.
Adam Lawrence, Chief Executive of The Royal Mint, said: "We are particularly delighted that he will be striking the very first of the coins that will celebrate the contribution that The Duke of Edinburgh has made to public life."
News of the commemorative coin follows a number of new coins and notes introduced over the previous 12 months.
The 12-sided £1 coin thought to be the most secure in the world was introduced in March, superseding old pound coins susceptible to counterfeits costing the taxpayer millions each year.
A polymer £5 note was put into circulation by the Bank of England in September 2016, the country's first plastic note designed to last longer and more difficult to counterfeit. Controversy surrounded the new plastic note after the Bank of England confirmed its use of animal fat within the polymer note.
Register for free to continue reading
Registration is a free and easy way to support our truly independent journalism
By registering, you will also enjoy limited access to Premium articles, exclusive newsletters, commenting, and virtual events with our leading journalists
Already have an account? sign in
Register for free to continue reading
Registration is a free and easy way to support our truly independent journalism
By registering, you will also enjoy limited access to Premium articles, exclusive newsletters, commenting, and virtual events with our leading journalists
Already have an account? sign in
Join our new commenting forum
Join thought-provoking conversations, follow other Independent readers and see their replies