Prudential insurance was unnamed victim of HSBC's currency rigging settlement
HSBC admitted that its traders misused confidential information
Patricia Hurtado
,
Tom Schoenberg
Monday 22 January 2018 15:10 Comments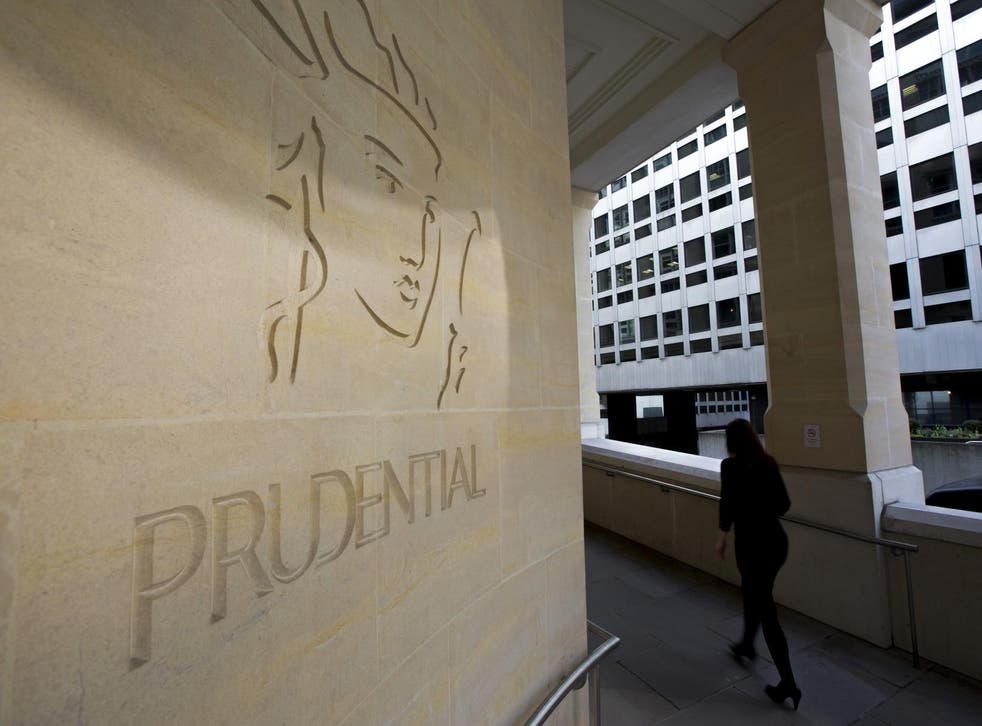 HSBC and the US Justice Department, announcing last week that the bank would pay $100m (£71m) for front-running client currency orders, left one thing unstated -- the name of a big client the bank's traders defrauded.
That unidentified victim was London-based insurer Prudential, according to court records and testimony in a related case and a person familiar with the matter.
HSBC's settlement on January 18, a deferred prosecution in which the bank admitted it defrauded two clients by front-running and agreed to accept an internal monitor, follows two cases that US prosecutors have pursued against two individuals who were then among the bank's top foreign-exchange traders. A Brooklyn federal jury has already heard how one of them helped the bank make about $8m in trades ahead of a big currency purchase he was hired to oversee for Cairn Energy, and found him guilty.
Cairn was identified in last week's deferred prosecution deal. But the bank had a bigger take -- $38.4m -- from trading in March 2010 ahead of an imminent multi-billion-dollar deal involving the company now identified as Prudential.
Details about the fraudulent currency transaction outlined in the government's January 18 statement of facts describing HSBC's wrongdoing match those of Prudential's bid to acquire American International Group's AIA for $35.5bn.
Rob Sherman, a spokesman for HSBC, declined to comment, as did a spokesman for Prudential. The Justice Department declined to comment.
HSBC was hired in 2010 by Prudential to execute financial transactions related to the AIA acquisition, according to marketing material HSBC sent Cairn touting its expertise handling such currency deals and shown by US prosecutors at the Brooklyn trial.
Prosecutors said on January 18 that an HSBC employee who headed the London spot foreign exchange desk learned the bank had been hired to sell large amounts of the UK currency. They said he traded ahead of the client's February 2010 order, driving down the price of the pound in a manner that allowed HSBC to make a "significant profit" of $38.4m for conducting the transaction. The trader made about $3.6m for the bank in his proprietary account, prosecutors said. Prudential's bid to acquire the AIG unit ultimately failed.
Federal prosecutors looking into front-running allegations at HSBC have detailed the conduct of at least two employees. Mark Johnson, a former global head of foreign-exchange trading, and Stuart Scott, a former head of European currency trading, are accused of conspiring to take advantage of inside information about Cairn Energy's plans to sell part of its stake in an Indian subsidiary.
Mr Johnson was the trader convicted in October by a federal jury in Brooklyn of front-running ahead of Cairn's $3.5bn client order. His sentencing is set for March 8. Mr Scott, who was indicted with Mr Johnson in 2016, is appealing a UK court order that he be extradited to the US to face trial. He denies wrongdoing. Mr Johnson has said he will challenge his conviction.
Documents filed last week in HSBC's deferred prosecution agreement don't say whether Mr Scott was involved in the Prudential trades, which occurred before Mr Johnson joined the bank. Prosecutors during Mr Johnson's trial suggested it was known by the bank's FX traders that Scott worked on the Prudential transaction. When Johnson took the stand in his own defence, US federal prosecutor Carol Sipperly asked him about HSBC's handling of the Prudential transaction.
"Wasn't it legendary at HSBC that Stuart Scott had front-run ahead of that transaction at the expense of Prudential?" Ms Sipperly asked Mr Johnson.
"I was not aware of that," Mr Johnson said. "I don't know what was returned to Prudential," Johnson said.
Bloomberg
Register for free to continue reading
Registration is a free and easy way to support our truly independent journalism
By registering, you will also enjoy limited access to Premium articles, exclusive newsletters, commenting, and virtual events with our leading journalists
Already have an account? sign in
Join our new commenting forum
Join thought-provoking conversations, follow other Independent readers and see their replies