Qatar to invest £5bn in UK infrastructure over the next three to five years - despite Brexit
Qatar has already invested £40bn in the UK 
Zlata Rodionova
Monday 27 March 2017 15:27 Comments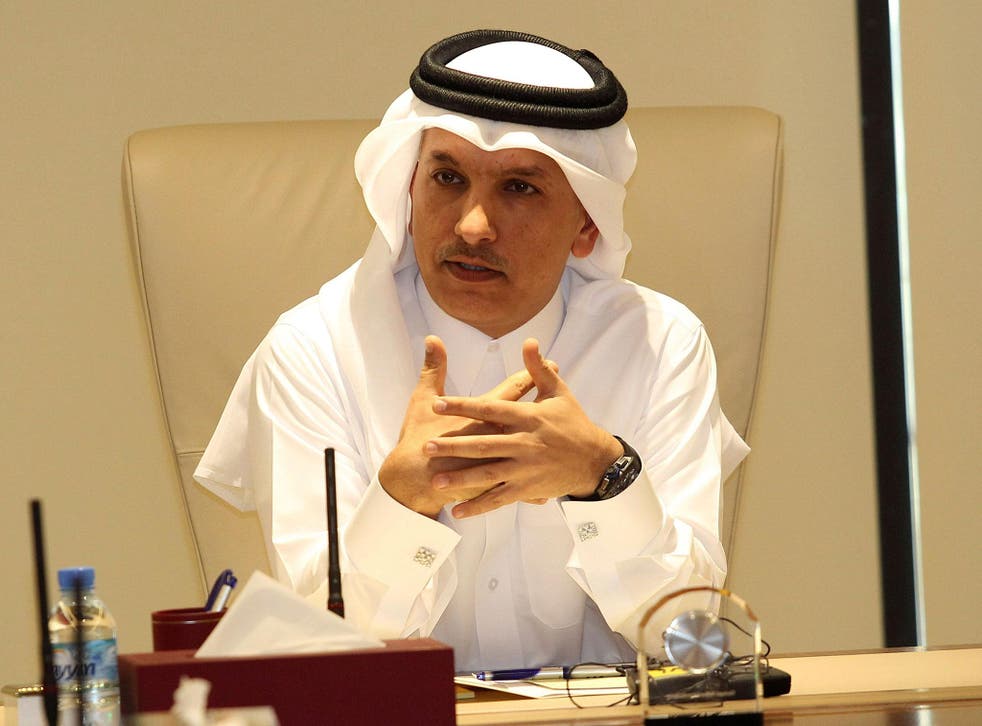 Qatar has said that it will invest £5bn in Britain over the next three to five years, underscoring the country's commitment to the UK despite economic uncertainties relating to Brexit.
Speaking at the Qatar-UK Business and Investment Forum in London on Monday, Qatari finance minister Ali Sharif al-Emadi said that he was optimistic about the future of the British economy and indicated that he was unperturbed by the possible implications of the country's splitting from the EU.
"Currently the UK is our first investment destination and it is the largest investment destination for Qatari investors, both public and private," Mr Al Emadi told the BBC on the sidelines of the event.
He said that Qatar already has "more than £35bn to £40bn of investments" in the UK and was committing an additional £5bn "in the next three to five years".
Mr Al Emadi is part of a more than 400-strong delegation of officials and business executives visiting the UK for meetings with their UK counterparts this week.
Chief executives of Qatar Investment Authority (QIA), Qatar Petroleum and Qatar Airways are also in attendance, according to Reuters.
Mr Al Emadi's comments echo those made by the CEO of the QIA, Sheikh Abdullah bin Mohammed bin Saud al-Thani. Also speaking at the conference, he said that the UK had always been and would continue to be a preferred destination for Qatari investment despite Brexit.
"I am still looking, even after Brexit there will be opportunities QIA can really hunt for," he was cited by Reuters as saying.
"Our aim now in the future is really to focus on infrastructure, and we will be focusing also on healthcare and IT," he added.
Qatar's sovereign wealth fund manages about $335bn worth of assets, according to the Sovereign Wealth Fund Institute, a US-based company that specialises in analysing what big wealth funds and governmental investors own.
Qatar is currently one of the biggest investors in London, owning landmarks sites across the capital such as the Shard skyscraper and Harrods department store as well as luxury hotels such as the Savoy.
International Trade Secretary Liam Fox on Monday said the UK will also double export finance available to support trade with Qatar.
Brexit Concerns

Show all 26
"No trade between the UK and Qatar should fail for lack of finance and insurance, that is why the UK government [...] can give buyers and sponsors in Qatar attractive long-term finance to make sourcing from the UK more competitive," Mr Fox told the Qatar-UK business forum in London, Reuters reported.
"We will be doubling finance available from UK export finance to support trade with Qatar to £4.5bn," he added.
The Qatari delegation's visit this week follows Prime Minister Theresa May's two-day trip to the Middle East last December. It comes as My May prepares to trigger Article 50 on Wednesday, officially starting the UK's divorce with the EU.
Register for free to continue reading
Registration is a free and easy way to support our truly independent journalism
By registering, you will also enjoy limited access to Premium articles, exclusive newsletters, commenting, and virtual events with our leading journalists
Already have an account? sign in
Register for free to continue reading
Registration is a free and easy way to support our truly independent journalism
By registering, you will also enjoy limited access to Premium articles, exclusive newsletters, commenting, and virtual events with our leading journalists
Already have an account? sign in
Join our new commenting forum
Join thought-provoking conversations, follow other Independent readers and see their replies