RBS and Barclays made more than £300m selling questionable loans to UK councils
In the second part of his investigation into lobo loans, Michael Bow looks at the role of the sophisticated financial middlemen who profited by pushing these controversial products on to local authorities around Britain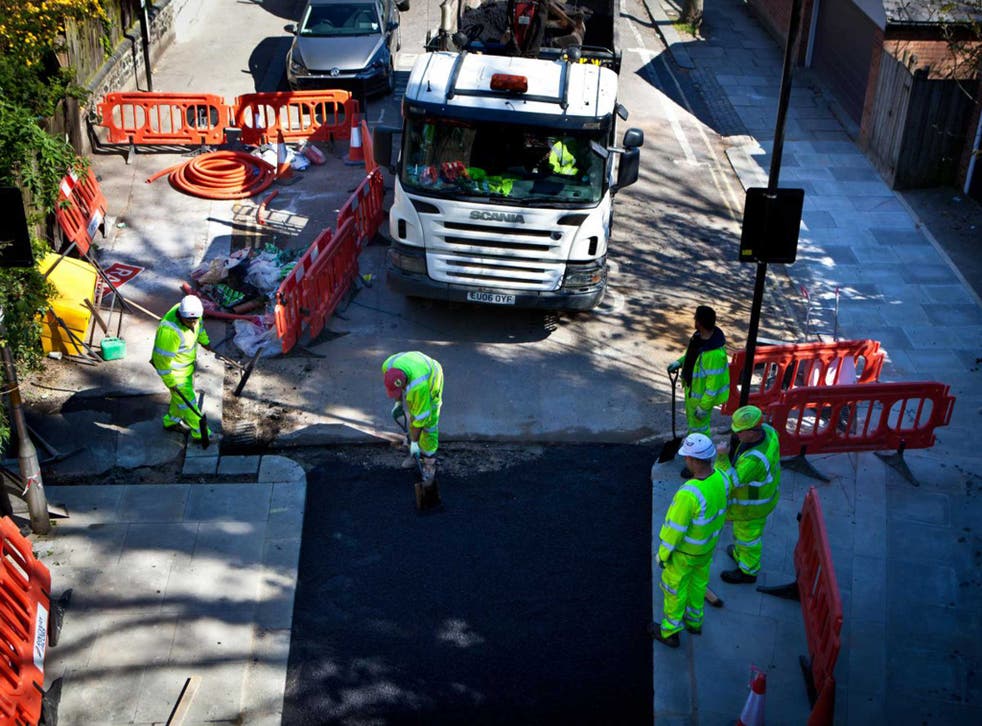 Two of Britain's biggest banks allegedly made more than £300m in upfront profits by selling a string of questionable loans to UK councils, prompting claims that they have raised financial risks for local taxpayers.
Barclays and the taxpayer-owned Royal Bank of Scotland are said to have made at least £224m and £86m, respectively, in gross trading profits between 2002 and 2012 after selling loans known as "lobos" to councillors. Barclays has disputed the figures and said the gains are much smaller. RBS did not comment.
The new calculations, obtained by The Independent from the financial analyst Nick Dunbar, are based on lobo contracts for a sample of 47 councils. These show that the gross upfront profit made by all banks offering lobos in the sample was £728m. But the profit calculations are for just 49 per cent of all lobo borrowings by councils - meaning the total profits for banks on the deals could be considerably higher.
Lobo loans contain a complex derivative that can be sold on in the market and give banks an upfront gross profit on day one. The figures would not reflect the net profit for the banks made over time, and sources at Barclays insist the bank has lost money in the longer term on lobo deals.
"We've not made a penny of profit on these loans," a source at the bank said.
But the calculations have put the lobo market under fresh scrutiny amid concerns that there might have been conflicts of interest between banks, brokers and consultants involved in lobo deals.
At least one lobo dealmaker has warned of the potential conflicts. Former Barclays lobo trader Rob Carver insists councillors were potentially left with a bad deal.
He worked for the bank's investment arm Barclays Capital in the early 2000s but says he quit because he was so concerned about the products he was trading. "These were among the most profitable things we were doing in terms of revenues. When one of these deals arrived, everyone's ears would prick up and there was a lot of pressure to get the deal done," he told The Independent.
"Hedge funds would squeeze you on every deal down to the last basis point, but local authorities didn't. The profit margins would be much lower for the deals we did with hedge funds compared to local authorities."
Click HERE for larger annotated version of the graphic
Mr Carver, who later left Barclays to join the hedge fund AHL, last year told MPs looking into lobos that he "would not do these deals if you put a gun to my head."
"It smelt and felt to me like there was something really dodgy going on. I cannot prove that, but there is clearly a kind of moral hazard and that made me deeply uncomfortable."
Barclays said it "categorically rejects any suggestion that we haven't acted in the best interests of local authorities".
"Moral hazard" concerns may have been fuelled by the close links between consultants who helped councils manage their finances and brokers who stood to gain from the sale of lobos. If a council wanted to buy a lobo, it would approach a broker, who would approach several banks to get the best deal. Banks would then pay brokers a commission if they were chosen to provide the lobo loan. This was "standard market practice", Barclays said.
But there were allegedly closer connections for local authorities to consider in the long chain of lobo fees. Councils paid brokers to help them buy lobos from banks, but they also relied on consultants, known in the council world as "treasury management advisers" (TMAs), for their independent advice on borrowing matters. One of the biggest TMAs, Butlers, was actually owned by lobo broker Icap and shared its London headquarters at the time of the lobo boom. It got paid a fee every time its council clients opted to use Icap for a lobo loan, according to a 2011 Competition Commission report looking into its takeover by a rival TMA called Sector.
Sector itself also had a similar deal with broker Tullett Prebon, according to the report.
Freedom of Information requests by activist group Move Your Money revealed that, on the information available, it appeared Butlers' local authority clients went with Icap on 84 per cent of the Lobo deals on which it consulted.
No improper dealings are suggested, and Icap says "Butlers were paid a fee for providing information on rating agencies" in line with "standard market rates". But concerns about the impact of broker fee payments back to consultants have also been raised by council consultant Arlingclose, which refused brokerage fee payments during the period.
Business news: In pictures

Show all 13
"We've never taken fees from brokers because we believe it could put pressure on the adviser to recommend the product with the largest fee, rather than the one that's best for the local authority," client director David Green told The Independent.
Brokers would typically receive about 0.24 per cent of the loan size in fees (so on a £10m loan, £24,000 would be paid), according to parliamentary evidence.
Sector said it did not direct local authorities to seek funding from any specific organisation, as the choice was that of the local authority alone. Tullett Prebon declined to comment but Sector strongly rejected any suggestion of inappropriate business activity and said the two were entirely separate independent organisations.
Icap says it gave analysis and information but not advice, and the decision-making was done by treasury officials at the local authorities. It adds it is no longer involved in such business and all individuals who were there have left.
Join our new commenting forum
Join thought-provoking conversations, follow other Independent readers and see their replies