The Independent's journalism is supported by our readers. When you purchase through links on our site, we may earn commission.
RBS 'set to pay out £340m in bonuses' despite huge losses
The Government owns 72 per cent of the bank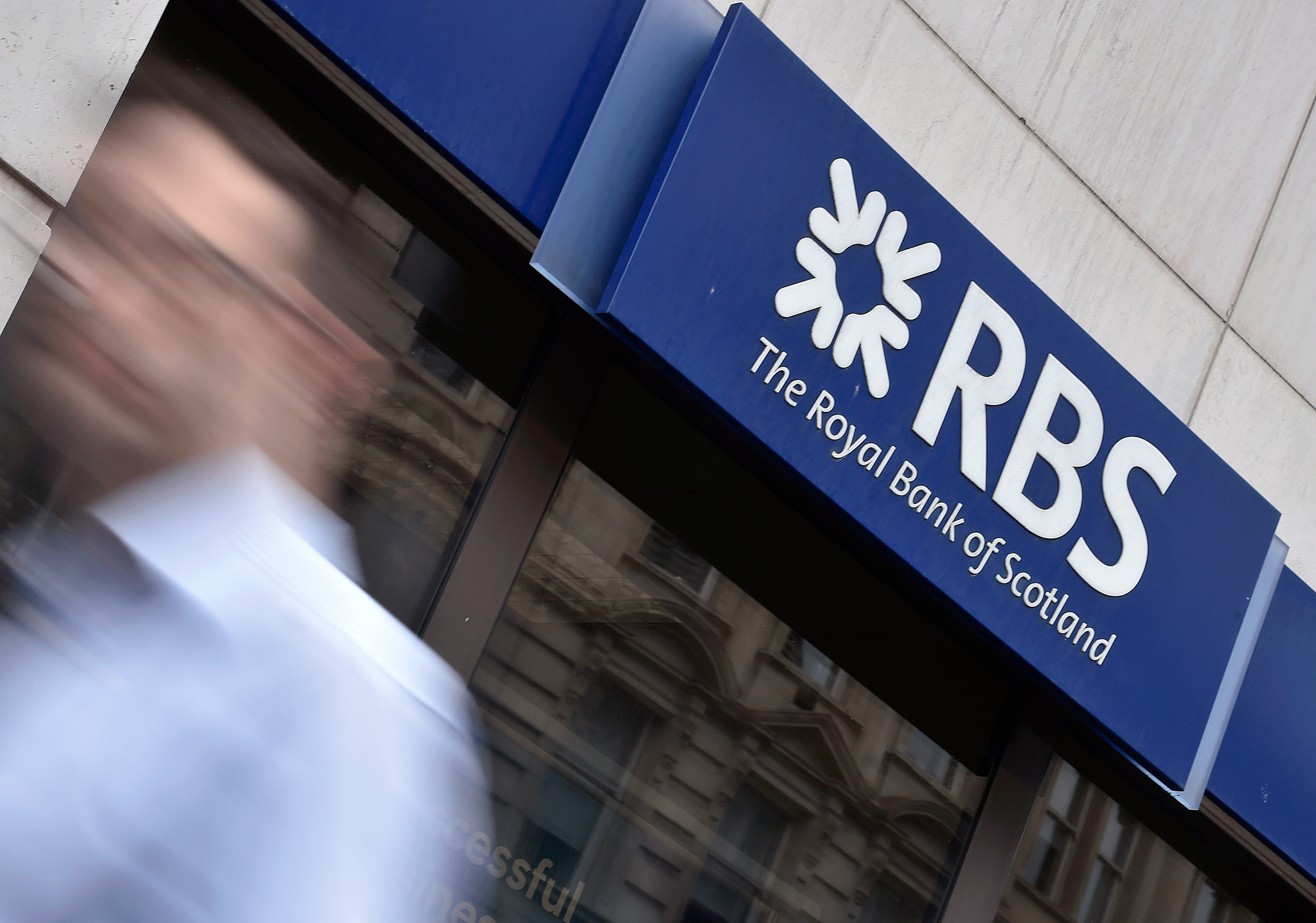 The Royal Bank of Scotland, majority owned by the taxpayer, is reportedly set pay its staff £340m in bonuses.
The bank, 72 per cent owned by the government, is also expected to announce a ninth consecutive year of losses for 2016.
The bonus figures were reported by Sky News, who cited insider sources. The outlet also cited analysts who estimated RBS had lost £2.5bn by September 2016 and could have lost over £5bn across the whole year.
Pound surges after Theresa May's Brexit speech
A spokesperson for RBS told The Independent the bank was making no comment, but said no decision had yet been taken and that bonuses had decreased since their peak in 2008.
Corresponding with the bank's losses – over £50bn since 2008, according to the Financial Times - RBS's bonuses have shrunk every year since then.
RBS lost £24bn in 2008 but its employees were awarded £1.4bn. By 2015, bonuses had dropped to around £400m and reached £370m in 2016.
The bank has reportedly put forward the 2017 bonus suggestion to UK Financial Investments (UKFI), a government body which manages public shareholdings in banks.
Biggest business scandals in pictures

Show all 20
The government must approve the bonuses but the UKFI may seek a £2,000 cash limit per RBS employee.
Any approval of the bonuses would likely provoke controversy, particularly as Prime Minister Theresa May has threatened to clamp down on excesses in the business world, and to help hard up families.
Join our new commenting forum
Join thought-provoking conversations, follow other Independent readers and see their replies