RBS in profit: Royal Bank of Scotland's journey from Fred 'The Shred' Goodwin to back in black
As the majority public-owned lender breaks a 10-year losing streak, it's worth revisiting its turbulent recent history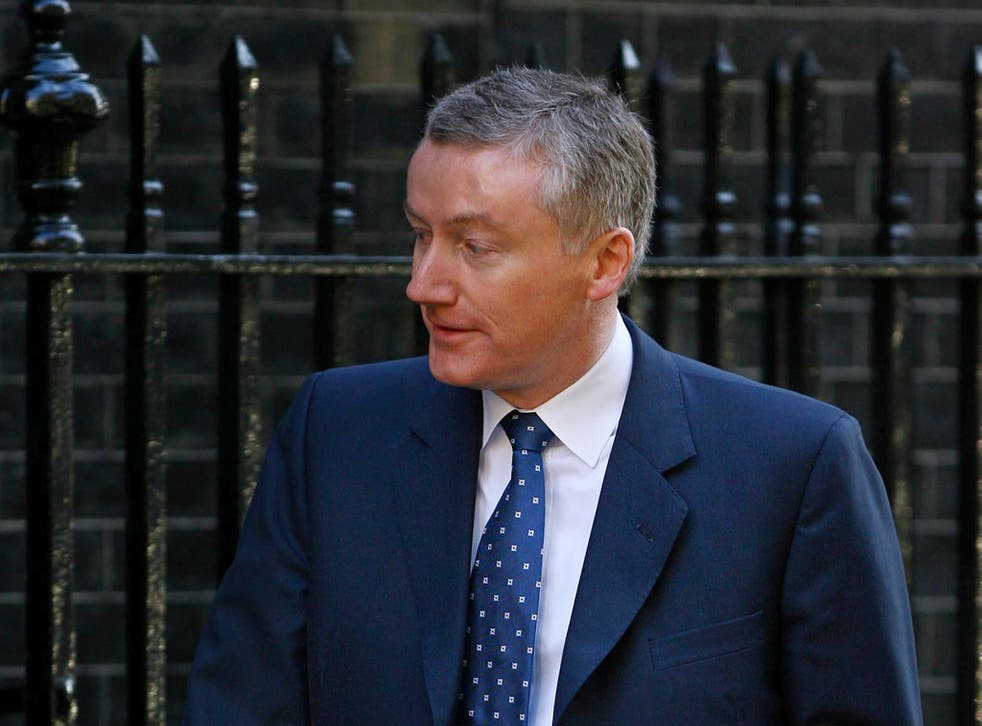 The Royal Bank of Scotland today celebrates turning its first profit in 10 years, surpassing analyst expectations to post annual gains of £752m after suffering a huge £6.95bn loss for 2016.
The lender has come a long way since being bailed out to the tune of £45bn by Gordon Brown's Labour government in 2008 at the height of the financial crisis.
RBS chief executive Ross McEwan hailed today's announcement as "a really symbolic moment" but stressed the bank still had much to do by way of restructuring and cost reductions.
But how did RBS - still 72 per cent-owned by UK taxpayers - come to suffer its decade in the red? Here's a reminder of the bank's turbulent recent history.
Onset of the financial crisis
RBS's demise began in October 2007 with its doomed £49bn takeover of Dutch bank ABN Amro, then the largest deal ever enacted in financial services.
Having over-extended its resources with the acquisition, RBS commenced a £12bn rights issue in April 2008 to generate funds. The cash call saw it place its entire insurance company portfolio up for sale including household names like Churchill and Direct Line.
That August, the bank posted its first loss in 40 years, down £691m for the half-year – an early omen of what was to come.
At this point, the 2008 financial crisis hit, when the March rescue of Wall Street investment bank Bear Sterns by JP Morgan Chase was followed by the collapse of Lehman Brothers in September.
Government bailouts begin
In the market chaos that followed, the Treasury announced its emergency plan to inject £37bn of taxpayers' money into RBS, along with Lloyds and HBOS.
The bank's CEO, Sir Fred Goodwin, who would subsequently become a poster-boy for the crisis and the focus of much public anger, was replaced by investment banker Stephen Hester in November 2008, a reputed "turn-around" specialist.
The government's recapitalisation of RBS began in December 2008, when the state acquired 2.3bn shares for £15bn. This was not enough, it soon became apparent, the bank forecasting £28bn in losses for the year the following January.
Fred 'The Shred' under fire
Fred Goodwin was duly hauled in front of a Treasury select committee and apologised for his part in the disaster.
By April 2009, Chancellor Alistair Darling had injected another £5bn, followed by a further tranche of £25bn in December. Having made a total investment of £45bn in RBS on behalf of UK taxpayers, the Government owned an 80 per cent stake in the bank, but Brown and Darling were determined not to nationalise it, delegating control of its interests instead to UK Financial Investments, a quango.
Fury at Goodwin's £709,000-a-year pension erupted at the bank's AGM that April, where his generous retirement package was opposed by 90 per cent of investors as the former chief executive found himself described as a "benefits scrounger". He subsequently agreed to give up £200,000 of his pension that June after further waves of highly personal public protest against his reign.
Goodwin's torrid time continued when a Financial Services Authority report blamed him for "multiple poor decisions" during his stewardship of RBS in December 2011. He was duly stripped of his knighthood a month later.
Meanwhile Hester, his successor, had singularly failed to plug the leaks or push up the company's share price to the Government's all-important solvency target of 502p. Hester turned down a £1m bonus amid further waves of public anger.
Fines and misdemeanours
That summer, a new crisis hit the beleaguered bank. An IT meltdown left customers entirely unable to access their current accounts, a farrago for which RBS was fined a cool £56m.
It was again reprimanded in February 2013 for its part in the Libor-rigging scandal. The FSA found that the bank had demonstrated "widespread misconduct", this time resulting in a fine of £390m.
Mervyn King, outgoing Governor of the Bank of England, then revealed he had been advising the Banking Standards Commission to break up RBS into "good" and "bad" banks since 2009, urging that the former be sold.
Coalition Chancellor George Osborne continued to reject King's counsel, preferring to keep faith with Hester's insistence that the step was unnecessary and that RBS could be salvaged and returned to growth in its current form. Osborne would later confess that he regretted the decision.
Unable to turn RBS around as promised, Hester announced his departure in June 2013 and was replaced as CEO by New Zealander Ross McEwan that October. McEwan moved quickly to streamline the business, placing an emphasis on cost reduction and restructuring, giving RBS a greater focus on high street banking in the UK and Ireland. Today it operates in just 12 countries, compared with 38 in its pomp.
Just a month later, Lawrence Tomlinson, entrepreneur-in-residence at the Department for Business, produced a report accusing RBS of asset-stripping struggling small firms for profit. The bank hotly denied the charges but some 270 businesses threatened legal action.
A year later – in November 2014 – RBS was in trouble again, this time among a number of banks accused of rigging foreign exchange markets.
Sell-off talk begins
Osborne announced his intention to sell the state's stake in June 2015 – despite its share price still dwindling at 361p, well short of the magic break-even mark and meaning doing so would result in multibillion pound losses. "People want to see they get their money back," he said, while the Unite union countered that a deal at this time would "short-change the public".
Osborne nevertheless went ahead and sanctioned the sale of a 5 per cent stake, despite its resulting in a £1bn loss for the exchequer. The taxpayer's stake in RBS fell to its current holding of 72 per cent.
In February 2017, RBS conceded that it would not turn a profit until 2018 – a promise on which it made good today - after enduring a full decade of annual losses. New Chancellor Philip Hammond greeted the admission by saying "we have to live in the real world" and arguing that the state's sake will ultimately probably have to be sold at a major loss.
Business news: In pictures

Show all 13
Despite today's good news and the feeling that McEwan has finally revived the bank's fortunes, RBS is still not out of the woods.
Shares dropped 4 per cent in value today over fears that it might be about to incur further heavy fines, this time from the US Department of Justice over claims it mis-sold mortgage-backed securities.
Join our new commenting forum
Join thought-provoking conversations, follow other Independent readers and see their replies