RBS told customers to stop paying tax
RBS's effect on firms 'made me sick', says Lawrence Tomlinson in report to the Department of Business, Innovation and Skills
James Moore
Monday 25 November 2013 21:01 Comments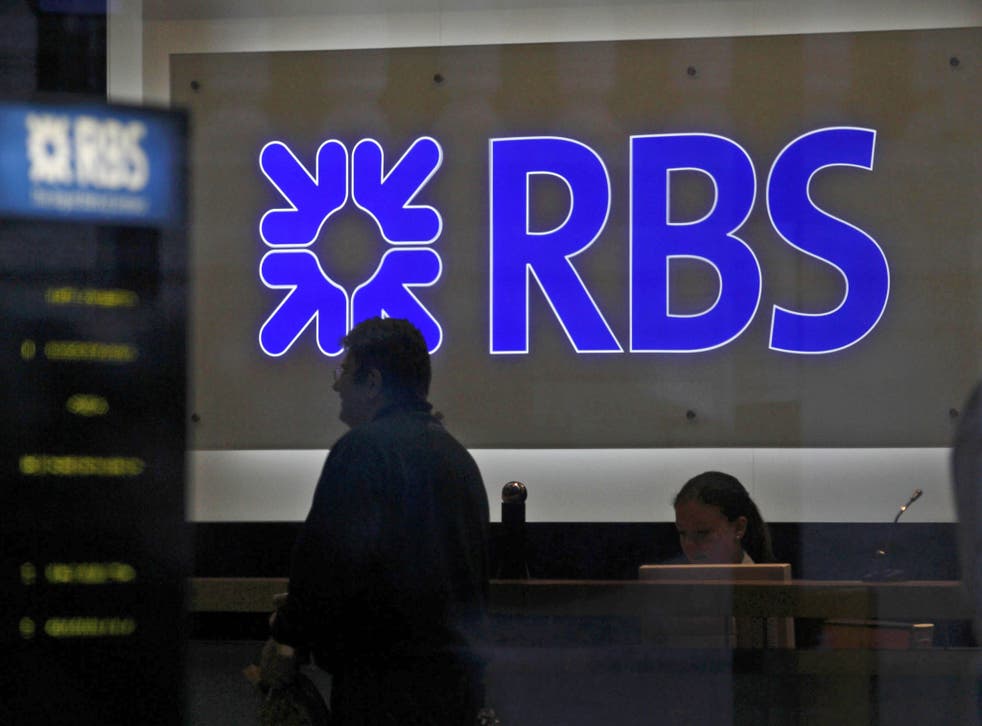 Royal Bank of Scotland's controversial Global Restructuring Group, which has been accused of forcing businesses to the wall so they could be stripped of their assets, also demanded that companies falling within its remit stopped paying tax, according to Lawrence Tomlinson's report into the unit and its activities.
The report, by the "entrepreneur-in-chief" at the Department for Business, Innovation and Skills, warns of a "significant" impact on tax revenues flowing into the Government's threadbare coffers as a result.
Read more:
Derek Sach: Last of Fred Goodwin's trusty lieutenants comes under fire over 'restructuring' tactics
RBS hires top law firm to probe claims it forced small businesses into collapse
Editorial: Has RBS learned nothing from the financial crisis?
According to the report, which Mr Tomlinson produced at his own initiative, "evidence has been received that suggests businesses are being directed by the banks not to pay HMRC when in GRG".
It adds: "When taken in context of the Enterprise Act 2002 and the removal of Crown Preference in insolvency, the impact on HMRC is significant. HMRC sits behind the bank in insolvency and is unlikely to collect this money owed to them from the insolvency pot, if that is where the business ends up."
Mr Tomlinson said that his talks with businesses made him "sick" and said he found RBS's actions "disturbing".
"It is ruining people's businesses, and in some cases having a huge impact on their personal lives, too, even leading to family breakdown," he said.
The Business Secretary, Vince Cable, said the claims in the report were "very serious", and said he was waiting for an "urgent response" before deciding what action to take.
The GRG division handles loans deemed particularly risky, and stands accused of forcing companies out of business while at the same time racking up fee income for RBS and selling assets via the bank's property division, West Register. 
The tax revelation is likely to prove politically explosive given the billions of pounds of taxpayers' money injected into RBS to keep the business afloat during the financial crisis.
The state still owns 81 per cent of RBS and needs its shares to hit 500p if the Treasury is to make a profit. Yesterday they closed up 1.4p at 331.5p, despite the growing furore.
On Monday night, a Royal Bank of Scotland spokesman defended requests to stop paying tax as necessary when companies hit hard times. He said it was standard practice to focus the limited cash generated by distressed businesses on keeping them afloat by paying essentials, rather than the taxman, first. These include "wages, fuel bills, suppliers, critical payments to ensure that the business can continue to trade".
RBS chief executive Ross McEwan has previously promised to implement the report's findings in full.
Register for free to continue reading
Registration is a free and easy way to support our truly independent journalism
By registering, you will also enjoy limited access to Premium articles, exclusive newsletters, commenting, and virtual events with our leading journalists
Already have an account? sign in
Join our new commenting forum
Join thought-provoking conversations, follow other Independent readers and see their replies