Report: New PFI initiative will saddle NHS trusts with worse debts than before
"PF2 will deliver high returns to private investors at the risk of the health of the NHS"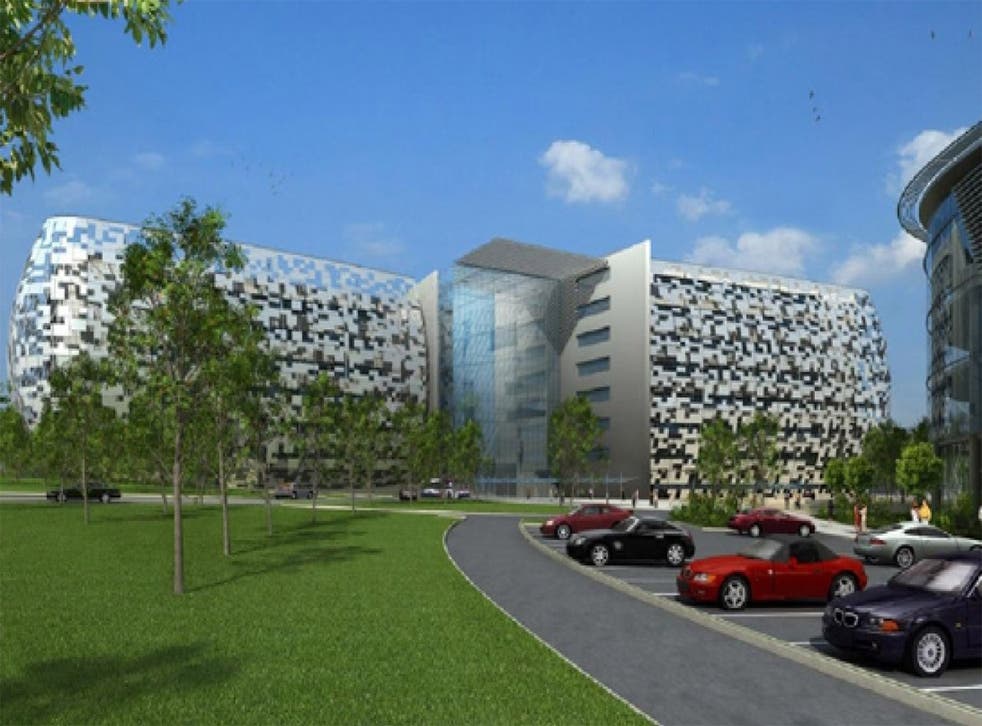 NHS hospitals built using the Government's new private finance model will be saddled with even more debt than under the previous system - already blamed for crippling trusts - while investors enjoy greater rewards, according to a report published today.
Private investors can look forward to a 15 per cent higher rate of return than under Private Finance Initiative (PFI) deals that have been criticised for diverting vital resources away from trusts. The new PF2 model will leave the already perilous financial state of the health service exposed to greater risk, it says.
The report by the independent think tank Centre for Health and the Public Interest warns that Private Finance 2 (PF2) projects are likely to be more expensive than PFI deals because of the extra debt to equity ratio to fund them.
PF2 projects must be structured on a basis of 20-25 per cent equity and 75-80 per cent debt, compared to the 10 per cent equity and 90 per cent debt that was the norm for PFI hospitals. Of that equity investment, the Government will hold between 25-49 per cent making it a minority investor and taking on the both the risk and profit of its new PF2 role.
However the report, The return of PFI – will the NHS pay a higher price for new hospitals?, states that the higher cost of borrowing, with banks less willing to lend following the recession, means that the move to PF2 will ultimately be more expensive for NHS Trusts.
The £353m Midland Metropolitan Hospital is the first PF2 project and will cater for more than half a million people living in Sandwell and west Birmingham. Sandwell and West Birmingham Hospitals NHS Trust said £100m of public money would be used to build the new 670-bed hospital with construction work expected to begin at Grove Lane in Smethwick in 2016 and finish in 2019.
Several construction forms have been battling to become the hospital's backer. Last month Balfour Beatty dropped out of the bidding process, leaving Carillion to fight it out with a Laing O'Rourke/Interserve joint venture for the groundbreaking private finance deal. Further PF2 deals are expected to be announced after May's general election.
Dr Mark Hellowell, the report's author and a lecturer in Global Health Policy at the University of Edinburgh, said restructuring PFI will increase the rate of return to private investors by 15 per cent under current market conditions
He said: "Private finance remains the only game in town for hospital building projects. This analysis shows that rather than fixing the problems with the previous PFI model, the Government's reforms are likely to leave taxpayers with an even higher bill. PF2 will deliver high returns to private investors at the potential risk of both the financial health of the NHS, and the health of the population it serves."
A Department of Health spokesperson said: "In the past, some PFI schemes in the NHS were overambitious, expensive and did not deliver for patients, which is why this Government has introduced stricter rules for new contracts and helped hold poor performing companies to account."
Register for free to continue reading
Registration is a free and easy way to support our truly independent journalism
By registering, you will also enjoy limited access to Premium articles, exclusive newsletters, commenting, and virtual events with our leading journalists
Already have an account? sign in
Register for free to continue reading
Registration is a free and easy way to support our truly independent journalism
By registering, you will also enjoy limited access to Premium articles, exclusive newsletters, commenting, and virtual events with our leading journalists
Already have an account? sign in
Join our new commenting forum
Join thought-provoking conversations, follow other Independent readers and see their replies