Retail sector insolvencies rise for first time in five years, finds Deloitte
118 retailers went into administration last year, representing a 28 per cent increase on the 92 that filed for insolvency in 2016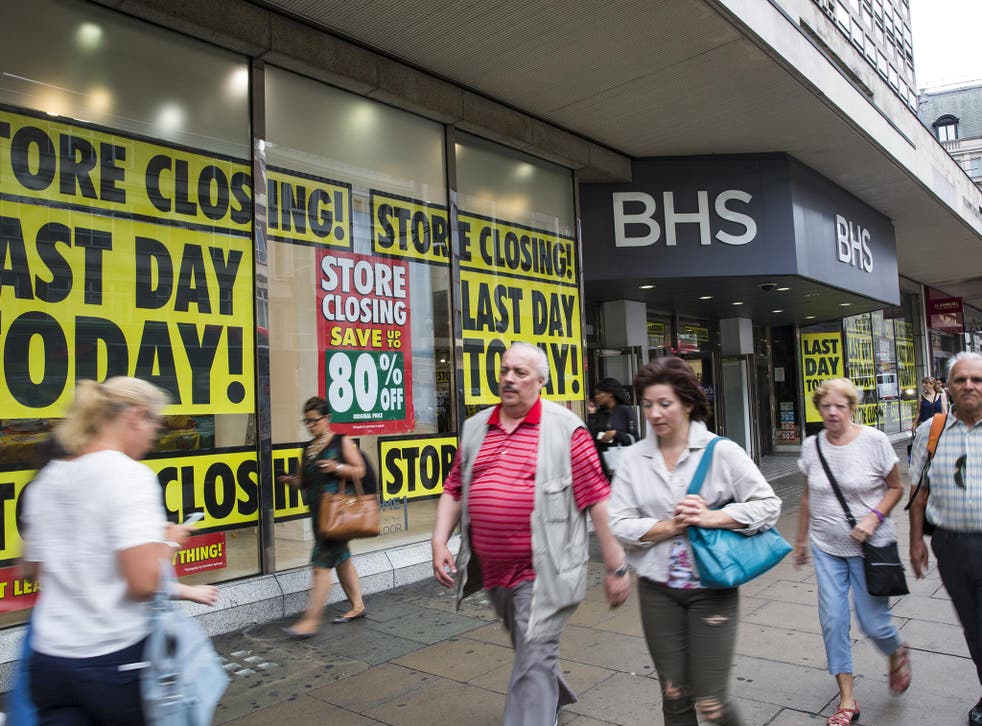 The number of retailers across the UK tumbling into administration rose for the first time in five years last year, figures compiled by Deloitte reveal.
The professional services firm on Monday said that 118 retailers went into administration last year, representing a 28 per cent increase on the 92 that filed for insolvency in 2016.
Particularly striking was the number of large retailers – defined as those operating more than 10 stores – going bust, Deloitte said. That figure rose by 55 per cent.
"We see insolvencies in higher value categories, such as furniture, as a leading indicator that falling consumer confidence, and a drop in consumer spending, is starting to bite," said Dan Butters, restructuring services partner at Deloitte.
"This has implications for retail sub-sectors with a lower price point which typically take longer to feel the impact of reduced consumer spending," he added.
Back in January 2017, Deloitte already highlighted five key headwinds that would face the retail industry over the months ahead, including the impact of an increase in the National Living Wage, a fall in the value of the pound, an increase in business rates, a rise in commodity prices and pension funding.
"These cost pressures will remain relevant for UK retailers as we move into 2018," said Mr Butters.
He said that successful retailers in 2018 are likely to be those which have "already proactively addressed the cost challenges alongside focused pricing and sourcing strategies to maximise margins".
"We also expect online retailers to continue to thrive, driven by two factors, their clear cost advantage against traditional physical retailers and the continued use of sophisticated data analytics to target consumers directly."
Deloitte's latest figures and forecasts mirror those expressed by the KPMG/Ipsos Retail think tank in a report published at the end of December. That report warned that the retail industry would flatline at best in 2018 as shops continue to face a "fight to survive".
Deloitte on Monday said that across all industry sectors – and not just retail – the total number of administrations in England and Wales increased by 2 per cent in 2017, to 1,134 from 1,110.
Of the 118 retail administrations in 2017, the biggest number – or 26 per cent – happened in London, followed by the North West which accounted for 22 per cent and the South East, where 20 per cent of the insolvencies occurred.
Register for free to continue reading
Registration is a free and easy way to support our truly independent journalism
By registering, you will also enjoy limited access to Premium articles, exclusive newsletters, commenting, and virtual events with our leading journalists
Already have an account? sign in
Join our new commenting forum
Join thought-provoking conversations, follow other Independent readers and see their replies