Richard Branson grants new fathers at Virgin up to 12 months' paternity leave on full pay
Entrepreneur outshines new statutory deal - but there's a catch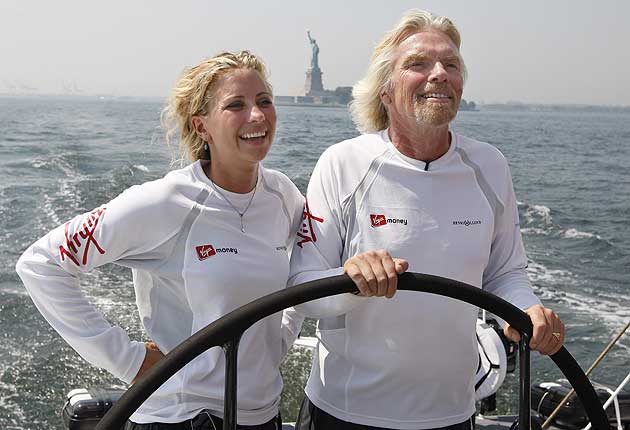 New fathers will be given up to a year's paternity leave on full salary as part of a new policy unveiled at Virgin by Richard Branson.
The extraordinary offer goes far beyond the new system of shared parental leave recently unveiled by the Government, which allows new parents to divide 50 weeks of leave between them.
The full year is being offered to parents at Virgin irrespective of gender, and includes those who adopt.
But, as with Sir Richard's much-vaunted announcement of "unlimited" holiday for all staff, there are a couple of catches.
First, only those who have been with Virgin for at least four years will receive the paternity or maternity pay of 100 per cent of their salaries. Newer recruits get remunerated proportionately, from 25 per cent for less than two years' service – though that's likely to still be higher than the statutory deal.
Secondly, the offer only applies to employees of Virgin Management, the overarching investment and brand licensing arm of the global Virgin Group. That means it only actually affects around 140 people employed at offices in London and Geneva.
Nonetheless, the new parental leave policy was hailed by Virgin Management CEO Josh Bayliss as "a ground-breaking move" and "something special for our staff".
In pictures: Virgin Galactic space rocket crash
Show all 9
In a statement, Sir Richard said: "If you take care of your employees they will take care of your business.
"As a father and now a granddad to three wonderful grandchildren, I know how magical the first year of a child's life is but also how much hard work it takes.
"I'm delighted that we can offer this support to our staff so that they can enjoy parental leave to the full as we continue to our work in changing business for good."
Join our commenting forum
Join thought-provoking conversations, follow other Independent readers and see their replies