Richard Branson backs universal basic income joining Mark Zuckerberg and Elon Musk
'In the modern world, everybody should have the opportunity to work and to thrive. Most countries can afford to make sure that everybody has their basic needs covered,' the Virgin boss wrote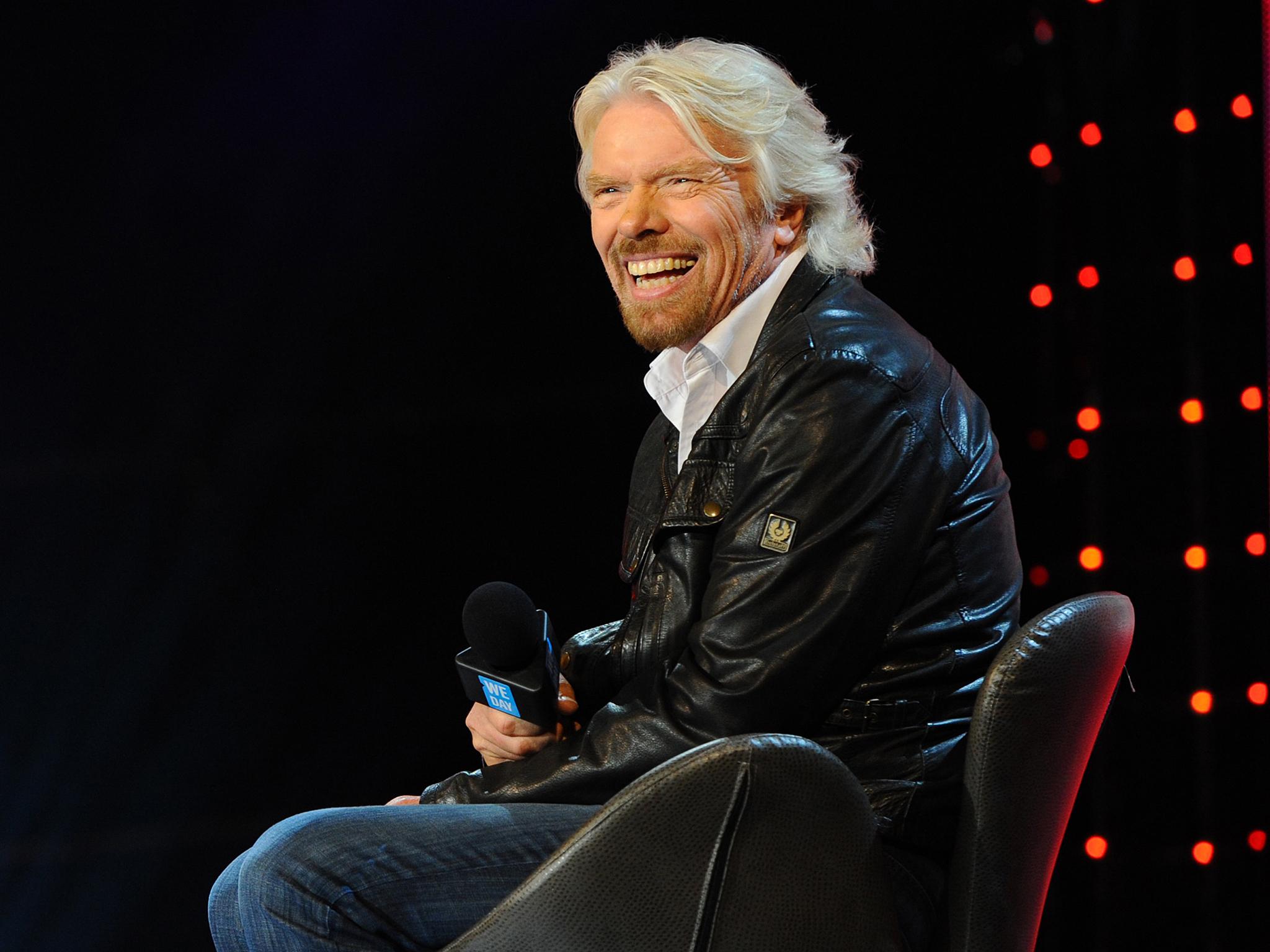 Richard Branson has backed the idea of giving everyone in the world a universal basic income.
The flamboyant Virgin boss has become the latest billionaire to express support for the idea, following Facebook founder Mark Zuckerberg, Slack chief executive Stewart Butterfield, and Tesla boss Elon Musk, among others.
"In the modern world, everybody should have the opportunity to work and to thrive. Most countries can afford to make sure that everybody has their basic needs covered," Mr Branson wrote in a recent blog post. He said that UBI is an idea that should be further explored to make this a reality.
A key inspiration behind his view is a trial currently taking place in Finland, which gives 2,000 unemployed people an unconditional monthly sum of €560 (£515). The amount is paid even if recipients find work.
Participants have reported lower levels of stress, greater incentive to find work and freedom to pursue entrepreneurial ideas.
Mr Branson said he discussed UBI at a meeting earlier this year in Finland with The Elders, a group of leading global figures including Kofi Annan, Desmond Tutu and Jimmy Carter.
"What I took away from the talks was the sense of self-esteem that universal basic income could provide to people. The hope is that policies like these can help people struggling just to survive and allow them to get on their feet, be entrepreneurial and be more creative."
What is Finland's universal basic income scheme?
The entrepreneur said that small-scale trials such as the one in Finland need to be expanded to prove that the idea can work on a larger scale.
Cities across the Netherlands are launching their first universal basic income trials in October later this year. Other cities in Italy, Canada and Scotland are also at various stages of investigating and launching trials.
Mr Branson said that the advancement of AI and other new technology made the necessity for research into UBI more pressing.
Join our commenting forum
Join thought-provoking conversations, follow other Independent readers and see their replies