Right-to-buy policy 'will cut new-build social housing'
Councils are expected to fund the discounts by selling their most expensive homes as they become vacant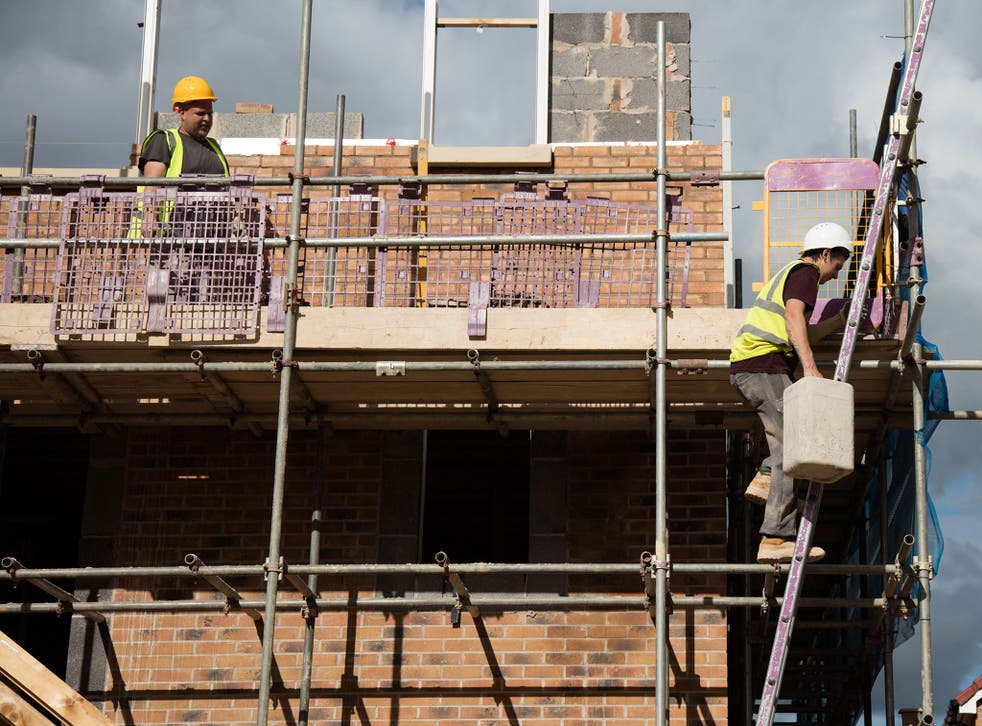 The controversial extension of "right to buy" to housing association tenants – a key election pledge of the Conservatives – is set to trigger a 10 per cent fall in public home building this year, construction industry experts warn today.
The forecasts from the Construction Products Association intensify the spotlight on a policy that critics say will discourage home-building and exacerbate the nation's acute housing shortage.
In July's Budget the Chancellor, George Osborne, also imposed a 1 per cent a year rate reduction on social housing rents, further discouraging housing association investment in new stock.
The Conservatives say that the move, which will allow up to 1.3 million tenants to buy their homes at a discount, will see purchased homes replaced on a "one for one" basis, although less than half of council homes sold under previous right-to-buy policies have been replaced.
When confirming the extension last month, David Cameron said it meant that the first tenants can start to buy their homes from next year.
Councils are expected to fund the discounts by selling their most expensive homes as they become vacant.
The Construction Products Association predicts that the uncertainty caused by the policy will see public housing starts fall 10 per cent to 27,057 this year, after the Budget caused a hiatus in building work, as well as a further 5 per cent fall next year.
The association's economics director, Dr Noble Francis, said: "Public housing is expected to be adversely affected by lack of funding due to the extension of right-to-buy to housing associations and cuts to social rent."
The Housing minister Brandon Lewis argued that with the plans to replace each home sold, the move will lead to an increase in the supply of new affordable homes.
Mr Lewis said: "Right-to-buy is a key part of ensuring that home ownership is seen as a reasonable aspiration for working people."
Meanwhile Dr Francis said prospects for the wider industry – still below its pre-recession peak in 2008 – were brighter thanks to growth in private housing and infrastructure projects.
Join our new commenting forum
Join thought-provoking conversations, follow other Independent readers and see their replies