Russian rouble suffers biggest fall since 1998 crisis as oil price tumbles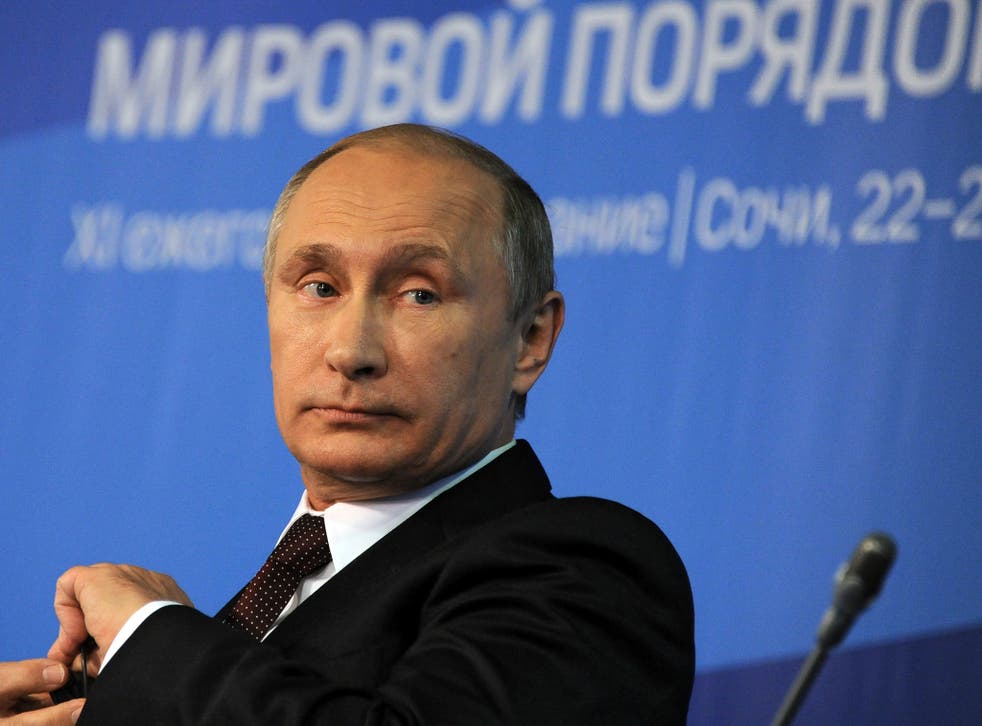 The plummeting oil price pulled Russia's currency down with it today, with the rouble recording its biggest interday fall since its 1998 currency crisis.
Oil prices have fallen by more than a third since the summer and Brent crude dipped below $70 a barrel on Monday while the rouble is down about 40 per cent since the start of the year.
The world's number two oil exporter saw the rouble plummet more than 6 per cent to all-time lows of 53.86 against the dollar but it bounced up toward the end of the session as the price of oil recovered slightly. Brent crude fell as low as $67.53, its lowest for five years, before picking up slightly.
The oil market has been tumbling for the past month but was hit further on Monday by a slowdown in manufacturing in China as well as last week's decision by the Organisation of Petroleum Exporting Countries to leave its production target at 30 million barrels a day. Saudi Arabia, the oil cartel's biggest producer, said it was happy with the decision to maintain production despite plunging oil prices.
Russia depends heavily on the revenue it gets from its oil and stands to lose billions from the dive in the price. Oil and gas account for about two thirds of Russia's export revenue. But Russia isn't the only region whose currency has been hit severely. Nigeria's naira has been falling in recent weeks and last week the African producer's central bank had to devalue by 8 per cent to halt a slide in its foreign reserves. Oil sales provide about 95 per cent of those reserves and on Monday the naira fell a further 3 per cent against the dollar.
Malaysia's oil-dependent ringgit also suffered heavy losses, while the Japanese yen hit a seven-year low against the dollar.
The price of oil also affected corporate activity as the explorer Dragon Oil was forced to forsake its £492m takeover bid for rival Petroceltic. Dragon had offered 230p a share for Petroceltic in October, when the oil price was well above $90 a barrel. But as the sell-off continued Dragon said yesterday that "in the light of prevailing market conditions, it no longer intends to make an offer".
The news sent Petroceltic's shares crashing by more than a third, down to 113.5p. The deal would have given Dragon – which is focused on Turkmenistan – a firmer footing in Algeria, where Petroceltic owns a number of gas projects.
Insiders said that while the deal still made strategic sense, it would be dependent on a recovery in the oil market. Both firms are dual listed in London and Dublin, and under Irish takeover rules Dragon must wait a year before making another approach unless another bidder joins the fray.
The oil price difficulties and weakening commodity prices stoked fears of deflation and were joined by concern about weakening manufacturing output in many regions across Europe and Asia.
Join our new commenting forum
Join thought-provoking conversations, follow other Independent readers and see their replies