Russell Brand to be face and voice of Audioboom
The comedian will record a twice-weekly podcast exclusively for the London-based audio platform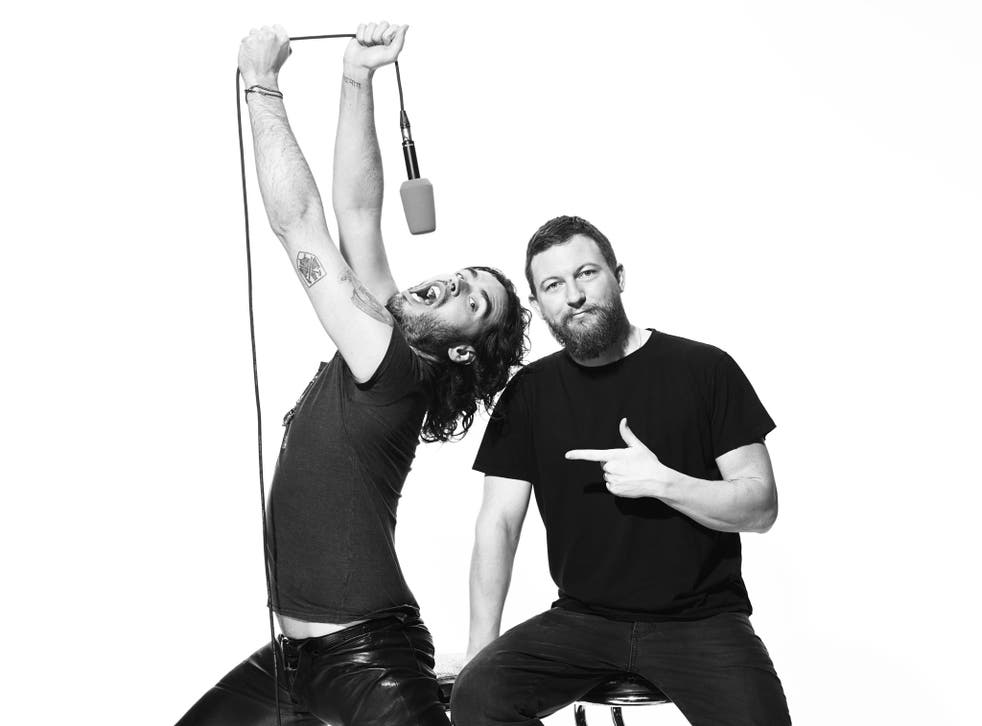 Russell Brand has signed up to be the face and voice of London-based audio platform Audioboom, with management hoping the comedian turned activist will attract a more "edgy, young" audience.
From Wednesday Brand will record a twice-weekly podcast exclusively for Audioboom, an online streaming service focused around spoken word.
Audioboom chief executive Rob Proctor said: "He's one of the world's biggest entertainers. He has a lot of notoriety both good and bad
"As well as the very high quality and worthy content we have on the platform from the amazing partners we've got, we needed to reposition our brand, no pun intended, to look edgy, look young and have opinion. He's just slightly more challenging."
Proctor declined to reveal how much Brand will be paid under the deal, which will also see him advertise the company. Proctor said: "It's not a hard and fast figure, it's built around success and response."
He added that it was an "open ended deal", saying: "We hope it's a very long and a very fruitful one."
The company also announced that it has issued 800,000 share warrants, worth £100,000, to talent management company Saxon Bruce Limited as part of a deal that will see Saxon Bruce supplies sports and entertainment stars to Audioboom. Proctor wouldn't name who these figures might be.
The announcements came as Audioboom revealed results for 2014, which Proctor called a year of "transition". Revenues rose from £45,000 in 2013 to £51,000, while losses widened to £2.11 million. Audioboom's registered users jumped by 64 per cent to 3.14 million in the year to November.
Proctor said: "For us 2014 was about content partner growth and technology advances. We went from an exceedingly low number to over 2000 content partners and the iOS app launch was big for us."
AIM-listed Audioboom was created through a reverse takeover of Audioboo by One Delta last May.
Join our new commenting forum
Join thought-provoking conversations, follow other Independent readers and see their replies