Russia agrees oil freeze deal with Gulf producers in desperate bid to save its economy
Moscow needs oil prices to rise dramatically if it is to balance its books ahead of elections this year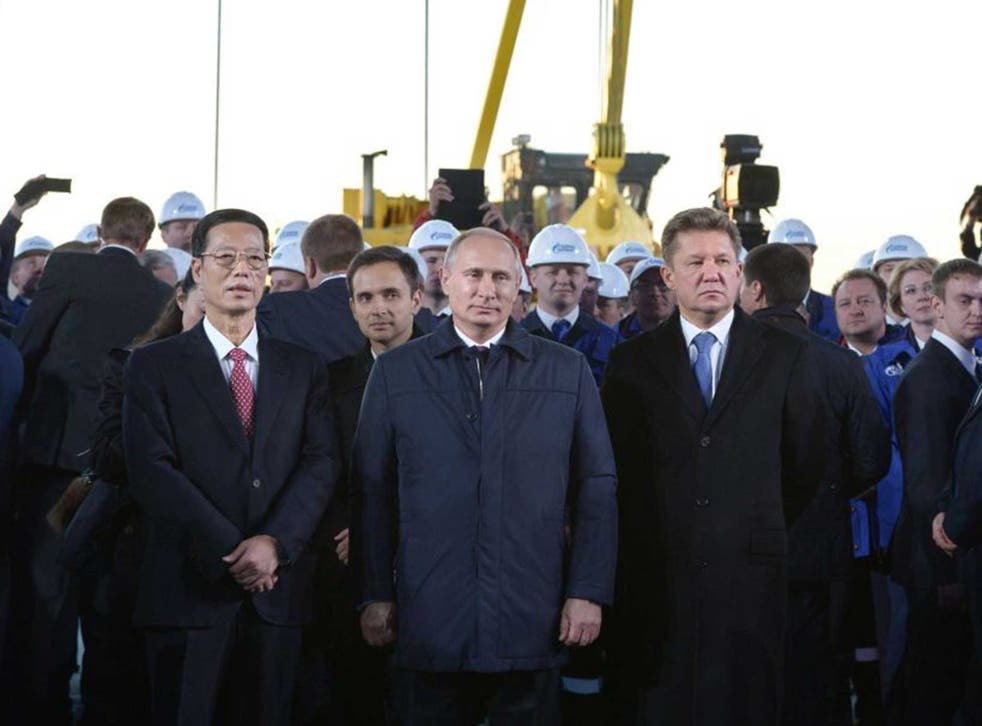 Russia has agreed to freeze its production of oil following talks in Qatar aimed at tackling the global oil crisis.
Tumbling oil prices have played a major role in Russia's current economic crisis, with oil and gas making up more than 60 per cent of Moscow's exports.
The deal on Doha was agreed with three other major oil exporters – Saudi Arabia, Venezuela and hosts Qatar.
It has largely been brokered by the suffering South American oil giant, and comes a few weeks after the Kremlin said President Nicolas Maduro had phoned up Vladimir Putin to discuss the situation.
Biggest oil producers (IEA figures)

Show all 10
While Venezuela has been the hardest-hit major producer, oil below $30 is a fraction of what Russia needs to balance its budget as it heads towards parliamentary elections this year. Saudi finances are also suffering badly, running a $98 billion budget deficit last year, which it seeks to trim this year.
The four nations will freeze their output at January levels, which Saudi oil minister Ali Al-Naimi said would be "adequate" to adjust prices while still meeting the demand of customers.
But with the absence of other major producers like Iran and the US, which tends to benefit from low oil prices, the slow-down in global output might not be enough to rescue Russia's economy.
Venezuela's oil minister, Eulogio Del Pino, said more talks were planned for Wednesday with Iraq and Iran – the latter of whom has vowed to ramp up shipments since international embargoes were lifted following its nuclear deal with world powers.
Nonetheless, even just the speculation about an oil freeze was enough to push oil prices up to $35.55 per barrel ahead of the Doha deal, after prices had dropped below £30 a barrel for the first time in a decade.
Additional reporting by agencies
Join our new commenting forum
Join thought-provoking conversations, follow other Independent readers and see their replies