Russian oligarch known as Putin's banker, Sergei Pugachev, put on Interpol's wanted list
Tycoon given a "red notice" by Interpol at the request of the Russian Government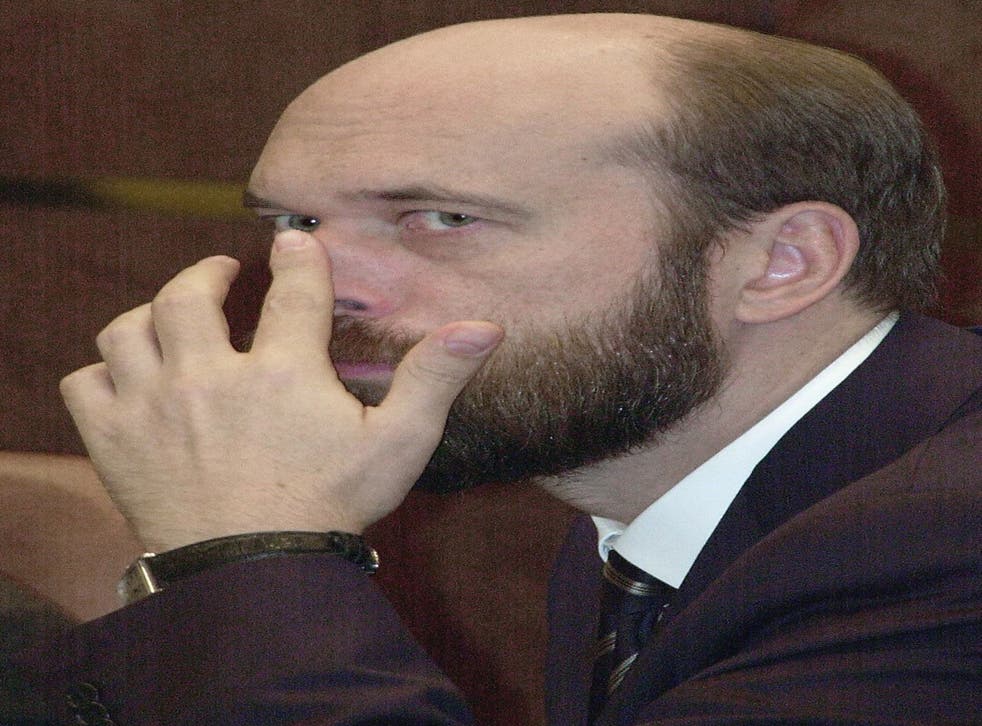 Sergei Pugachev, the Russian oligarch whose English socialite lover has complained that they have to scrape by on just £10,000 a week due to a court order, was yesterday put on Interpol's wanted list.
The London-based tycoon, who lives in London with the former BBC presenter Alexandra Tolstoy – descendant of the War and Peace novelist Leo – was given a "red notice" by Interpol at the request of the Russian Government.
Once known as "Putin's banker" for his closeness to the Russian President, Mr Pugachev is now being pursued by his homeland on criminal charges of "misappropriation or embezzlement", the Interpol notice declares.
His assets were already frozen around the world by the London High Court as part of a civil case against him by the liquidators of his bank, which collapsed in 2010 after having its licence revoked by the Russian central bank.
Ms Tolstoy, with whom Mr Pugachev has three children, spoke earlier this year of how the family are "just surviving" on their £10,000 weekly allowance. Mr Pugachev was only last week back in the High Court fighting the asset freeze.
Tensions between Russia and the Western world

Show all 8
Sources said the red notice was not enough to prompt the police to arrest Mr Pugachev, particularly as it was ordered by Russia, with whom the UK authorities have a prickly relationship on extraditions.
However, it will make it harder for him to travel abroad – although legal experts said he was unlikely to want to leave London anyway because of the threat of being extradited. France has approved the extraditions of at least two oligarchs in the past year.
The Russian courts issued a warrant for his arrest in absentia in May. Mr Pugachev has claimed his accusers are trying to strip him of his business for political reasons, saying: "Today in Russia, there is no private property. There are only serfs who belong to Putin."
His said: "The criminal charges against Mr Pugachev are politically motivated with the intended aim of covering up the expropriation of his assets. The involvement of Interpol by the Russian criminal authorities is an attempt to give credibility to the actions of high-level Russian officials involved in the expropriation, including direct orders of Mr Putin and a number of Russian cabinet ministers."
Register for free to continue reading
Registration is a free and easy way to support our truly independent journalism
By registering, you will also enjoy limited access to Premium articles, exclusive newsletters, commenting, and virtual events with our leading journalists
Already have an account? sign in
Register for free to continue reading
Registration is a free and easy way to support our truly independent journalism
By registering, you will also enjoy limited access to Premium articles, exclusive newsletters, commenting, and virtual events with our leading journalists
Already have an account? sign in
Join our new commenting forum
Join thought-provoking conversations, follow other Independent readers and see their replies