Russian vodka exports slump by 40 per cent fuelled by economic sanctions
Sales of the national drink fell by 42 per cent last year, the lowest level in a decade, to 43.m litres
Rebecca Flood
Wednesday 17 February 2016 18:50 Comments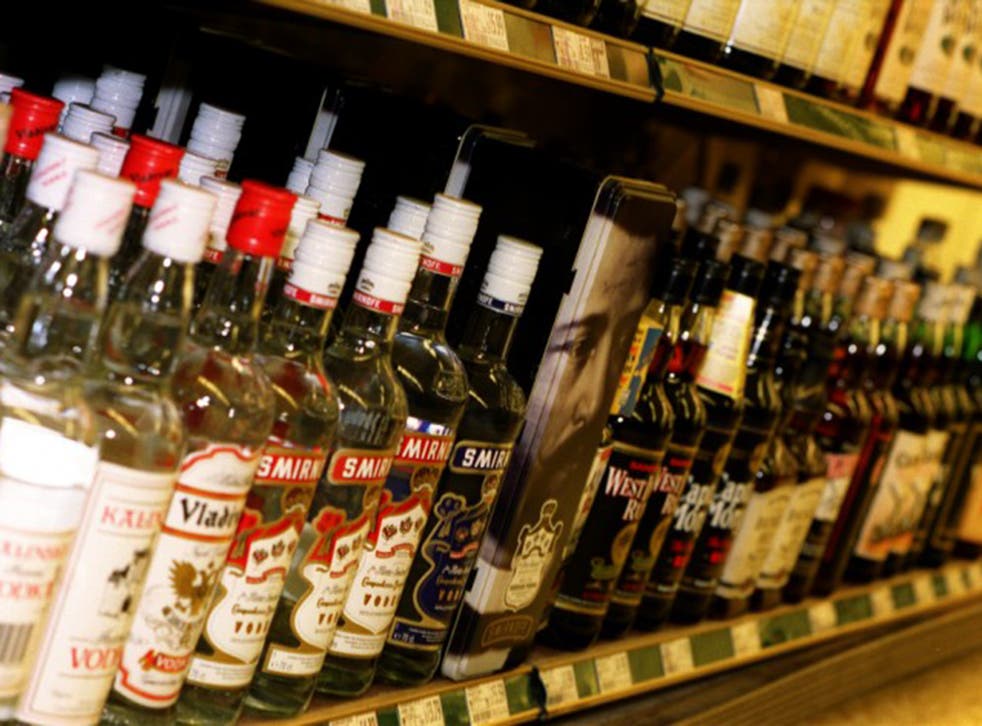 Exports of Russian vodka have hit a 10-year low. tumbling by more than 40 per cent largely because of economic sanctions.
Sales of the national drink fell by 42 per cent last year, the lowest level in a decade, to 43million litres.
Russian newspaper Kommersant reported the total value of the vodka and liquor export market was just £77.4 million, a decline of 40.2 per cent.
Britain remained the biggest buyers of booze from the powerhouse, but shipments to the UK also slumped by 59 per cent to just 9.9 million litres.
Political tensions amid Russia's handling of the Ukraine crisis, coupled with western sanctions, are thought to have fuelled the dip.
Vadim Droby, director of the Centre for the Study of Federal and Regional Alcohol Markets, which released the statistics, blamed the ongoing economic crisis as well as sanctions for the plummeting sales.
He said: "The sanctions don't ban vodka, but every entrepreneur's task is to make money, and he won't risk his money so your English consumer will have Russian vodka."
"Maybe they'll ban Russian vodka tomorrow, who knows?"
Russian company Roust, which owns the Standard brand – controlling around 60 per cent of the export market – also saw a decline of 29 per cent in 2015.
But the highest drop in sales of the clear liquid was to Ukraine – plunging from £26.99 million in 2013, to just £2.71 million last year.
In pictures: Russian troops in Crimea as Ukraine crisis continues

Show all 10
Relations have been strained between Kiev and Moscow following Russia's annexing of Crimea in 2014, and a bloody uprising in eastern Ukraine fuelled by Russian-backed separatists.
Alcohol consumption is thought to be a contributing factor in a large number of deaths inside Russia.
Register for free to continue reading
Registration is a free and easy way to support our truly independent journalism
By registering, you will also enjoy limited access to Premium articles, exclusive newsletters, commenting, and virtual events with our leading journalists
Already have an account? sign in
Join our new commenting forum
Join thought-provoking conversations, follow other Independent readers and see their replies