Ryanair cuts bag check-in fees by up to 50% on domestic flights
The airline said these savings will benefits more than 90% of its customers
Zlata Rodionova
Thursday 02 June 2016 09:26 Comments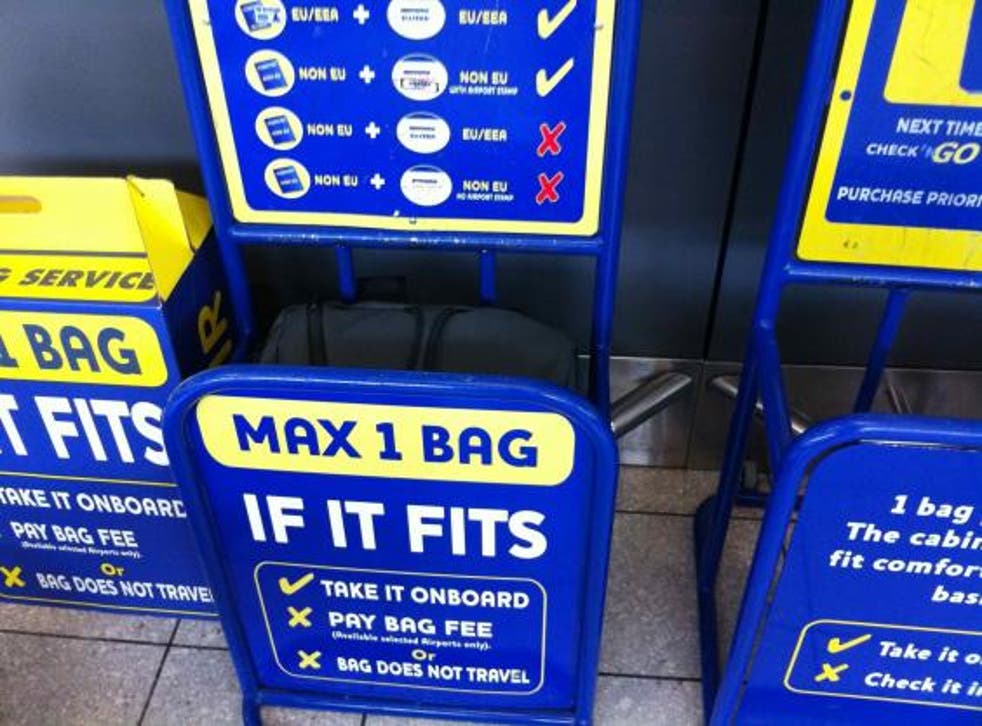 Ryanair has cut its checked-in bag fees for the majority of its passengers and has made travelling easier by removing more than 100 luggage charges.
The budget airline said more than 90 per cent of its 116 million customers expected to fly with the airline this year will be able to take advantage of the reduced prices.
From Thursday onwards, travellers on domestic flights under 2 hours will have their bag fees cut by up to 50 per cent, while customers on all flights under 3 hours will enjoy savings of up to 17 per cent.
This means passengers on a short domestic flight will now pay £15 for a 15kg bag, down from £30 before. A 20kg bag, on the same flight, will now cost £25, down from £40.
For flights under three hours, the cost of a checked-in bag weighing 15kg will now drop 17 per cent to £25 down from £30.
Travellers on flights over 3 hours will see no change to their checked bag fees.
Kenny Jacobs, Ryanair's chief marketing officer, said the airline previously offered 108 luggage fee options on its website and has now cut these to six as part of its "Always getting better programme".
"We continue to listen to our customers and improve the Ryanair experience for the 116 million people we'll carry this year," Jacobs said.
"These bag changes are in addition to our best-in-class cabin bag allowance, offering two free carry-on bags, and we'll continue to offer the biggest and best choice of destinations, with the most on-time flights and a fantastic on board experience, as we grow our fleet, traffic and routes – and all on the lowest fares," he added.
Last month, Ryanair announced its fares will fall by at least 7 per cent in 2016 and as much as 10 or 12 per cent in the winter months as it fends off the competition from other airlines offering low fares in Europe.
Business news: In pictures

Show all 13
"If there is a fare war in Europe, then Ryanair will be the winner," Michael O'Leary, Ryanair chief executive, said in a video presentation.
Ryanair has promised to beat the competition after increasing 2015 profits by 43 per cent to take €1.2bn for the year to the end of March. Revenues rose 16 per cent to €6.5bn in the year.
Despite cancellations following the Brussels terrorist attacks passenger numbers have risen by 9 per cent.
Register for free to continue reading
Registration is a free and easy way to support our truly independent journalism
By registering, you will also enjoy limited access to Premium articles, exclusive newsletters, commenting, and virtual events with our leading journalists
Already have an account? sign in
Register for free to continue reading
Registration is a free and easy way to support our truly independent journalism
By registering, you will also enjoy limited access to Premium articles, exclusive newsletters, commenting, and virtual events with our leading journalists
Already have an account? sign in
Join our new commenting forum
Join thought-provoking conversations, follow other Independent readers and see their replies