Ryanair to cut back on UK flights in favour of EU routes after Brexit vote
Ryanair warned 'that post Brexit there are significant risks to the downside during the remainder of the year'.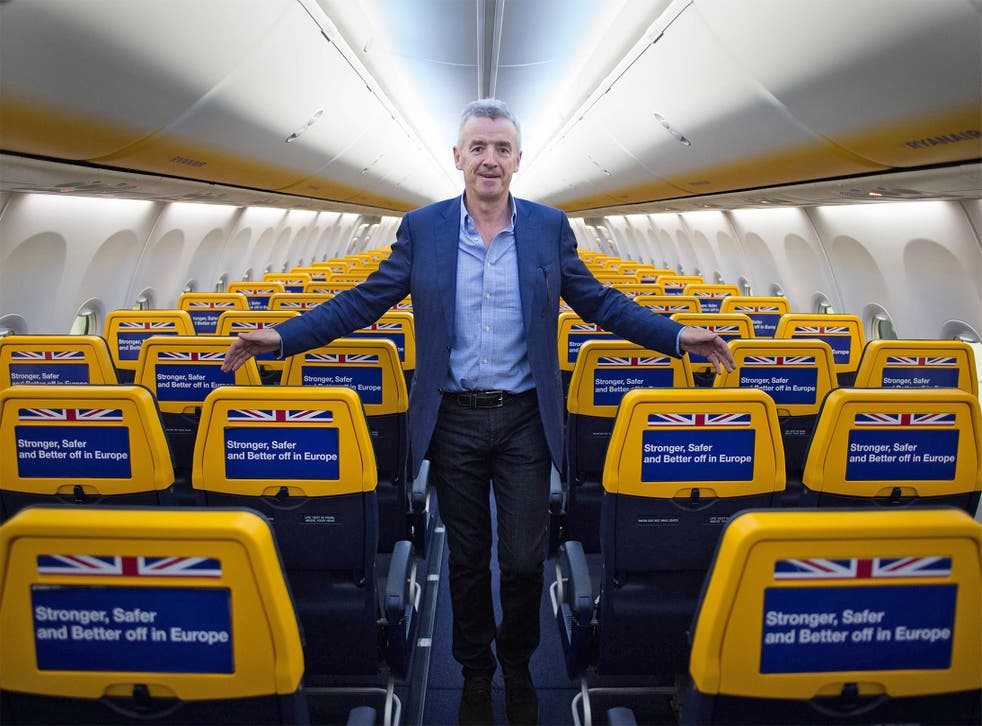 Ryanair, Europe's largest low-cost airline, will focus on growing at airports in the EU and shift its focus away from the UK, following Britain's vote to leave the EU.
The company, which openly campaigned for Britain to stay part of the EU, called the Brexit vote both a "surprise" and a "disappointment", in a trading statement on Monday morning.
Ryanair said it will shift its strategy away from the UK while some clarity emerges on UK's long term political and economic relationship with the EU.
"In the meantime, we will pivot our growth away from UK airports and focus more on growing at our EU airports over the next two years.
"This winter we will cut capacity and frequency on many London Stansted routes (although no routes will close) where we are already significantly ahead of our multiyear traffic growth targets," the company said.
The airline said it was unable to predict the effect the vote to Leave the EU will have on its business and regulations.
But Ryanair predicted the Brexit vote will lead to a weaker sterling, slower growth in the UK and EU economies and downward pressure on fares, until at least the end of 2017.
However, it acknowledged it could create new opportunities, depending on post-Brexit new regulations.
"There may also be some opportunities if our UK registered competitors are no longer permitted to operate intra EU routes, or must divest their majority ownership of EU registered airlines."
Transport stock slid in the week following the EU referendum as fears for the UK economy intensified after the UK's shock decision to leave the EU.
Easyjet was one of the biggest losers on the FTSE 100 with shares closing down 22.32 per cent to 1,020p on Monday June 27.
The budget airline joined IAG, the owner of British Airways and Aer Lingus, in warning that a drop in travel demand and a slide in the value of the pound could hurt earnings for the rest of the summer.
Ryanair shares also fell by 13.9 per cent, following the EasyJet warning.
Ryanair's announcement comes as it unveils its first quarter sales and profits. First quarter net income rose 4 per cent year-on-year to €256m (£213.7m), while revenue rose 2 per cent to €1.69bn (£1.41bn).
Customers increased by 11 per cent to 31 million.
6 ways Britain leaving the EU will affect you

Show all 6
Ryanair said that market volatility provoked by a string of terrorist attack and repeated industrial action, particularly in France, cause nearly a thousand cancellations.
The company maintained its full year guidance saying profits will rise by approximately 12 per cent between €1.375 billion and €1.425 billion.
However, Ryanair warned "that post Brexit there are significant risks to the downside during the remainder of the year."
Register for free to continue reading
Registration is a free and easy way to support our truly independent journalism
By registering, you will also enjoy limited access to Premium articles, exclusive newsletters, commenting, and virtual events with our leading journalists
Already have an account? sign in
Register for free to continue reading
Registration is a free and easy way to support our truly independent journalism
By registering, you will also enjoy limited access to Premium articles, exclusive newsletters, commenting, and virtual events with our leading journalists
Already have an account? sign in
Join our new commenting forum
Join thought-provoking conversations, follow other Independent readers and see their replies