Ryanair pilots to take 20% pay cut after boss Michael O'Leary issues jobs ultimatum
Chief executive warned pilots that 3,000 staff faced being made redundant if they didn't accept a pay cut
Ben Chapman
Wednesday 01 July 2020 19:27 Comments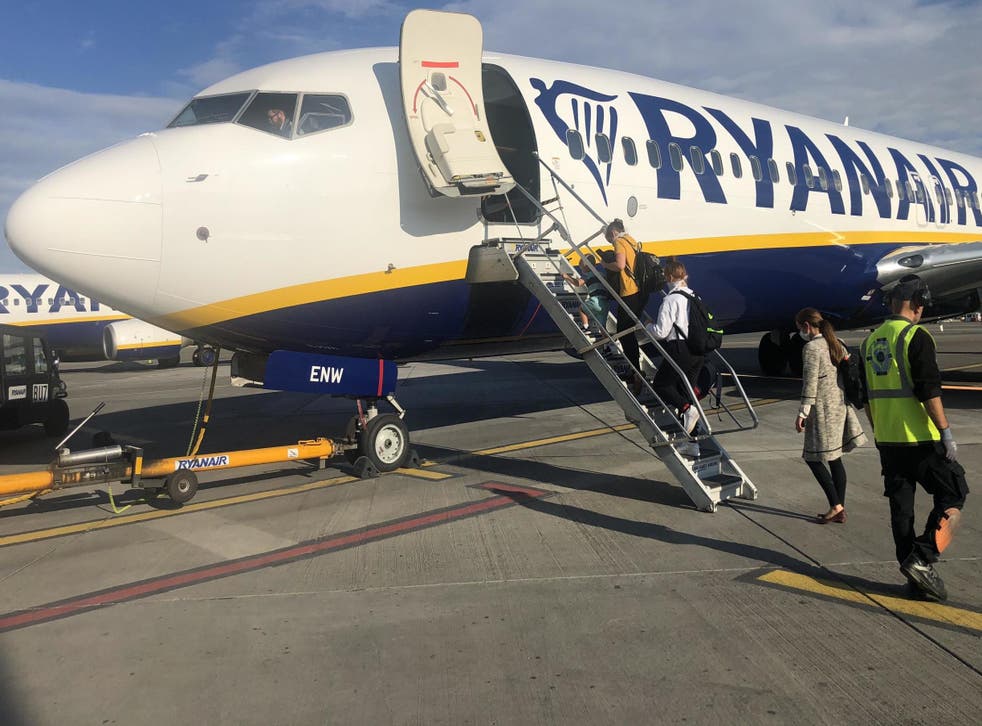 Ryanair pilots have agreed a temporary 20 per cent pay cut to limit job losses hours after chief executive Michael O'Leary gave them a public ultimatum.
In an interview with the BBC, Mr O'Leary said that 3,000 people would lose their jobs unless all staff agreed to reduce their pay.
O'Leary said: "We've already announced about 3,500 job losses but we're engaged in extensive negotiations with our pilots, our cabin crew and we're asking them to all take pay cuts as an alternative to job losses.
"We're looking from 20 per cent from the best paid captains, 5 per cent from the lowest paid flight attendants and we think if we can negotiate those pay cuts by agreement, we can avoid most but not all job losses."
Shorty after the interview, pilots union Balpa announced that 96 per cent of its members had voted to accept the temporary pay cut in order to "save jobs that were under threat" due to a collapse in passenger numbers caused by the coronavirus pandemic.
"This is a terrible time for aviation and for employees in all airlines," said Brian Strutton, Balpa's general secretary.
"It was our members' mandate for us to save as many jobs as possible. In the circumstances this is the right thing to do even if it means accepting difficult temporary reductions in pay."
Balpa said the 20 per cent pay cut for pilots would save 260 jobs, with the rest linked to the possible closure of a number of bases, a matter that has not yet been resolved.
"We will remain in negotiations with the airline about those jobs and aim to protect those too," the union said.
Ryanair's rival easyJet announced on Wednesday that it is consulting on the closure of three of its 11 UK airport bases at Stansted, Newcastle and Southend, with the loss of hundreds of jobs.
Balpa said 727 of easyJet's 2,100 UK pilots are at risk.
Register for free to continue reading
Registration is a free and easy way to support our truly independent journalism
By registering, you will also enjoy limited access to Premium articles, exclusive newsletters, commenting, and virtual events with our leading journalists
Already have an account? sign in
Join our new commenting forum
Join thought-provoking conversations, follow other Independent readers and see their replies