Ryanair fares to be cut by 7% in bid to 'win fare war' after profits soar 43%
'If there is a fare war in Europe, then Ryanair will be the winner,' Michael O'Leary, Ryanair chief executive, said in a video presentation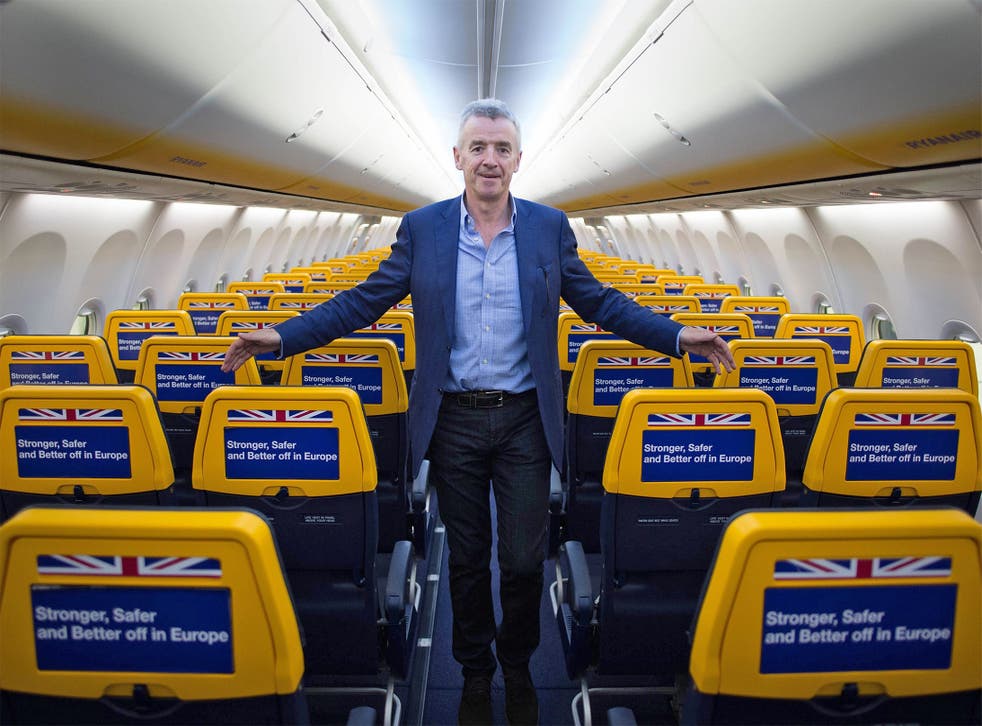 Ryanair has said fares will fall by at least 7 per cent in 2016 and as much 10 or 12 per cent in the winter months as it fends off the competition from other airlines offering low fares in Europe.
"If there is a fare war in Europe, then Ryanair will be the winner," Michael O'Leary, Ryanair chief executive, said in a video presentation.
Ryanair has promised to beat the competition after beating 2015 profits by 43 per cent to take €1.2 billion for the year to the end of March. Revenues rose 16 per cent to €6.5 billion in the year.
The airline benefitted from lower fuel costs but suffered from over 500 cancellations following the Brussels terrorist attacks.
O'Leary said that "unjustified" strikes in Italy, Greece, Belgium and France had caused a further 200 cancellatiuons and that its first quarter 2016 profit would take a hit.
Despite cancellations, passenger numbers have risen 9 per cent. The airline said it expected to have carried 116 million passengers in the year to March.
Ryanair uses a "load factor/yield passive" model that means that it decreases prices in order to keep its planes full. Over the past two years, the loads factor, or how full the planes are, has improved from 83 per cent to 93 per cent and Ryanair has almost doubled its passenger numbers from 80 million to 106 million.
Ryanair has proved robust after terror fears hit other businesses in the travel sector.
Business news: In pictures

Show all 13
Thomas Cook has said summer bookings are down 5 per cent with passengers reluctant to travel to Turkey, Tunisia or Egypt.
Easyjet, meanwhile, swung to a pre-tax loss of £24 million from a profit of £7 million a year earlier.
EasyJet halted flights to Sinai after the bombing of a Russian tourist jet in October, while November's Paris shootings and the March 22 attacks on Brussels have further weighed on sales.
Join our new commenting forum
Join thought-provoking conversations, follow other Independent readers and see their replies