Sadiq Khan says London needs to build 66,000 homes a year to meet demand
According to calculations by City Hall through its Strategic Housing Market Assessment, more than six in 10 homes would need to be affordable to meet Londoner's needs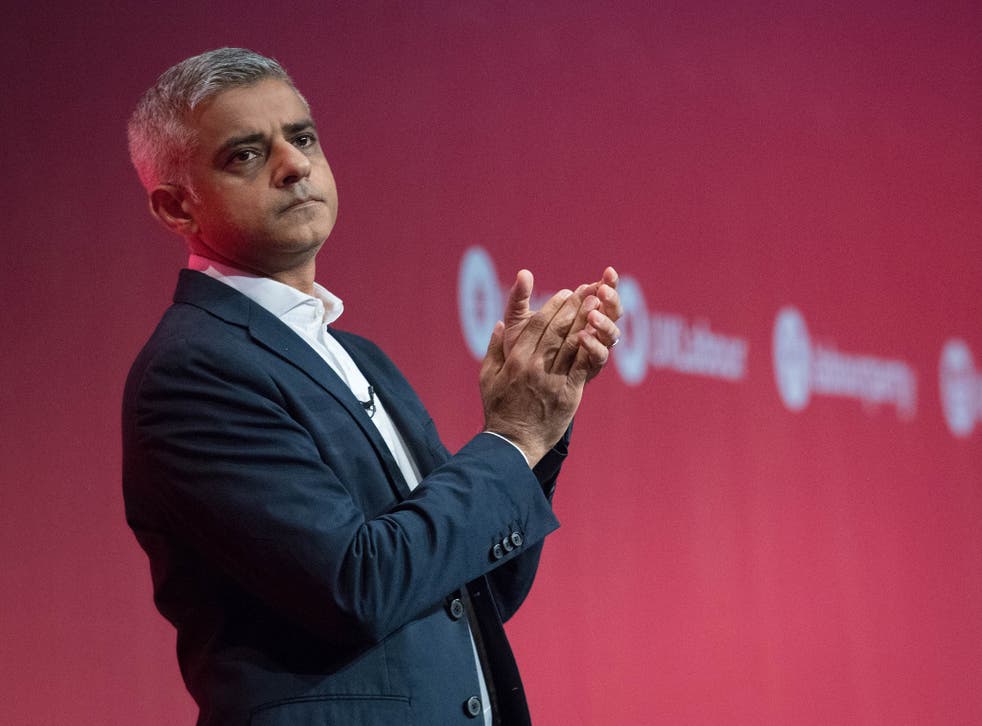 London Mayor Sadiq Khan released figures on Friday suggesting that London needs to build 66,000 new homes each year to meet growing demand.
According to calculations by City Hall through its Strategic Housing Market Assessment, more than six in every 10 new homes would need to be affordable to meet Londoner's needs. The figures come ahead of the Mayor's draft London Plan, due to be published next month, which will provide a five-year planning strategy for housing.
City Hall says Mr Khan's long-term aim is for 50 per cent affordable homes, which it calls an ambitious but realistic target.
"Londoners know better than anyone that there has been a systematic failure for decades to build enough new homes that are genuinely affordable," Mr Khan said in a statement.
"The housing crisis is a major factor in the high cost of living in the capital, as well as putting home ownership out of the reach of many young Londoners who fear they will never get a foot on the property ladder. In the worst cases it can affect social cohesion, cause poor health, and plunge residents into poverty."
He added that the Government needs to take action on the housing crisis in its upcoming Budget. City Hall suggests that the Government must increase funding for affordable housing in London to around £2.7bn each year - more than five times the current spending levels.
Boris Johnson's affordable housing investment dropped to 336 new homes in his final year as Mayor, and left a pipeline of no new homes for social rent in the year Mr Khan came into office, said City Hall.
The private sector alone would not be able to build a sufficient number of affordable homes, said City Hall, adding that a "profound new programme of Government investment and action" is needed to avoid the capital's housing crisis growing out of control.
Mr Khan urged the Government to immediately restore affordable housing investment to 2009/2010 levels of £1.75bn at the Budget on 22 November along with a commitment to increasing funding to meet London's needs.
Included in the figures released on Friday, were the London Plan's targets for new homes broken down by borough, with the highest targets set for Newham, Tower Hamlets, Greenwich, Croydon and Brent.
Some argue that Mr Khan's approach might stifle new builds.
"We all know we need more homes built, but the only way anywhere near the 66,000 mooted by the Mayor can ever be achieved is by de-politicising the planning process, and to allow developers to build upwards and at higher densities, however unpopular that might be to a next- door neighbour," Daniel Van Gelder, co-founder of Exemplar property developers, told The Independent.
Business news: In pictures

Show all 13
"There just simply isn't enough brownfield land to go round. Increasing affordable ratios is just politics, too, which will unfortunately actually lead to less homes being built. There are no easy answers, but proven economics tell us that the more homes we all build, the cheaper homes will become, which is actually what we all want to see."
Business membership organisation London First supports increased investment in new homes in the capital. Naomi Smith, executive director of campaigns at London First, told The Independent: "The Mayor is right to ramp up pressure on the need for more affordable homes. His #LondonIsOpen campaign isn't yet a reality, because London is only open to those who can afford to live here.
"With average rents topping £1,700 a month, too many workers are being priced out of the capital and it's hurting employers' ability to recruit and retain talent. The cost of living has risen dramatically in the capital because we've not built enough homes. When supply rises, prices fall. It's that simple. The Mayor needs to bring forward public land for development more quickly, using the powers he has to do so and Government needs to give a major cash injection to housebuilding."
Register for free to continue reading
Registration is a free and easy way to support our truly independent journalism
By registering, you will also enjoy limited access to Premium articles, exclusive newsletters, commenting, and virtual events with our leading journalists
Already have an account? sign in
Register for free to continue reading
Registration is a free and easy way to support our truly independent journalism
By registering, you will also enjoy limited access to Premium articles, exclusive newsletters, commenting, and virtual events with our leading journalists
Already have an account? sign in
Join our new commenting forum
Join thought-provoking conversations, follow other Independent readers and see their replies