Supermarkets with no tills: will they be the death knell for 200,000 cashier jobs?
As Sainsbury's opens its first self-service outlet with no checkouts, what does it mean for Britain's retail sector which employs more than any other part of the economy?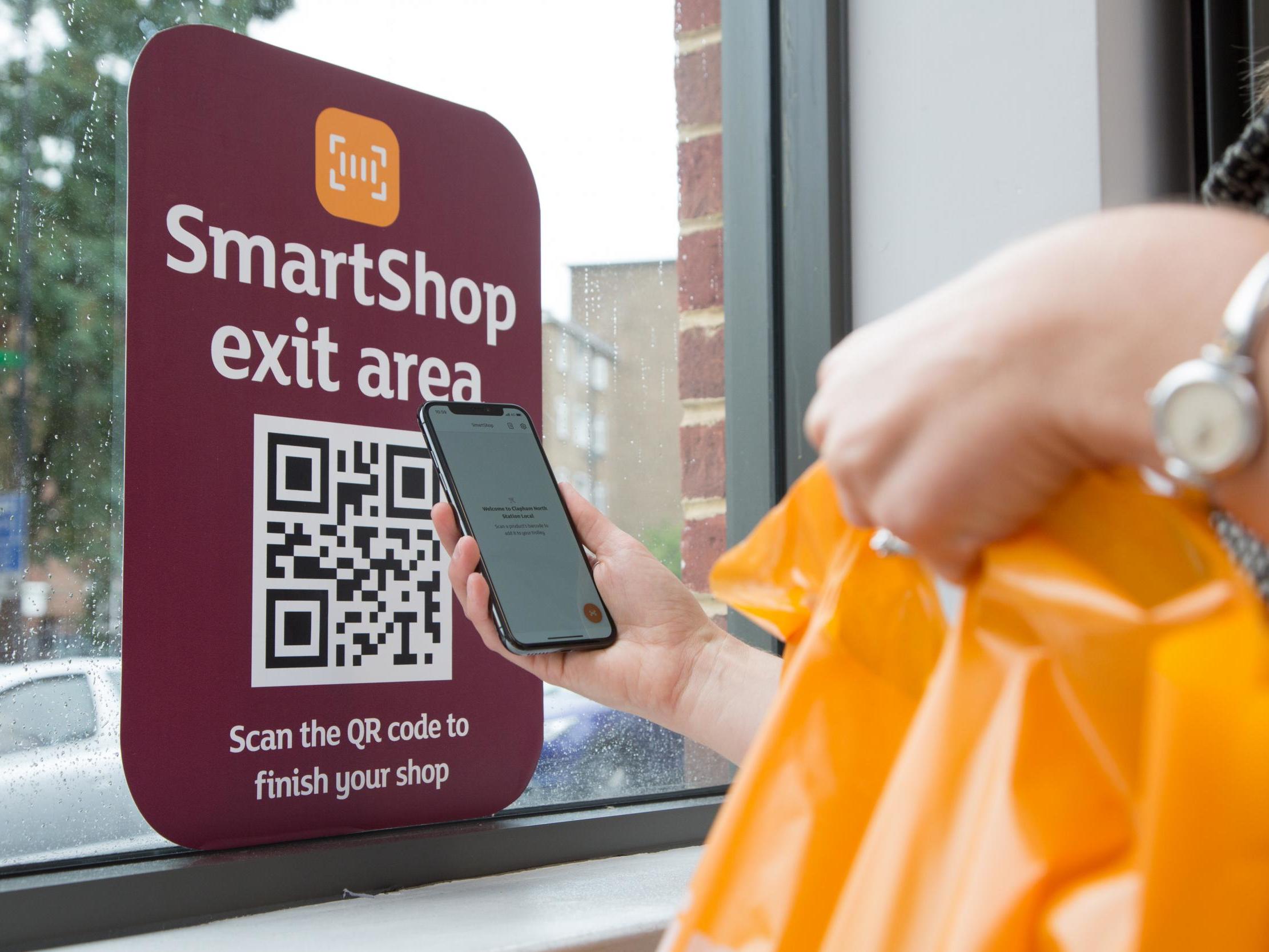 At a small, central London branch of Sainsbury's, one mainstay of the traditional supermarket is notable by its absence: checkouts.
Starting this week, shoppers in the High Holborn branch will simply scan their own items using an app and then walk out.
The supermarket giant plans to use the trial to develop the app which it says will make grocery shopping quicker and more convenient.
But it highlights a deepening trend towards fewer tills and ultimately fewer staff.
So what might a new till-less future mean for British supermarkets and, more specifically, for the 2.7 million people who work in the retail industry?
What does this mean for jobs?
There's little doubt stripping out tills from supermarkets will mean fewer jobs in retail, a sector that employs more than any other in the UK, comfortably ahead of the next largest employer, construction, with 1.8 million.
Sainsbury's has said the new setup merely frees up staff to spend time on the shop floor helping out customers and stocking shelves.
But it would defy business logic to think retailers will keep on all of the 200,000 cashiers estimated to work in the UK when the need for them disappears.
Ageing Japan: Robots' role in future of elderly care
Show all 15
Alongside rent, labour is one of supermarkets' biggest costs and one which they need to cut if they are to face up to the looming challenge of online retailers, including the mighty Amazon.
The Office for National Statistics (ONS) estimates that around two-thirds of cashier jobs are at high risk of being replaced by technology. That would mean around 135,000 jobs disappearing.
Is this new?
The new store format is more evolution than revolution. Sainsbury's has already trialled its self-service app in other convenience stores and rivals including Marks & Spencer and the Co-op have piloted their own equivalents.
Meanwhile, thousands of supermarket jobs have already gone at all of the big players as they battle discount chains like Lidl and Aldi which employ fewer checkout staff.
It won't have escaped anyone's notice that supermarkets increasingly rely on self-service checkouts. The self-scan app is the next step on that trend.
Why shell out on expensive till technology when most shoppers now have a portable barcode scanner in their pocket in the form of their smartphone?
So the trend towards automation is well established, but it still has a long way to go.
It's not just cashiers
Large parts of the supply chain that brings food (and other products) to our doors could also be automated within the next decade or so.
With artificial intelligence, self-driving vehicles and robots, the technology to replace lorry drivers, warehouse workers and administrative staff is already here.
Perhaps half of jobs related to retail could be automated as that technology improves and costs comes down, according to some estimates.
Least ethical supermarkets
Show all 11
This is not necessarily a bad thing. Improving the efficiency of one of the most important parts of the economy should be welcomed and new jobs will be created as old ones disappear. But the impact of these changes depends hugely on how the process is managed.
Automation is frequently referred to as the "fourth industrial revolution".
The government must play a much more proactive role than in previous upheavals, actively forecasting the changes and proactively helping those affected into training and alternative employment rather than hiding behind the excuse that "market forces" will work their magic.
So will checkouts start disappearing?
It seems likely that they will, but that shop floor workers will still have a significant, if reduced, part to play.
Ultimately it will come down to shoppers' preferences. After all, supermarkets introduced (non-smartphone-based) self-scan apps in the 1990s but the idea never really took off.
Will we be willing to pay a little extra to go to a shop that has a few more staff that we can ask for assistance or will we go for the cheapest option?
Support free-thinking journalism and attend Independent events
There's almost certainly room for both. As many retailers well know, price is an important determinant of consumer behaviour but it is far from being the only one.
Therefore, there will be room for a no-frills, no-tills shopping experience alongside more traditional offerings, perhaps with a relatively small number of highly knowledgeable retail assistants that online rivals can't offer.
Traditional retailers are increasingly switching on to the fact that our experiences of shopping in a real-life store – the sights, sounds, textures and personal interactions – are their key advantage.
So a future where we glide in solitary fashion through the aisles filling up our baskets without ever interacting with anyone seems – thankfully – a little way off yet.
Join our commenting forum
Join thought-provoking conversations, follow other Independent readers and see their replies