Santander 123 current account interest cut to 1.5% in fresh blow to savers
Santander said the changes were being made 'due to the market expectation of interest rates staying lower for longer'
Zlata Rodionova
Tuesday 16 August 2016 14:30 Comments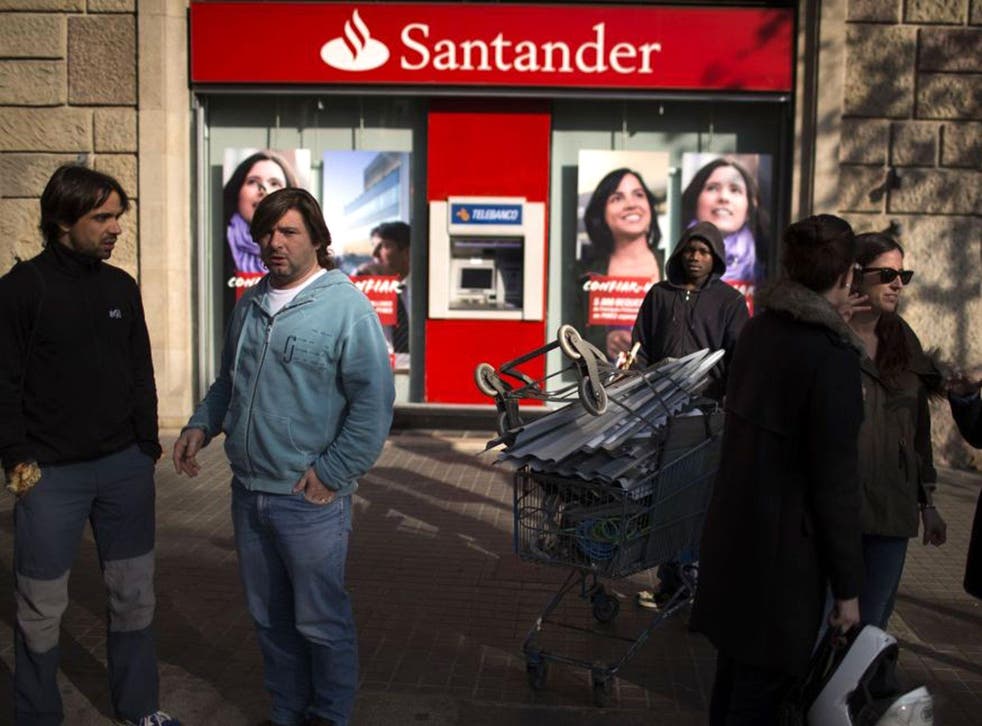 Santander has cut the rate of interest on its popular 123 current account in a move that will hit more than 500,000 savers.
Starting from 1 November, account holders will receive just 1.5 per cent interest, down from 3 per cent previously, the Spanish bank said on Monday.
The new rate will apply to balances of up to £20,000.
Santander blamed the reduction on the Bank of England cut in the base interest rate to 0.25 per cent earlier this month which followed the UK's shock vote to leave the EU in June.
Santander's decision means customers will see a substantial difference in their returns once the reduction comes into effect in a few months.
Savers, who would have earned £600 in interest a year under the old terms, will now see this fall to just under £300 under the new rate.
Santander said it will be writing directly to customers telling them about the changes and providing a minimum of 60 days advance notice.
What will interest rate cut mean for you?
The bank recognised that the changes may mean some customers will need to consider whether their account is still right for them.
Calum Bennie, savings expert at Scottish Friendly, said the decision leaves savers wondering who is going to stand up for them.
"For those prepared to take a bit more risk now is the time to consider your options. Indeed, stocks and shares give people the opportunity to access good growth potential over the long term," he said.
However, some money experts said customers should think twice before switching providers as other banks may follow suit and reduce rates on their high interest accounts before November.
"It's a huge blow to many people's savings income. Santander 123 has been the one refuge for those with a decent amount of cash," Martin Lewis of MoneySavingExpert.com said.
6 ways Britain leaving the EU will affect you

Show all 6
"The most important warning for existing Santander 123 savers is don't close it in anger now," he added.
"Clearly the economics no longer stacked up for Santander, but with the base rate teetering towards zero it may not be the last bank to trim its in credit current account rate," said Andrew Hagger of Moneycomms.co.uk.
Interest rates were slashed to a new historic low of 0.25 per cent earlier this month and the Bank of England has pushed the button on another £170bn of monetary stimulus to stop the economy sliding back into recession in the wake of the UK's Brexit vote.
Register for free to continue reading
Registration is a free and easy way to support our truly independent journalism
By registering, you will also enjoy limited access to Premium articles, exclusive newsletters, commenting, and virtual events with our leading journalists
Already have an account? sign in
Join our new commenting forum
Join thought-provoking conversations, follow other Independent readers and see their replies