Santander fined £33m for failing to pass on dead customers' money to relatives
Bank failed to properly deal with £183m belonging to more than 40,000 people, Financial Conduct Authority finds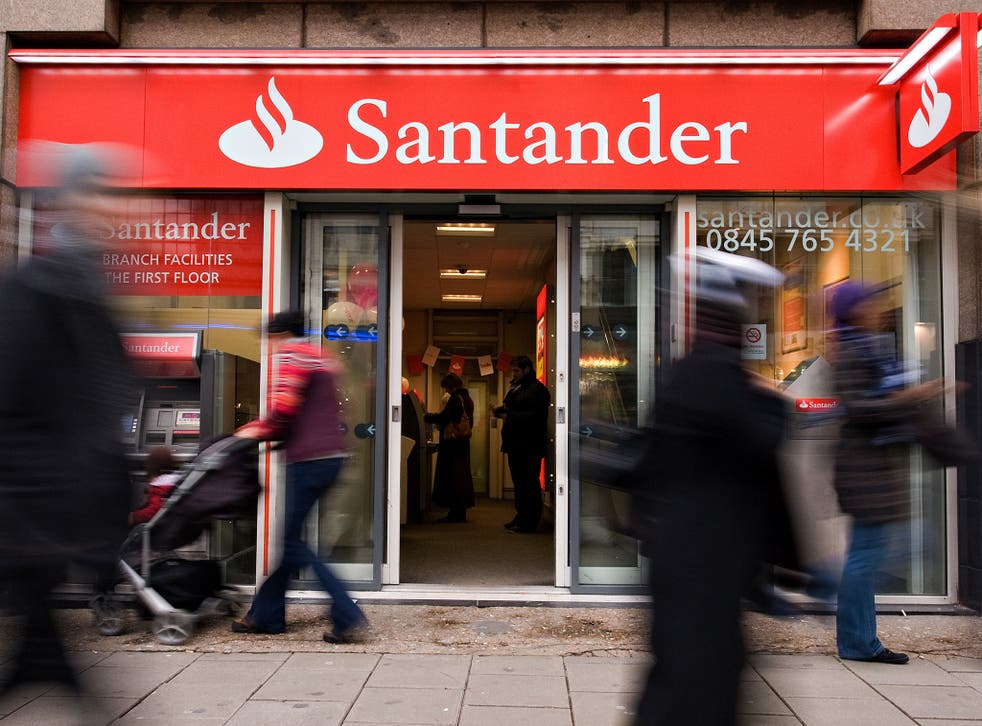 Santander has been fined £32.8m for "serious failings" in passing on the accounts of deceased customers to relatives.
The Financial Conduct Authority said the bank did not transfer funds worth more than £183m belonging to around 40,000 to beneficiaries.
In some cases money was kept by Santander for years, the FCA said.
Mark Steward, executive director of enforcement at the FCA said: "To the firm's credit, once these problems were notified to the board and senior management, they were fixed properly and promptly. But recognition of the problem took too long.
"Firms must be able to identify and respond to problems more quickly especially when they are causing harm to customers."
Between 1 January 2013 and 11 July 2016 Santander failed to properly organise and control its probate and bereavement process.
Therefore the lender failed to fairly treat its customers and those who represented them after they died.
Weaknesses in the bank's processes meant it did not always identify all of a deceased customer's funds. As a result, it did not effectively follow up on a number of cases, which increased the likelihood that they were left open.
Santander said relatives can now notify the bank of a death in branch, via post, over the phone or via an online tool. It has set up a dedicated bereavement team who have received specialist training which manages all cases from beginning to end.
The bank's UK chief executive Nathan Bostock said the company was "very sorry" for the effect of its failings on those involved.
He added: "We have now transferred the majority of customer funds and made significant improvements to our whole probate and bereavement process, ensuring we provide both a sensitive and efficient service to our bereaved customer representatives and those who are managing the estates of people who have passed away."
Join our new commenting forum
Join thought-provoking conversations, follow other Independent readers and see their replies