Santander unveils help to buy mortgage deal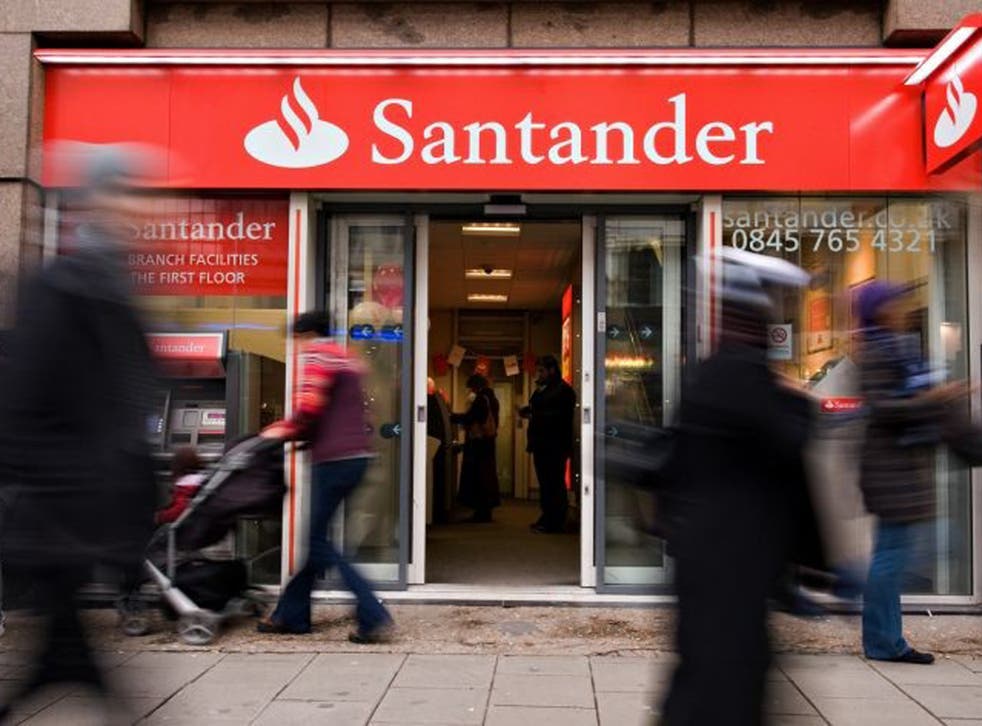 The battle to offer low-deposit mortgages stepped up today after a lender unveiled new deals under the Government's Help to Buy scheme and another announced plans to join the initiative.
Santander said that from tomorrow it will offer a range of fee-free Help to Buy mortgage products for people with a deposit as low as 5%, as the Post Office also confirmed its intention to offer deals through the scheme.
Santander's new Help to Buy range includes a two-year fixed-rate deal with a rate of 4.99% and a five-year fix at 5.49%. Santander is also launching a two-year variable rate tracker at 4.99%. These products do not have booking fees and come with a free valuation and £250 cashback upon completion.
The Post Office said it plans to join the new phase of the Government's Help to Buy Scheme with its financial services partner, Bank of Ireland UK. As well as joining the scheme, the Post Office will increase the number of branch mortgage specialists it has across the country to 100. A spokeswoman for the Post Office said further details will be given about the products it plans to offer in due course.
The announcements were made as a Bank of England report revealed that lenders are expecting to see a significant increase in mortgage availability in the next three months as Help to Buy injects further competition into the low-deposit end of the market.
The Credit Conditions survey of banks and building societies found that lenders have become more willing to lend to mortgage borrowers with deposits below 10% as their risk appetite has returned and their credit scoring criteria has loosened in recent months.
Rachel Springall, spokeswoman for financial information website Moneyfacts, said: "It's great to see a new challenger enter the fray of Help to Buy deals. The market is steadily growing and some borrowers may want to seek an alternative to the high street banks - and the Post Office is a well-known brand."
The new phase of Help to Buy to offer mortgages backed by the state to credit-worthy people struggling to move on or up the housing ladder was launched in October. Lenders including Royal Bank of Scotland, NatWest, Halifax, Bank of Scotland, HSBC and Virgin Money have all joined up.
Another major lender, Barclays, is expected to unveil the products it plans to offer under the scheme later this month.
Last week, Prime Minister David Cameron announced that 6,000 people have put offers in on homes and applied for mortgages thanks to the Help to Buy scheme.
Critics of the scheme argue that it is fuelling housing market demand without a corresponding increase in the supply of homes for sale, which is in turn pushing house prices upwards and encouraging people to stretch their borrowing. New figures released by Halifax show that house prices have surged by 7.5% across the UK over the last year.
Mr Cameron has dismissed fears that the scheme is pumping up a housing bubble and branded sceptics of the mortgage guarantees - such as Liberal Democrat Business Secretary Vince Cable - "London-centric".
One side-effect of Help to Buy has also been to encourage competition in the low deposit mortgage bracket among lenders which are not taking part in the scheme.
In November, Yorkshire Building Society Group, which is not part of Help to Buy, unleashed 36 new 5% deposit mortgage deals on to the market. The deals are available through Yorkshire, Barnsley, Chelsea and Norwich and Peterborough Building Societies.
Norwich and Peterborough Building Society currently sits in Moneyfacts' "best buy" tables in the 5% deposit bracket, with a fee-free five-year fixed-rate deal at 5.29%, which carries an incentive package of a £250 rebate and a free valuation.
Moneyfacts said that competitive deals within the Help to Buy scheme include a 4.79% two-year fixed deal with a £99 fee from HSBC and a fee-free option at 4.99% over the same term from NatWest.
PA
Join our new commenting forum
Join thought-provoking conversations, follow other Independent readers and see their replies