Saudi austerity plans hit kingdom's stock market
King Salman laid out a radical austerity programme to slash capital expenditure in the Arab state
Michael Bow
Wednesday 30 December 2015 01:43 Comments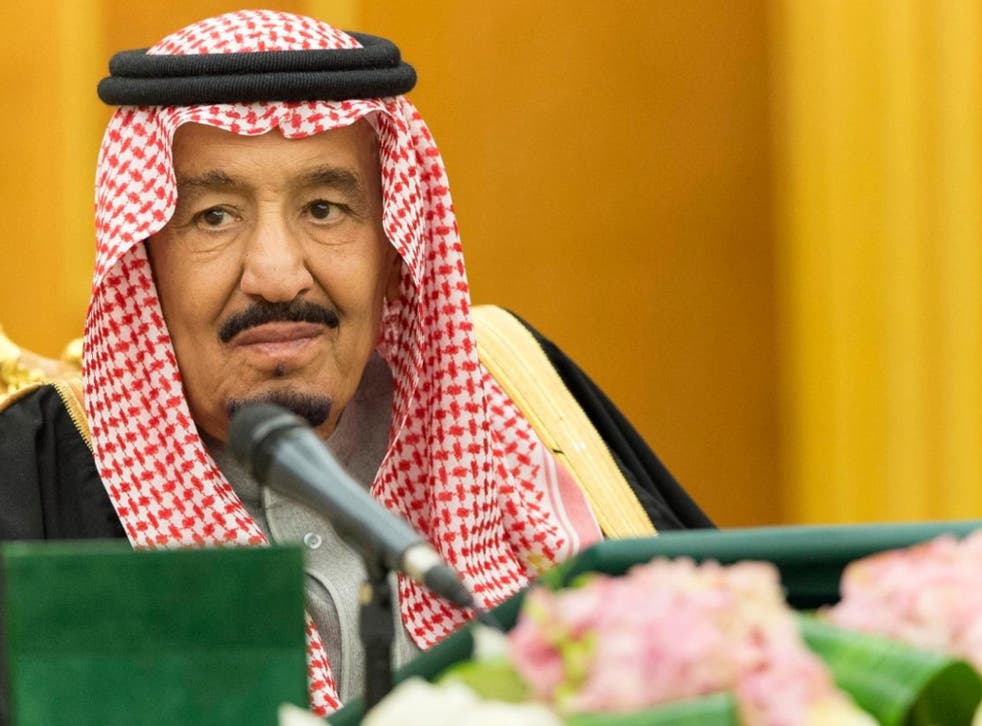 Saudi energy and oil stocks bore the brunt of radical plans to slash spending in the kingdom yesterday, triggering a slump in the country's flagship Tadawul All Share index.
On Monday King Salman laid out a radical austerity programme to slash capital expenditure in the Arab state after its deficit ballooned due to the global plunge in oil prices.
The Tadawul index fell by 3.23 per cent on opening yesterday after oil-related stocks lost 3.8 per cent and energy stocks dropped 5.3 per cent.
The Tadawul later repaired losses to end the day just 0.9 per cent down.
The Saudi Basic Industries Corporation, a conglomerate which is 70 per cent owned by the Saudi government, was the biggest drag on the index, down 4.6 per cent, while a host of petrochemical companies also slid.
Sahara Petrochemical, a big oil exporter, fell to its lowest level for six years.
Saudi Arabia plans to slash spending next year to 840bn riyals (£151bn) from 975bn riyals in 2015. The country's budget deficit rose to 367 riyals in 2015 – equivalent to about 16 per cent of its GDP. The state wants to narrow this figure to 326bn riyals by next year's budget.
Oil revenues make up about three-quarters of the kingdom's revenues, but these fell 23 per cent this year, sparking the shake-up in policy.
The kingdom is the de facto leader of Opec, the group of leading oil producers, but has resisted calls to cut supply despite a glut of oil helping to lower prices.
Register for free to continue reading
Registration is a free and easy way to support our truly independent journalism
By registering, you will also enjoy limited access to Premium articles, exclusive newsletters, commenting, and virtual events with our leading journalists
Already have an account? sign in
Join our new commenting forum
Join thought-provoking conversations, follow other Independent readers and see their replies