Savile Row tailor looks sharp
The company has invested in renovating its flagship, which has been underway for a year and will be completed this month
Laura Chesters
Thursday 11 September 2014 13:39 Comments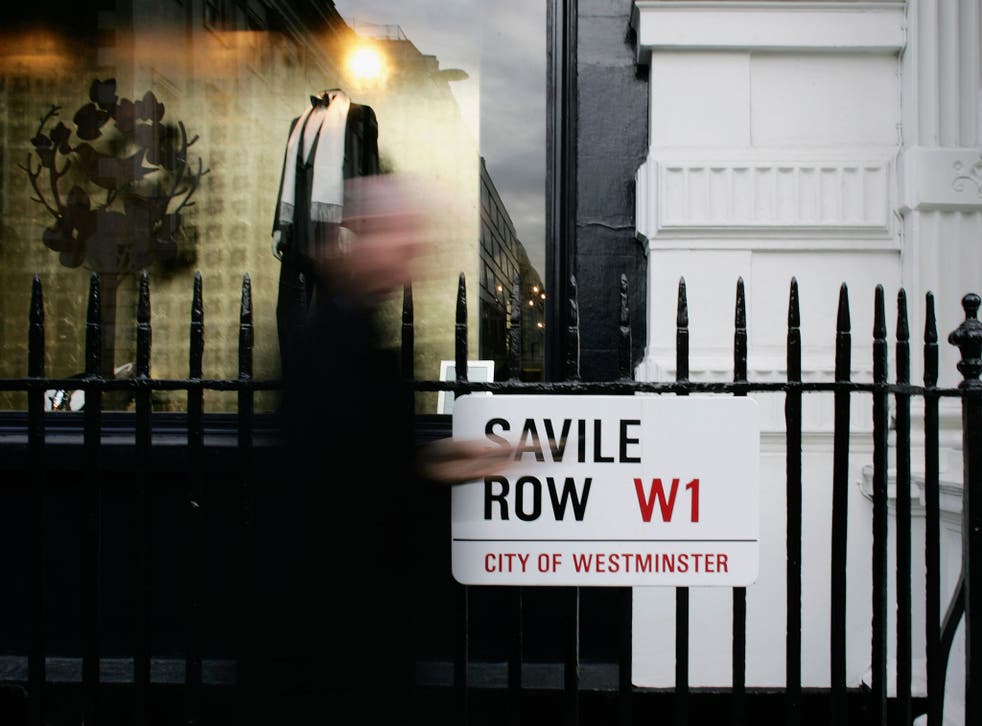 Losses narrowed at Savile Row tailor Gieves & Hawkes as its Chinese owner attempts to turn it into a global luxury brand.
The tailor - famous for dressing princes and pop stars - will unveil a seven figure make-over of its flagship London shop at 1 Savile Row later this month as it posted a reduction in losses to £634,000 in 2013 from £3.34 million the year before. But sales slipped 1.9 per cent to £15.2 million.
The Royal tailor with a 243-year old history was bought by China's Trinity Group in 2012. Trinity, part of Li & Fung – the world's largest supplier to consumer brands – has been trying to raise brand awareness overseas for the tailor and cut back on the amount of discounting to improve margins.
The company has invested in renovating its flagship - famous for its prestigious address - which has been underway for a year and will be completed this month.
The group also said it had closed two stores last year due to landlord redevelopments.
Trinity, which also owns menswear labels Kent & Curwen and Cerruti, said in documents posted at Companies House: "The company has embarked upon intensive brand-building programmes. We believe that investing in building international cachet, driving consumer awareness and improving visibility worldwide is critical."
The group hired former Brioni designer Jason Basmajian last year and said his fashion shows at London Collection: Men have helped the profile of the brand.
Register for free to continue reading
Registration is a free and easy way to support our truly independent journalism
By registering, you will also enjoy limited access to Premium articles, exclusive newsletters, commenting, and virtual events with our leading journalists
Already have an account? sign in
Join our new commenting forum
Join thought-provoking conversations, follow other Independent readers and see their replies