Scotch whisky makers call for further cuts to 'onerous' 76% tax
The Scotch Whisky Association  said last year's 2% cut in excise duty has contributed to a £96 million increase in revenue from spirit drinks for the Treasury
Zlata Rodionova
Wednesday 27 January 2016 17:47 Comments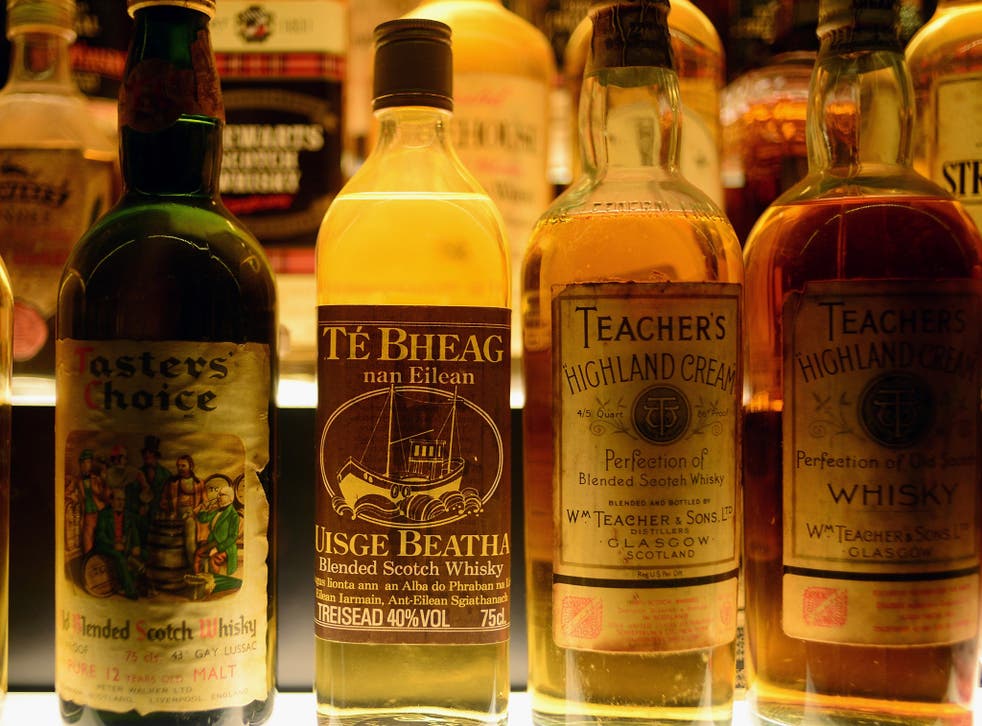 Scotch whisky makers have called on the UK Government to cut tax on the bottle from an "onerous" 76 per cent.
George Osborne's "surprise" decision to reduce the tax on whisky by 2 per cent from 78 per cent in the last budget boosted tax revenues by nearly £100 million, because the lower price has meant people bought more.
The duty burden on a 70cl bottle of Scotch at the average price of £12.90 has been reduced by 16p from £7.90 to £7.74, according to the trade body.
The average consumer now pays £9.91 in tax on every £13 bottle of Scotch bought.
Excise duty makes up £7.74, and a further £2.17 comes from VAT, leaving £3.09 left over.
The Scotch Whisky Association (SWA), citing official statistics, said last year's 2 per cent cut in excise duty has contributed to a £96 million increase in revenue from spirit drinks for the Treasury.
The whisky industry "Fair Tax For Whisky" campaign is now asking the Chancellor for a further 2 per cent cut in tax in the March Budget.
The SWA argues that the price that the levy on the average bottle of Scotch is still held at an "onerous" 76 per cent, making the prices too high for consumers.
"The Government's own figures tell a simple story: when tax is too high, if you cut it, revenues go up not down," David Frost, chief executive of the Scotch Whisky Association said.
"Along with the British public, we believe that the current tax of 76 per cent on a bottle of Scotch is too high. An ordinary drinker will hand over almost ten pounds in tax on each bottle they buy. We would like to see a 2 per cent cut again this year," he added.
Nearly 80 per cent of the British public supports the "Fair Tax For Whisky" campaign according to a survey of over 1,000 people conducted by Censuswide on behalf of the SWA.
"Last year's bold move by the Chancellor helped the industry and the ordinary drinker but also saw a boost for the public finances, which was a clear demonstration that cutting taxes can increase revenues," Jonathan Isaby, chief executive of the TaxPayers' Alliance, said.
Business news: In pictures

Show all 13
Seven new distilleries came on stream in 2015 and between 30 and 40 new ones are planned, after George Osborne's move boosted confidence in the sector.
The Scotch whisky industry generates £5 billion in revenue each year and supports more than 40,000 jobs across the UK.
Register for free to continue reading
Registration is a free and easy way to support our truly independent journalism
By registering, you will also enjoy limited access to Premium articles, exclusive newsletters, commenting, and virtual events with our leading journalists
Already have an account? sign in
Join our new commenting forum
Join thought-provoking conversations, follow other Independent readers and see their replies