Scottish independence: Bank of England 'must be on alert for Northern Rock style deposit flight if Yes wins'
Former BoE deputy governor says Bank must be ready to calm markets if secession wins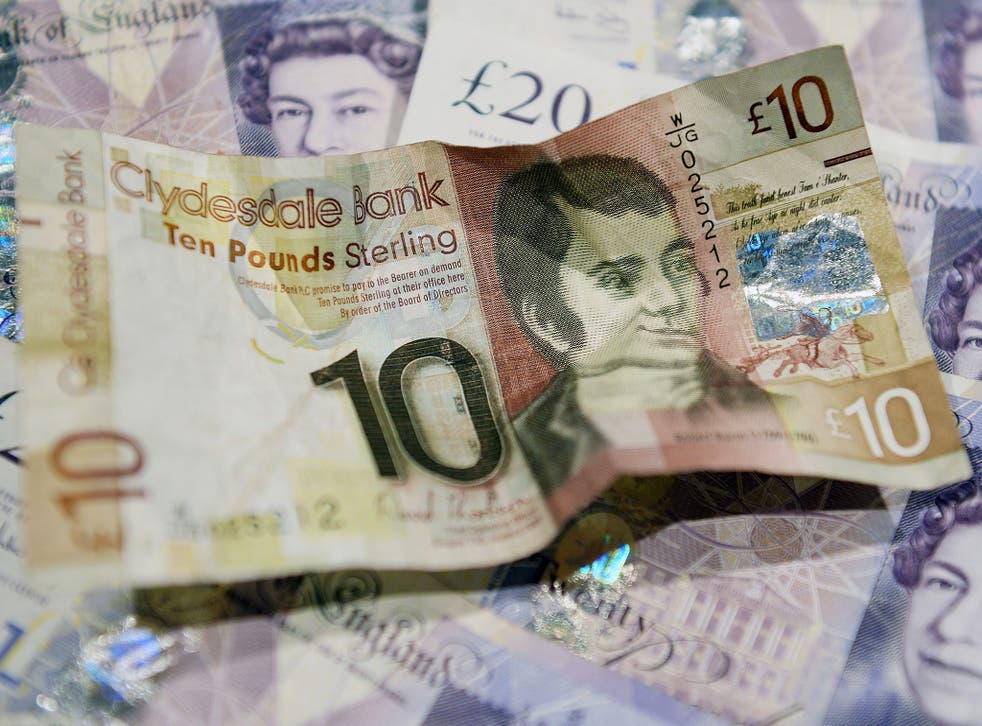 The Bank of England will need to be on guard against a possible "deposit flight" from Scotland similar to Northern Rock after tomorrow's referendum vote, a former deputy governor has said.
Sir John Gieve, who was deputy governor for financial stability at Threadneedle Street between 2006 and 2009, said Bank officials must be ready to calm markets in the event of a "Yes" vote.
"I think they'll be there very early [on Friday morning]; certainly there for the result" said Sir John, speaking to the BBC. "There's bound to be some uncertainty, some possibility of deposit flight, some further marking down of the pound and the UK generally."
Sir John, who was heavily criticised by MPs in 2007 for not being sufficiently proactive when Northern Rock ran into trouble, said the Bank needed to ensure Scottish depositors will have ready access to their money in the event of heavy withdrawals.
"They can work with the banks to make sure that cash is recycled within the UK, make sure the ATMs are full, make sure there are plenty of notes everywhere, make sure that banks' internet systems work so you don't get the sort of panic that developed with Northern Rock."
Scottish independence: What will happen to key British institutions?

Show all 7
The Bank has already confirmed that Governor Mark Carney will be returning early from the G20 meeting of finance ministers and central bank chiefs in Australia tomorrow night in order to be at Threadneedle Street in time for the referendum result, which is expected early.
The deposit flight from Northern Rock in September 2007 was Britain's first bank run in 140 years. Queues formed outside the branches of the Newcastle-based lender after it was forced to tap the Bank of England for emergency liquidity support.
Sir John told the Treasury Select Committee in the same month that he first learned of the funding strains at Northern Rock on August 14 and then went away for two weeks for a funeral and a week's holiday in France. The committee's chairman, John McFall, said Sir John had been "asleep in the back of the shop while there was a mugging out front".
Sir John stepped down two years before the end of his five-year term.
Both the Royal Bank of Scotland and Lloyds Banking Group have said they will move their registered address from Scotland to England in the event of a "Yes" vote. That will ensure they have access to the Bank of England's liquidity support in a new financial crisis.
Join our new commenting forum
Join thought-provoking conversations, follow other Independent readers and see their replies