Scottish independence: Commerzbank says worst case economic scenarios 'exaggerated'
German bank argues businesses likely to be more concerned about events in the Eurozone than in Scotland
Jim Armitage
Tuesday 16 September 2014 09:55 Comments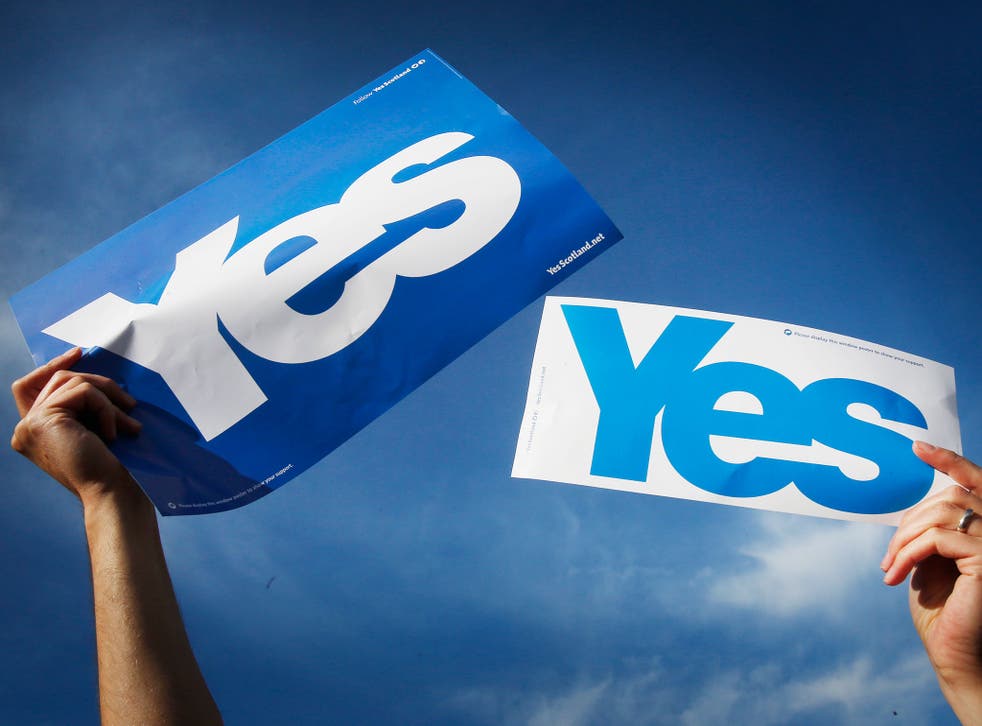 Days after Deutsche Bank reignited the Scottish "no" campaign with terrifying fears that a vote for independence would plunge Scotland back into a 1930s style depression, a rival German financial giant, Commerzbank, has said such speculation has been overdone.
The bank's economists declared today that "some of the worst case scenarios painted in recent days appear exaggerated," and provided evidence that Scottish shares have actually outperformed those of the UK as a whole this year, rather than registered any major collapse.
Economist Peter Dixon said: "Whilst the Scottish independence vote has raged, I am struck by just how little the markets have actually moved so far."
He adds: "Whilst we believe that the economic case set out by the nationalists is way too light on detail, it is also hard to avoid the view that some of the worst case scenarios set out in recent days are also overdoing the gloom."
Looking to the UK as a whole, he asks: "Should we fear a wholesale UK market collapse? In a word, no."
Mr Dixon moved to point out that it would take a long time for any real change to Scottish affairs in the event of a yes vote due to the huge amount of negotiations the nationalists have to get through in order to install their new found independence. He said it was unlikely that they would be able to meet their March 2016 deadline for that reason.
His research did stress there was a huge potential for volatility in the financial markets in the event of a "yes" vote, particularly on Friday as the markets make their first judgement on the vote. However, in terms of UK output as a whole, he said "we certainly do not believe that it will be the catalyst for a sharp dip in UK output."
Even if UK-wide companies such as retailers did see a tailing off of sales north of the border, that would not be replicated in other parts of the UK, he said.
"Naturally, their Scottish businesses may suffer an uncertainty shock which will impact on local trading operations… but large parts of their business will continue to operate unscathed. Any major sell-off in equities [shares] should thus be viewed as temporary and may even come to be viewed as a buying opportunity once the full impact of the result becomes clear."
He stressed that businesses were likely to be more concerned about events in the Eurozone than in Scotland when considering their investment plans.
Register for free to continue reading
Registration is a free and easy way to support our truly independent journalism
By registering, you will also enjoy limited access to Premium articles, exclusive newsletters, commenting, and virtual events with our leading journalists
Already have an account? sign in
Join our new commenting forum
Join thought-provoking conversations, follow other Independent readers and see their replies