Serco says state deals don't pay as it writes off £1.3bn
Serco's losses on just one asylum-seeker contract were higher than £115m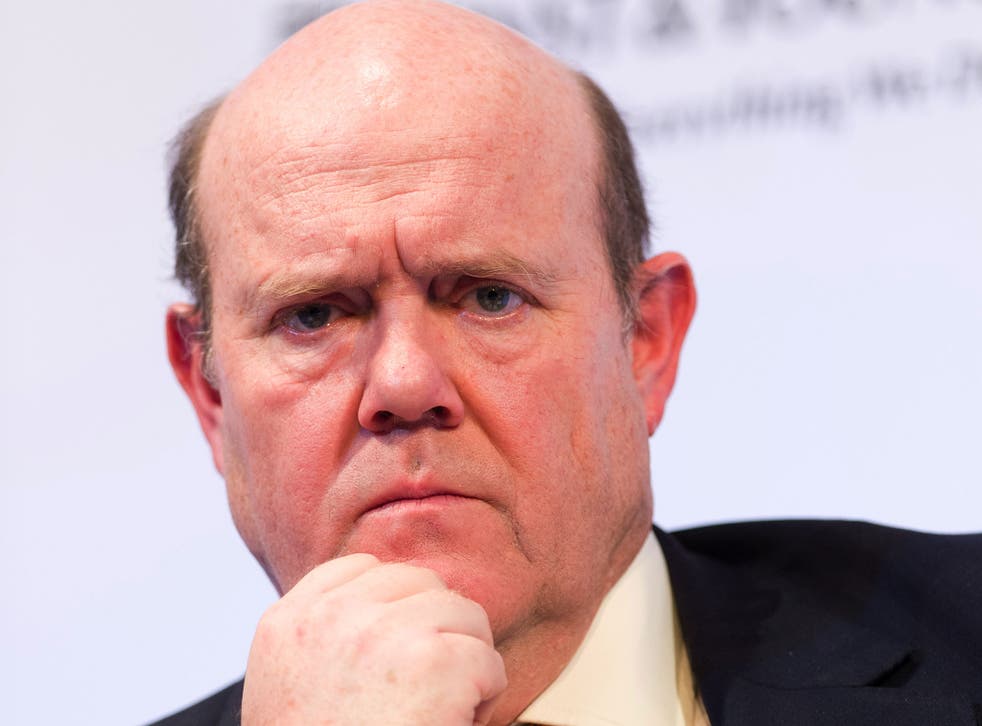 The chief executive of Serco, Rupert Soames, claimed that the Government will struggle to secure bidders for privatised outsourcing contracts as his own company wrote off £1.3bn, partly due to loss-making deals that it signed with the state.
Shares in the FTSE 250-listed Serco, which carries out Ofsted school inspections and manages the UK Atomic Weapons Establishment, sank 11 per cent, or 22.7p, to 183.7p after it posted a £1.4bn loss for 2014 and unveiled a £555m rights issue.
And Mr Soames – who was poached from the temporary power generator Aggreko last year after Serco was found to have charged the State for tagging criminals who were actually dead – warned: "Of the five large contracts on which we're losing most of the money in this writedown, four of them are with the UK Government.
"It's a huge transfer of value from Serco shareholders to the Government. We will take our beating, we will take the pain. But certainly there are aspects of contracts that we wouldn't sign up to today. There are at least eight companies that have lost tens of millions on contracts with the Government, and in the future they will all be a bit more gun-shy. Some have been put off."
Serco's losses on just one asylum-seeker contract were higher than £115m. Its revenues last year slipped almost 7 per cent to £3.96bn – the first decline in 25 years.
The outsourcer, which had to pay millions back to the Government last year over the tagging scandal, admitted it was unlikely to return to growth for another three years. "We are hoping we will be able to make our future results more boring," Mr Soames added.
Serco, which employs 122,000 staff in 20 countries, maintained its profit guidance for 2015 – which Mr Soames described as a "triumph of hope over recent experience". But the dividend was scrapped
Mr Soames hoisted a "for sale" sign over a string of businesses, including Serco's environmental services and leisure operations in the UK, and the Great Southern Rail business in Australia, which brought in revenues of around £560m.
Join our new commenting forum
Join thought-provoking conversations, follow other Independent readers and see their replies