Shared parental leave: Government urged to overhaul system as figures show only 1% of parents use it
TUC calls for paternity payments to increase to minimum wage level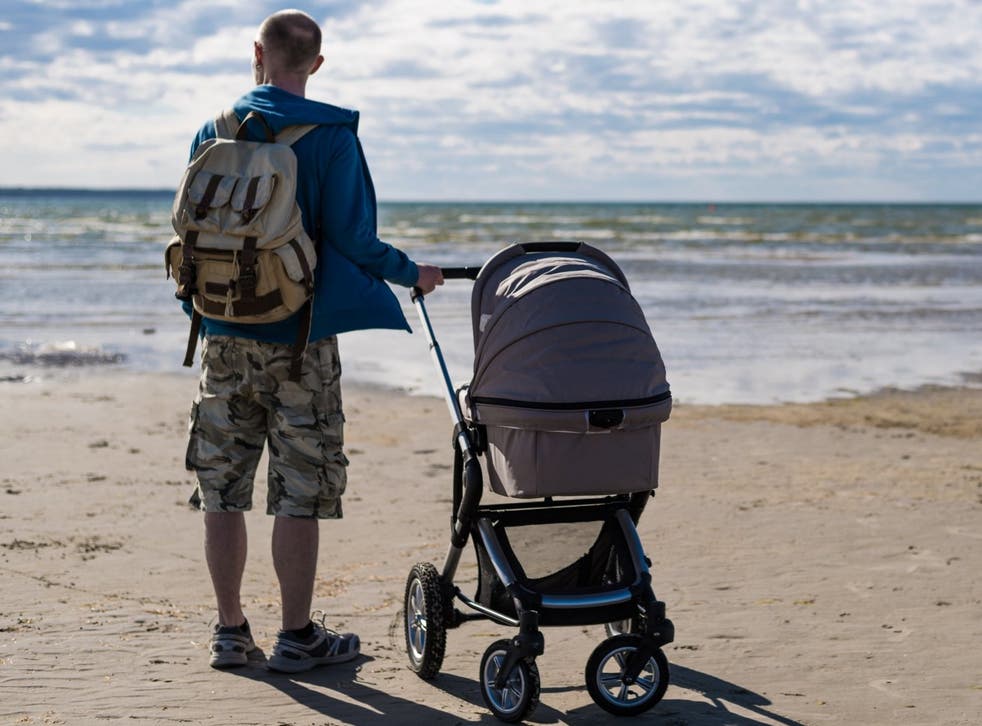 Ony 1 per cent of new parents used shared parental leave last year, according to research, prompting calls for an overhaul of the system.
Just 9,200 new parents took up shared leave in 2018 out of more than 900,000 who were eligible, the study found. Shared leave is not available for fathers in insecure jobs such as zero-hour contracts or agency work.
The TUC, which carried out the research, said take-up is still so poor four years after the system was introduced because most fathers cannot afford to live off the £145 per week payment.
The union organisation is calling for paternity leave pay to be increased to at least minimum wage levels, a move it said could help half a million dads spend more time with their new babies.
The TUC wants fathers to have their own paternity leave, which would be available to fathers from the first day in a job, including those on zero-hour contracts and in self-employed roles.
UK news in pictures

Show all 50
TUC general secretary Frances O'Grady said: "Shared parental leave needs overhauling. It's not an affordable option for most working families.
"Without better rights to well-paid leave, many new parents will continue to miss out on spending time with their children, and mums will continue to take on the lion's share of caring responsibilities.
"If ministers are serious about getting men more involved after their child is born, they should give all dads longer, better-paid paternity leave.
"Dads need leave they can take in their own right. It shouldn't rely on mums giving up some of their maternity leave."
Some companies offer more generous shared parental leave payments. Drinks-maker Diageo announced this week its 4,500 UK staff would be entitled to 52 weeks of parental leave with the first 26 weeks fully paid.
Employees retain all of their benefits and bonuses regardless of gender, sexual orientation or whether they become parents biologically, via surrogacy or adoption.
Mairéad Nayager, chief HR officer at Diageo, said: "True gender equality in the working world requires fundamental changes to a broad range of working practices, including a shake-up of the policies and cultural norms around parental leave."
How shared parental leave works
New parents can share up to 50 weeks of leave and up to 37 weeks of pay.
Pay and leave must be shared in the first year after the child is born or placed with the family.
Shared parental leave can be taken in blocks separated by periods of work, or all in one go. Parents can also choose to be off work together or to stagger the leave and pay.
Parents receive £145.18 a week or 90 per cent of average weekly earnings, whichever is lower.
Join our new commenting forum
Join thought-provoking conversations, follow other Independent readers and see their replies