Shares massacred after LinkedIn makes loss and scraps ads product
Wall Street has given the cold shoulder to LinkedIn due to poor numbers
Michael Bow
Saturday 06 February 2016 03:53 Comments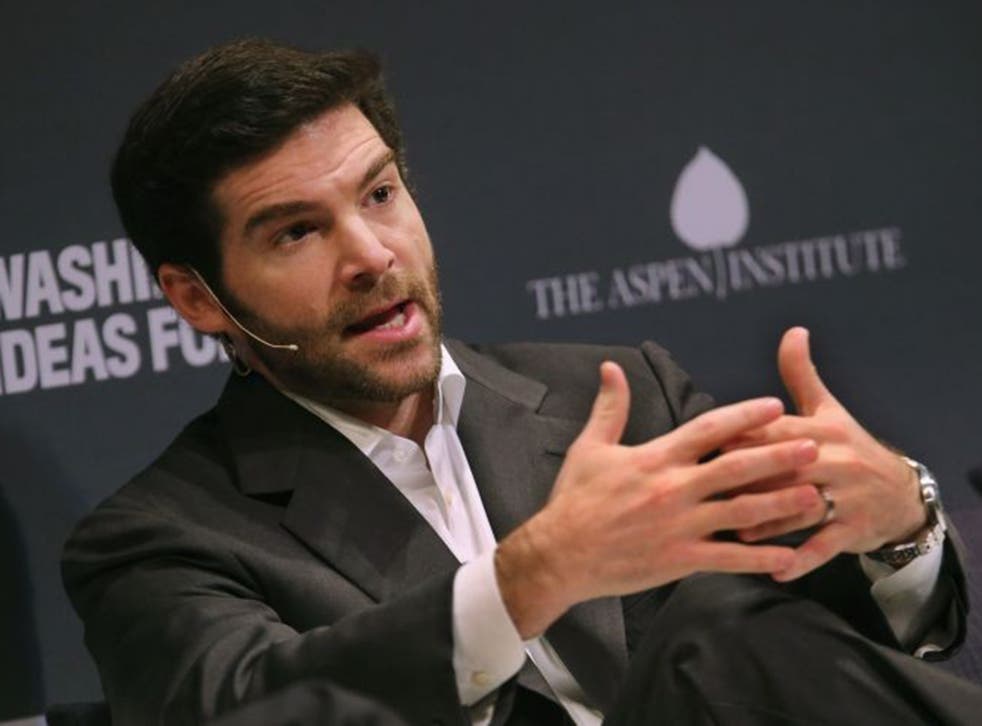 LinkedIn boss Jeff Weiner has trampled on the fruits of a takeover deal he hoped would crack the lucrative business ads market after growing pressure on the company bounced it into another loss last year.
The move contributed to a market massacre, with shares in LinkedIn tanking 42 per cent to leave it worth $10bn (£7bn) less than it was before the losses were unveiled, with a market cap of $15bn.
The shares fell from Thursday's closing price of $192 to trade at $110 on Friday afternoon.The Silicon Valley company darkened the already glum mood by telling investors it was scrapping a much-hyped product that many had hoped would make it a leading force in the $50bn business-to-business sector.
LinkedIn rolled out a product called Lead Accelerator 12 months ago to try and make it a leader in web marketing, but on Thursday it admitted defeat and said it was killing the tool.
The move has concerned investors because the product represented the spoils of a $175m takeover of B2B marketing firm Bizo in 2014 – opening the door for LinkedIn to emerge as a dominant new player in the B2B ads market.
Business news: In pictures

Show all 13
The Lead Accelerator cancellation, which will cost LinkedIn annual revenues of $50m, indicates growing confusion at the company over how best to make money from the site's 400 million-plus users –a common headache among social networks such as Facebook and Twitter.
"We saw pretty healthy initial demand," said Mr Weiner, "and what became increasingly clear as we learnt more about the business is that to scale it would require greater investment.
"That's not just from a capital or resource perspective but also from a managerial perspective."
Bizo, whose clients include Microsoft, AT&T and Porsche, has since been merged into LinkedIn's marketing products division.
Wall Street has given the cold shoulder to LinkedIn due to poor numbers. It said revenues for the first quarter would be $820m, lower than the $867m predicted by analysts. Full-year revenues are forecast to be $3.65bn, instead of the $3.9bn anticipated by investors.
The company booked an $8.4m loss in the final quarter of 2015, taking full-year losses to $166m. But quarterly revenue beat expectations at $862m – up 34 per cent. Full year revenues were also up to $2.9bn, from $2.2bn.
LinkedIn, valued at $6bn when it floated in 2011, now has 414 million customers around the world and has worked hard to increase the number of jobs advertised as it tries to distinguish itself from social networking sites.
The number of job ads doubled to 6 million compared with the previous year.
Register for free to continue reading
Registration is a free and easy way to support our truly independent journalism
By registering, you will also enjoy limited access to Premium articles, exclusive newsletters, commenting, and virtual events with our leading journalists
Already have an account? sign in
Join our new commenting forum
Join thought-provoking conversations, follow other Independent readers and see their replies