Shares in the world's oldest bank Monte dei Paschi were suspended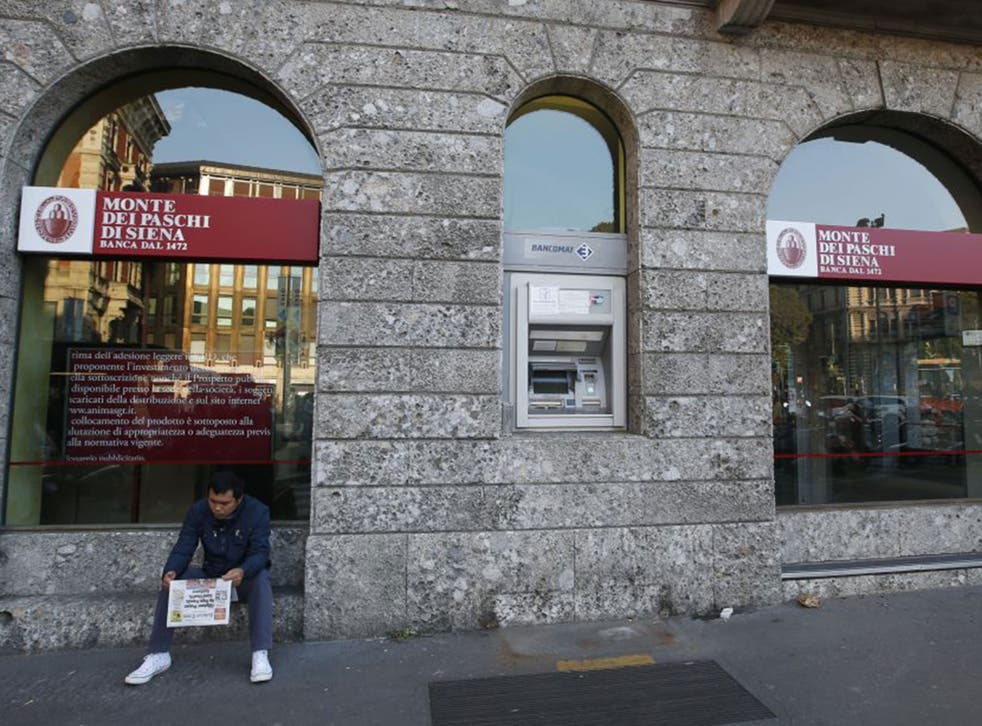 Shares in Monte dei Paschi, the oldest bank in the world, were suspended twice in Milan yesterday after an industry health check found it had the biggest capital hole to fill among European banks.
In all, 25 eurozone banks failed landmark health checks that were released on Sunday, and 14 still had a capital shortfall at the end of September, although the results were generally better than analysts had expected.
Shares in Monte dei Paschi fell as much as 20 per cent as the test showed it had a €2.1bn (£1.7bn) capital hole. Trading in its Italian peer, the Genoa based Banca Carige – which unveiled plans to raise €500m on Sunday – was also halted after it fell 15 per cent.
An early rally in shares of banks that fared better than expected in the tests, such as Germany's Commerzbank , which rose as much as 5 per cent, fizzled out by the end of trade.
Join our new commenting forum
Join thought-provoking conversations, follow other Independent readers and see their replies