Shell returns to the Arctic – but still cuts £10bn from global investment
Energy companies are being forced to adapt to the new oil price environment
Tom Bawden
Thursday 29 January 2015 10:02 Comments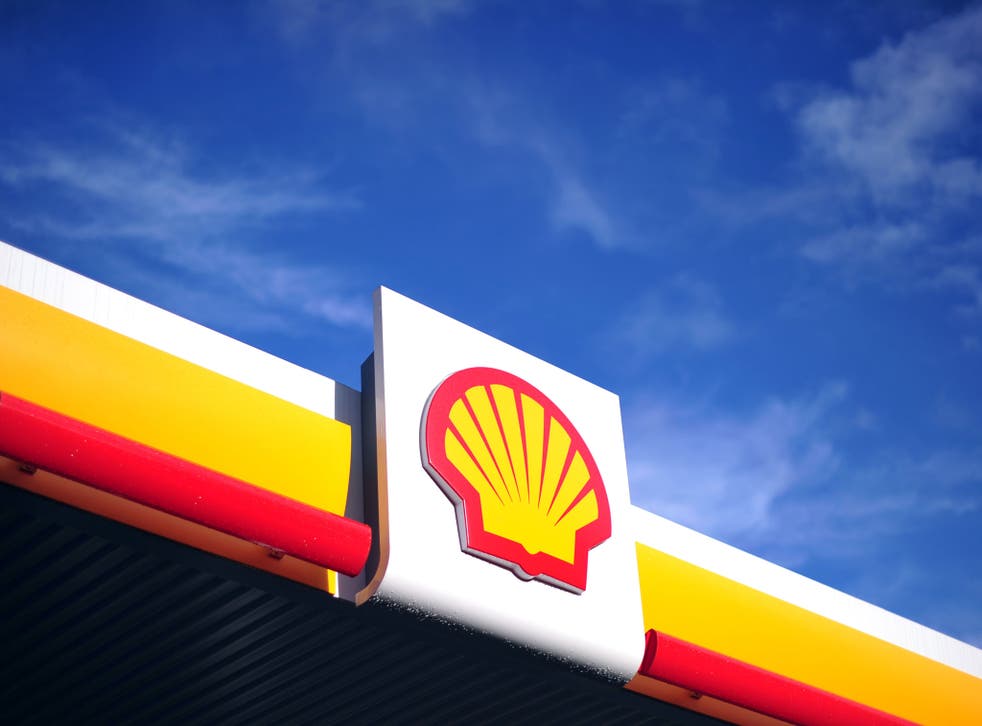 Shell hopes to press ahead with its controversial drilling campaign in the Arctic this summer, despite announcing plans to slash group investment by $15bn (£9.9bn) over the next three years.
The Anglo-Dutch company has disappointed investors with a larger-than-expected 44 per cent drop in fourth-quarter profits, as the tumbling oil price took its toll on the bottom line.
Furthermore, Shell warned that the damage inflicted on its balance sheet by falling oil prices had worsened during the current quarter, and said it was looking further to reduce the costs of its North Sea operations. Shares in the company fell by nearly 5 per cent to close at 2,138p.
Although Alaska's oil is potentially expensive to extract, Shell strongly believes the Arctic offers great opportunities for exploration in future. "Will we go ahead? Yes, if we can," declared Mr van Beurden. "That will depend on whether we are technically and logistically ready to go ahead.
"I will be so disappointed if we aren't because we have been working on this for a long period of time. We have kept all our capability in place, tuned it, upgraded it, just to be ready to drill this upcoming summer season."
He noted that Shell still needed to resolve various legal disputes and secure several permits before it could begin exploratory drilling in the Chukchi Sea, but he said he was hopeful of doing so.
Shell's comments about its Arctic ambitions are the clearest it has made about its intention to continue working in Alaska since the Kulluk accident. However, the news angered environmental campaigners. Charlie Kronick, of Greenpeace, said: "Despite announcing cuts, Shell has not taken the opportunity to cut its most high-cost, high-risk project. Shell is taking a massive risk doggedly chasing oil in the Arctic, not just with shareholder value, but with the pristine Arctic environment. A spill there will be environmentally and financially catastrophic. It is time for investors to recognise that it is impossible for Shell to justify its continued pursuit of offshore Arctic oil."
The investment cuts were unveiled as Shell reported a $3.26bn profit for the fourth quarter, compared with the previous three months. It said it had suffered as the price of oil tumbled by more than 50 per cent since July to less than $50 a barrel. Shell's upstream division, which produces oil and gas, saw profits dive by 60 per cent over the period.
However, the chief financial officer, Simon Henry, warned that oil profits could fall further this quarter, pointing out that the average price in the fourth quarter was $77 a barrel – well above the $50 mark seen for most of this year.
"Although we saw a couple of billion dollars of year-on-year price reduction overall, that is not the full extent of the reduction in the oil price today," he said. "That full extent will roll through into the Q1 results and beyond, depending on how long… so there is still further downside to come."
Shell also cautioned that the North Sea was "a tough place that just got tougher" as it renewed its call for the British Government to reduce taxes on operations in the area. Mr van Beurden said there was no question at the moment of closing oilfields early but acknowledged that he would keep a close eye on costs.
Contractors and the supply chain would be the first to be squeezed. Mr van Beurden pointed out that there were ways to cut costs other than through job losses, although he did not rule them out. "Of course we will look at areas where we have high costs, and the North Sea is one of those… but there are other ways to take out costs [than redundancies]," he added.
Shell said it typically takes some time before falling oil prices translate into changes in consumer behaviour. However, asked what might happen if prices remained subdued for a long time, Mr van Beurden said it would "not help the drive to shift away from fossil fuels into renewables". "It would not help with the drive to improve fuel-efficiency standards in cars, unless they are mandated, and could also change consumer behaviour towards hybrid or electric vehicles," he said.
Shell's fourth-quarter profits were 12 per cent higher than in the fourth quarter of 2013 – a torrid period in which it was forced to issue a profits warning. Full-year profits were up by 14 per cent, at $19bn.
Oil investments: Where the axe has fallen
North Sea
Shell to reduce investment in a $15bn cost-cutting plan; Total of France to cut spending as part of a $2.5bn cost-cutting drive this year; BP is cutting 300 jobs; Tullow Oil expected to announce job losses.
Falkland Islands
Premier Oil defers decision on $2bn Sea Lion project.
Greenland
Norway's Statoil hands back three licences to explore the west coast.
Gulf of Mexico
Shell to invest less on "infill drilling" – adding new wells to existing fields.
Western Canada
Canadian Natural Resources (CNR) stops drilling in a $2bn cost-cutting programme.
Gabon
CNR reduces its offshore drilling programme.
United States
Total cuts spending on US shale gas ventures – at Utica basin in Ohio and Barnett Shale basin in Texas; BHP reduces investment in Louisiana and Texas shale oil by 40 per cent; ConocoPhillips defers drilling and exploration projects in 48 states.
Qatar
Shell and partner Qatar Petroleum ditched $6.5bn Al-Karaana petrochemicals project in city of Ras Laffan.
Nigeria
Shell to postpone or abandon altogether two proposed projects.
Register for free to continue reading
Registration is a free and easy way to support our truly independent journalism
By registering, you will also enjoy limited access to Premium articles, exclusive newsletters, commenting, and virtual events with our leading journalists
Already have an account? sign in
Join our new commenting forum
Join thought-provoking conversations, follow other Independent readers and see their replies