More than 2,500 products 'have shrunk' while prices stay the same but Brexit isn't to blame, ONS reveals
Shoppers with a sweet tooth have been the worst affected by the trend as chocolate, confectionery, jams and syrups have seen the most items downsized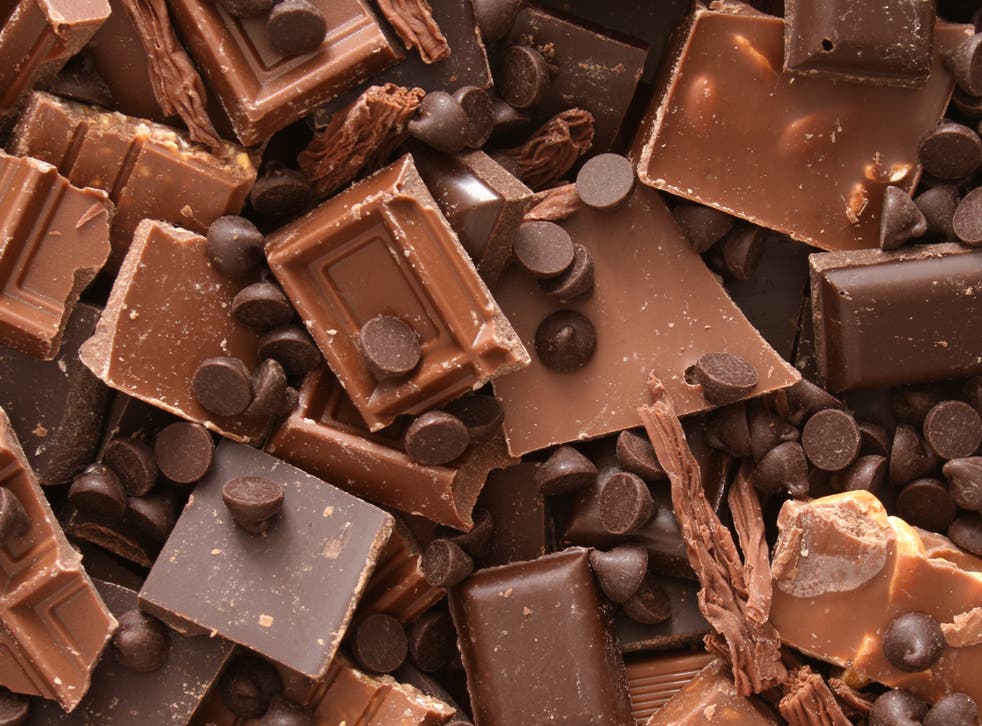 Manufacturers have shrunk 2,529 products over the past five years while keeping prices the same, official data shows.
Shoppers with a sweet tooth have been the worst affected by the trend as chocolate, confectionery, jams and syrups have seen the most items downsized, according to analysis by the Office for National Statistics.
Since 2012, the inflation rate in this category was actually 1.22 per cent higher than the official recorded level, when the smaller size was taken into account.
While weight changes have happened most frequently in food products, non-food items are also being sold in smaller packet sizes, the ONS found. However, these size reductions have not added significantly to inflation, it concluded.
"Shrinkflation" has therefore not made any significant impact to overall inflation, because confectionery makes up just 0.01 per cent of the basket of goods the ONS uses to calculate price rises in the economy.
The data also showed that 614 products got larger between 2012 and 2017, but the contracting products have garnered much greater attention over the last year.
Maltesers sharing packs now weigh 93g, down from 103g, compared with 121g in last autumn. Mars, which makes the chocolates, said in March that it had taken the decision in order to help people afford the product as the company combats rising commodity prices.
M&M's family packs have shrunk by 25g to 140g and bags of Minstrels and Revels are almost 10 per cent lighter.
Business news: In pictures

Show all 13
Toblerone sparked controversy last year when it cut the size of its iconic bar by 12 per cent, with larger spaces between the triangular "mountains".
The manufacturer, Mondelez said it had changed the shape "to keep the product affordable". It said it was experiencing higher costs for "numerous" ingredients.
But on Monday, the ONS cast doubt on whether input costs really are rising. It said the import price of sugar for European companies is close to its lowest level on record, while cocoa prices have fallen sharply since reaching a high in 2015.
How Brexit affected Britain's favourite foods from Weetabix to Marmite

Show all 8
Brexit has also made little difference to the shrinkflation trend, which long predates the EU referendum, the ONS said.
"Manufacturers' costs may also be rising because of the recent fall in the value of the pound – leading some commentators to attribute shrinkflation [to] the UK's decision to leave the European Union," the ONS said.
"But our analysis doesn't show a noticeable change following the referendum that would point towards a Brexit effect.
"Furthermore, others ... had been observing these shrinking pack sizes long before the EU referendum, and several manufacturers have denied that this is a major factor."
Shrinking the size of the products being sold, whether that is toilet paper, chocolate or cleaning products, is just another way of pushing through a price increase, but in a more subtle way. How many of us noticed Andrex reduce the number of sheets on a toilet roll from 240 to 221?"
However, Mark Jones, a food and drink solicitor at Gordons law firm, warned of a "double whammy" for consumers as as inflation, labour shortages and tariffs could mean pack sizes decrease and prices rise."
He said: "Shrinking the size of the products being sold, whether that is toilet paper, chocolate or cleaning products, is just another way of pushing through a price increase, but in a more subtle way. How many of us noticed Andrex reduce the number of sheets on a toilet roll from 240 to 221?"
Register for free to continue reading
Registration is a free and easy way to support our truly independent journalism
By registering, you will also enjoy limited access to Premium articles, exclusive newsletters, commenting, and virtual events with our leading journalists
Already have an account? sign in
Register for free to continue reading
Registration is a free and easy way to support our truly independent journalism
By registering, you will also enjoy limited access to Premium articles, exclusive newsletters, commenting, and virtual events with our leading journalists
Already have an account? sign in
Join our new commenting forum
Join thought-provoking conversations, follow other Independent readers and see their replies