Siemens boss Joe Kaeser vows to invest in UK in Brexit U-turn
The German company was among multinational firms to openly back a Remain vote ahead of the referendum on June 23
Zlata Rodionova
Tuesday 12 July 2016 09:12 Comments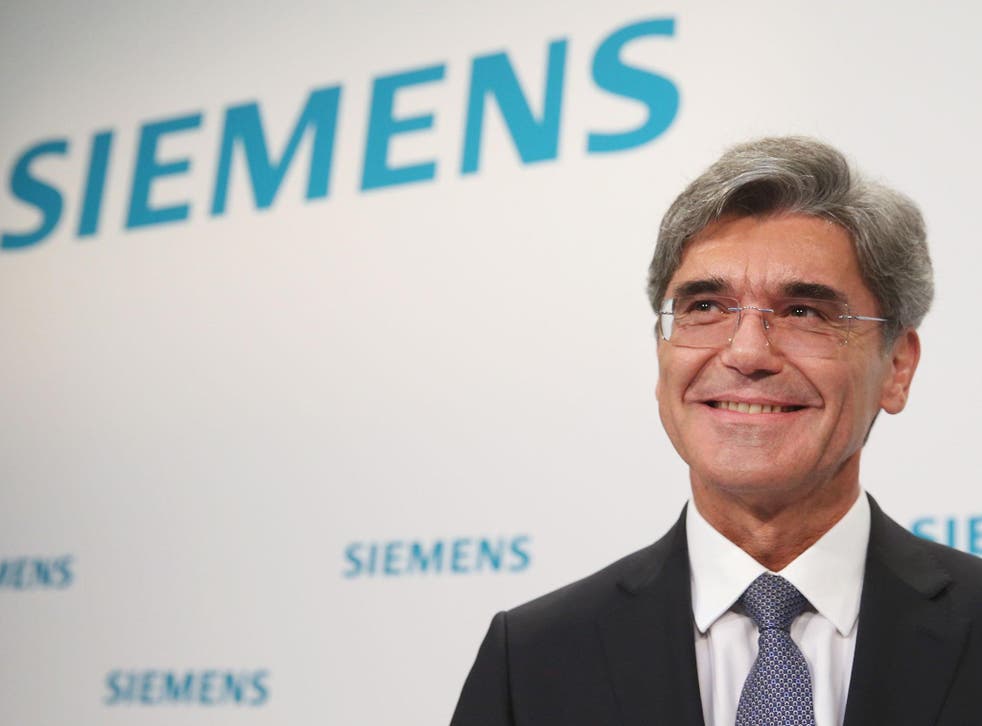 Siemens, the largest engineering company in Europe, has vowed to continue to invest in the UK despite the nation's vote to leave the EU, backing away from earlier warnings.
The German company, which has 13 plants in the UK and employs 14,000 people across the country, was among multinational firms to openly back a Remain vote ahead of the referendum on June 23.
"We're here to stay," Joe Kaeser, Siemens chief executive, said at an event at the House of Commons on Monday.
"The UK matters with or without being a member of the EU. The Brexit vote will not diminish our commitment to your country. Siemens will not leave the next generation behind, " Kaeser said.
However, he urged the UK Government to unify and agree on the future relationship it wants to establish with the EU. This will reduce both reduce investor uncertainty and create a "clear roadmaps to encourage future investments," he argued.
Speaking to the Daily Telegraph, Kaeser said the company's earlier warnings were misunderstood in the heat of the referendum campaign.
"We never said the UK is in bad shape if it leaves the EU: we said the EU would miss a massive opportunity. Without the UK, the EU may never be able to stand up against superpowers like China and the US," he said.
Siemens had previously said that the EU referendum was a decision for the British people and their view must be respected. However it warned its staff on the "significant and negative long-term effects" of a Brexit vote ahead of the referendum.
Juergen Maier, the company's chief executive in the UK, was among nearly 1,300 business leaders who signed a letter backing the campaign to keep the UK in the EU.
"In particular, a new trade deal with the EU could take many years to conclude and it is impossible to predict the terms that will be agreed and at what price. This uncertainty, and threat of increased costs, could make the UK a less attractive place to do business and may become a factor when Siemens is considering future investment here," the company said in a statement in April.
Siemens also said it was putting new wind power investment plans in Hull on hold in the week following the result of the referendum. But Kaeser on Monday said it was too early to take a decision in regards to the Hull expansion.
6 ways Britain leaving the EU will affect you

Show all 6
"The Hull investment is not in trouble at all. It was built for the projects we have and for those we anticipate getting," he said.
Siemens has played a crucial role in the Thameslink and Crossrail projects in the UK and is due to deliver 1,140 commuter rail carriages in London in the coming years.
Register for free to continue reading
Registration is a free and easy way to support our truly independent journalism
By registering, you will also enjoy limited access to Premium articles, exclusive newsletters, commenting, and virtual events with our leading journalists
Already have an account? sign in
Join our new commenting forum
Join thought-provoking conversations, follow other Independent readers and see their replies