Sir John Vickers warns on inadequate bank capital
In 2011 the Vickers report argued that banks should be required to 'ring-fence' their deposit-taking retail operations by 2019, in order to protect taxpayers in the event of another financial crisis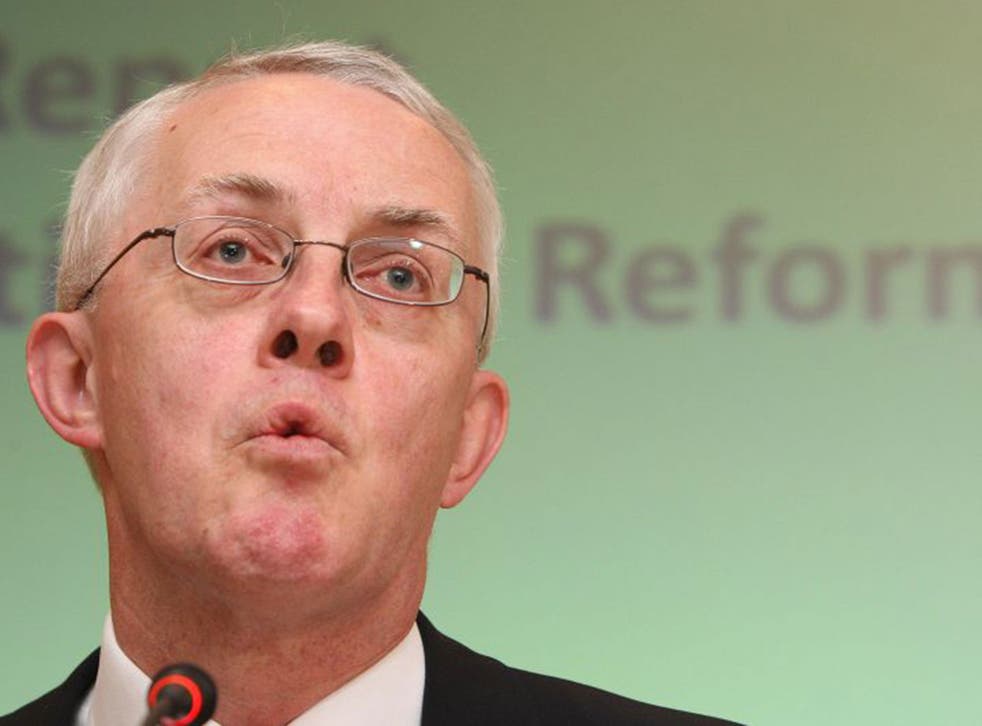 The Bank of England's plans to bolster the stability of the UK banking system are inadequate and rely too much on an unproven resolution regime for large banks, according to Sir John Vickers, who chaired the Government's commission on the future of banking.
Sir John, now warden of All Souls College, Oxford, made a strong intervention in the financial reform debate, arguing the Bank will make a mistake if it fails to increase the required equity buffers of UK ring-fenced banks by as much as his commission recommended. Its recommendation was to increase the equity buffers to 11 per cent of their risk-weighted assets. But the Bank last month proposed an increase that would effectively fall short of this.
Sir John also pointed out that the Bank's own internal analysis, published last December, stressed that if the resolution regime failed the appropriate equity requirement for the system as a whole would be "at least 16 per cent" of risk-weighted assets.
Business news: In pictures

Show all 13
"The Bank appears to place a lot of reliance on the future new resolution regime working well. But … the better course is surely more going-concern loss absorbency – ie equity – rather than relying on gone-concern bail in debt that, as the name suggests, is not a place you want to get to," he told The Independent.
Sir John also cited Anat Admati of Stanford University, who recently criticised the Bank's internal analysis of how much capital lenders should hold as "fundamentally flawed".
In 2011 the Vickers report argued that banks should be required to "ring-fence" their deposit-taking retail operations by 2019, in order to protect taxpayers in the event of another financial crisis. The report also said large banks should have equity buffers of at least 3 percentage points above the internationally agreed "Basel III" baseline of 7 per cent. "Large" was defined as banks with assets worth 10 per cent of UK GDP. But the Bank of England is proposing that banks should only have to hold the full extra 3 percentage points of equity capital if their assets are larger than 40 per cent of GDP. No banks currently meet that threshold.
Join our new commenting forum
Join thought-provoking conversations, follow other Independent readers and see their replies