Sir Martin Sorrell: More than a fifth of WPP shareholders reject £48m salary for FTSE's highest-paid CEO
WPP has paid its boss £210m since 2012 as part of a controversial long-term incentive plan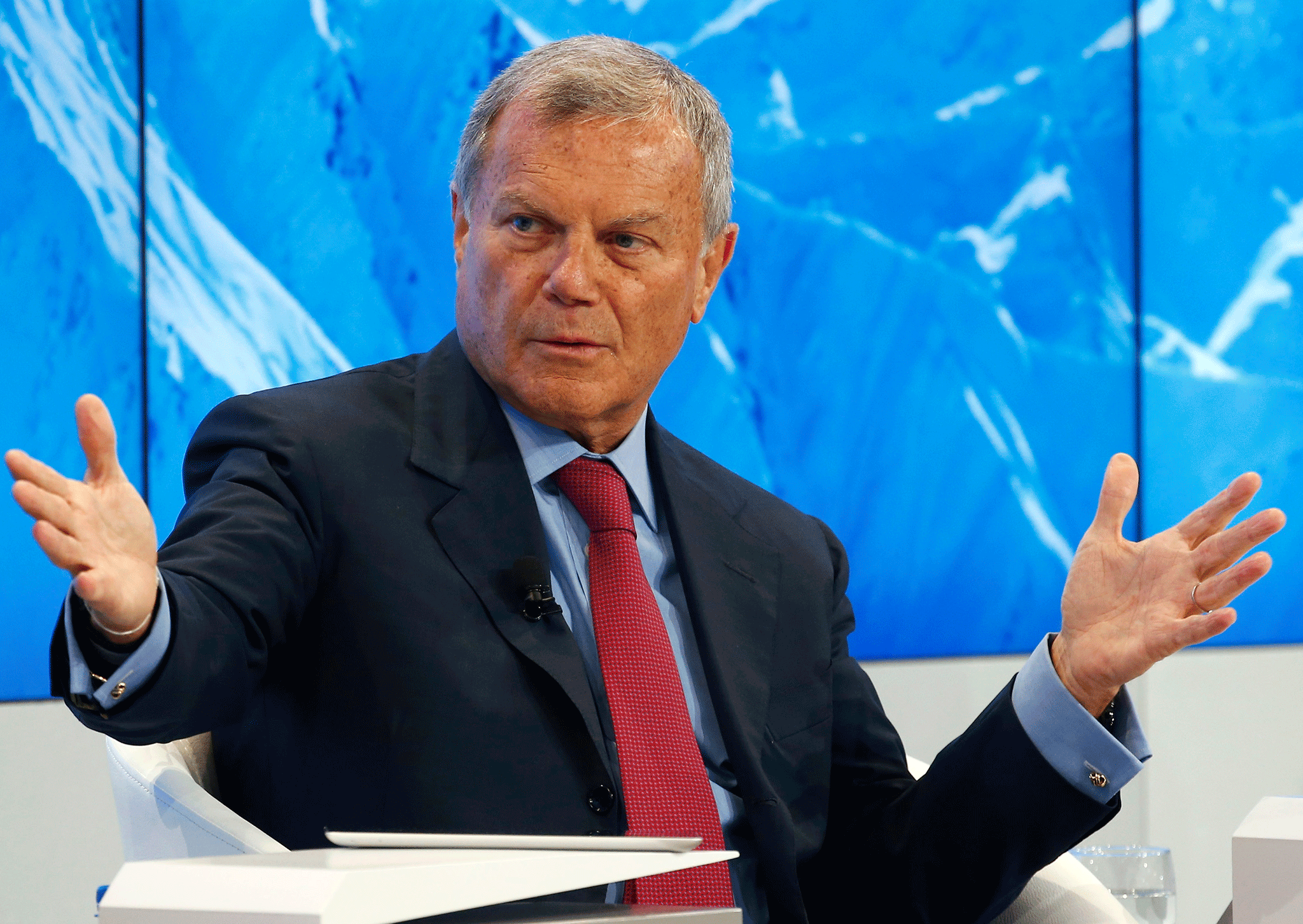 Sir Martin Sorrell's £48m pay packet was rejected by more than a fifth of WPP shareholders, as the chief executive faced a barrage of questions during the advertising group's annual general meeting.
In total, 21.3 per cent of WPP's investors opposed Sir Martin's pay or abstained from voting on Wednesday.
The FTSE 100 firm might have hoped to avoid such a confrontation, after Sir Martin's salary fell 32 per cent from £70.4m in 2015. The WPP boss remains the highest-paid chief executive of any FTSE firm.
WPP faced an even larger backlash last year, after more than a third of investors refused to back Sir Martin's pay deal at the 2016 AGM.
Hans Christoph-Hirt of Hermes, which represents investors holding around 1 per cent of WPP voting rights, said yesterday that he was "highly uncomfortable" with Sir Martin's latest pay deal, "not least in light of our historic concerns about board composition and the remuneration committee's apparent lack of vigour and stress-testing when the legacy plan was devised".
In total, WPP has paid Sir Martin £210m since 2012 as part of a controversial five-year long-term incentive plan, known as 'LEAP'.
Activist shareholders have campaigned against the arrangement, but Sir Martin has defended the rewards, which he says reflect decades of work building the world's biggest advertising company.
WPP has moved to decrease the pay of executives at the firm with a new, less generous deal that starts this year, but around ten per cent of shareholders voted against the terms.
The dispute is the latest over spiralling levels of executive pay. MPs in April called for businesses to simplify how remuneration is structured and put an end to long-term investment plans.
Iain Wright, chair of the Department for Business, Energy and Industrial Strategy (BEIS) select committee said at the time that executive pay had been "ratcheted up so high that it is impossible to see a credible link between remuneration and performance".
He added: "Pay must be reformed and simplified to incentivise decision-making for the long term success of the business and to pursue wider company objectives than share value."
Business news: In pictures
Show all 13
WPP also gave a trading update on Wednesday, reporting revenues up 16 per cent to £4.8bn for the first four months of the year, helped by the Brexit-hit pound which inflated overseas earnings at the global firm.
Like-for-like revenue rose 0.7 per cent compared to last year, and a higher than 0.2 per cent increase was reported in the first quarter.
In March, WPP had cut its 2017 sales forecast, citing a highly competitive market.
Join our commenting forum
Join thought-provoking conversations, follow other Independent readers and see their replies