Sir Martin Sorrell defends his £70m pay package for second time as revenues jump at WPP
Sorrell is likely to face anger from shareholders at the company's annual meeting in June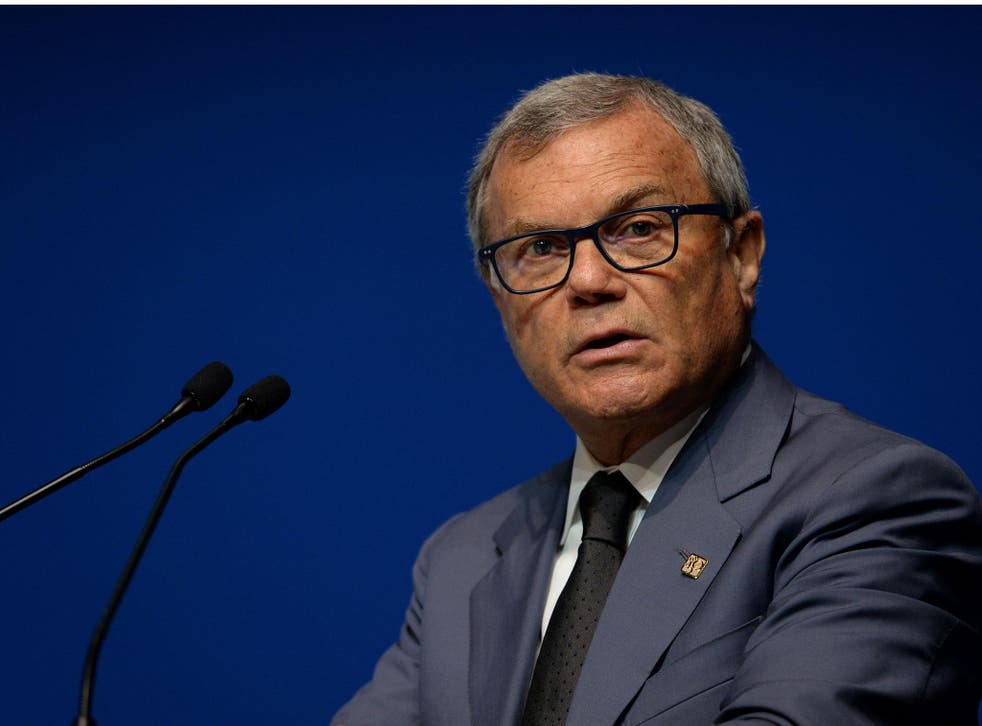 Sir Martin Sorrell, WPP founder, has once again defended his pay package estimated to hit £70m, one of the biggest cheques in British corporate history.
His comments came as WPP, the marketing and advertising company he founded in 1985, reported a 5.1 per cent in quarterly revenues to £3.1 billion compared with last year driven by a strong performance in the US. The UK accounted for £451 million of WPP's revenue, up 8.2 per cent.
Sorrell argued that his remuneration was only a reflection of WPP's successful numbers.
"It's really pay performance for the long-term, over 30 plus year" Sorrell told the BBC's Today Programme on Thursday.
"I'm not embarrassed about the growth of the company from two people in one room in Lincoln's Inn Fields in 1985 to 190,000 people in 112 countries and a leadership position in our industry, which I think is important," he added.
Sorrell also dismissed comparisons to Sir Philip Green, the former owner of failed retailer BHS, as "specious".
"BHS has gone out of business. We are very much in business," he said.
WPP founder scooped a share award of £63 million in March and could see that total rise to £70 million for the year ending April. His salary is worth £1.15 million and he may get a cash bonus on top that will be disclosed in the company annual report on Friday.
When asked about whether he was expecting a shareholders revolt over his pay package at the company's annual meeting in June, Sorrell said:
"That's up to them. They are asked for their view and they will vote how they see fit."
Sir Martin's bonus is calculated using a controversial long-term bonus scheme called Leap or the leadership acquisition plan. Shareholders revolted against the scheme at the annual WPP meeting in 2012, when 60 per cent of investors voted against it.
Forbes top 10 richest billionaires in the world

Show all 10
Executive pay is under close scrutiny after BP shareholders voted 60 per cent against a £14 million pay deal for BP chief executive Bob Dudley.
Anglo American shareholders revolted against an executive pay plan with 42 per cent of the votes against the pay award, at the company's annual meeting in London last week.
Join our new commenting forum
Join thought-provoking conversations, follow other Independent readers and see their replies