Sir Paul Kenny: Union firebrand lined up to head Corbyn commission on workers' rights
Exclusive: Sir Paul is general secretary of the GMB, the third biggest union, but he is standing down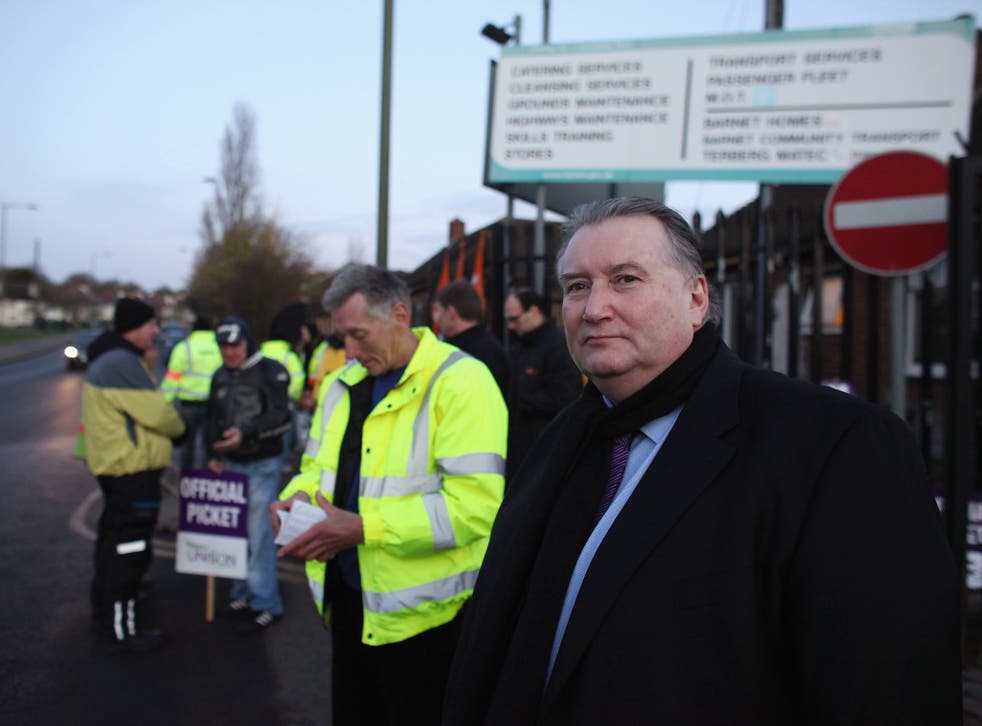 Sir Paul Kenny, the union chief who wants leaders of companies that avoid tax to be "banged up", is frontrunner to lead a Workers' Rights Commission for Labour.
Jeremy Corbyn pledged to establish the commission during his Labour leadership campaign this summer, and it is understood that a meeting this week will discuss how this will work. The commission would entrench fears that Labour under Mr Corbyn will be anti-business.
Sir Paul is general secretary of the GMB, the third biggest union, but he is standing down, to be replaced by Tim Roache, who in 2009 organised a 12-week strike by Leeds refuse collectors over pay.
Sir Paul is chairman of Tulo, an umbrella body co-ordinating trade unions affiliated to Labour. He will attend the workers' commission meeting this week in that capacity, but it is understood that there have already been informal suggestions made to Sir Paul for him to consider heading it.
Mr Corbyn and his allies could be tempted to appoint Sir Paul in an effort to rebuild relations to the unions, many of which are actually to his right. For example, the GMB opposes his anti-Trident stance, which they fear could lead to the loss of thousands of engineering jobs.
Sir Paul has been outspoken about what he sees as scandalous business practices. He told The Independent last year: "Tax avoidance is stealing, it's cheating. Give them, UK CEOs, five years, more [imprisonment] – we need to change the rules to let them know they can't prosper like this."
The GMB has secured some of the best pay deals since the 2007 credit crunch under Sir Paul's leadership, such as getting British Gas's 8,000 engineers an 11.3 per cent hike in 2011 in exchange for more flexible working hours.
Sir Paul Kenny could lead the Workers' Rights Commission that the Labour leader Jeremy Corbyn has pledged to set up Oli Scarff/ Getty Images
Register for free to continue reading
Registration is a free and easy way to support our truly independent journalism
By registering, you will also enjoy limited access to Premium articles, exclusive newsletters, commenting, and virtual events with our leading journalists
Already have an account? sign in
Register for free to continue reading
Registration is a free and easy way to support our truly independent journalism
By registering, you will also enjoy limited access to Premium articles, exclusive newsletters, commenting, and virtual events with our leading journalists
Already have an account? sign in
Join our new commenting forum
Join thought-provoking conversations, follow other Independent readers and see their replies