Sir Richard Branson defends Virgin Galactic: Space tourism 'worth the risk'
Co-pilot Michael Alsbury died in fatal crash during Virgin Galactic test fight, but Branson insists risk that comes with innovation is 'worth it'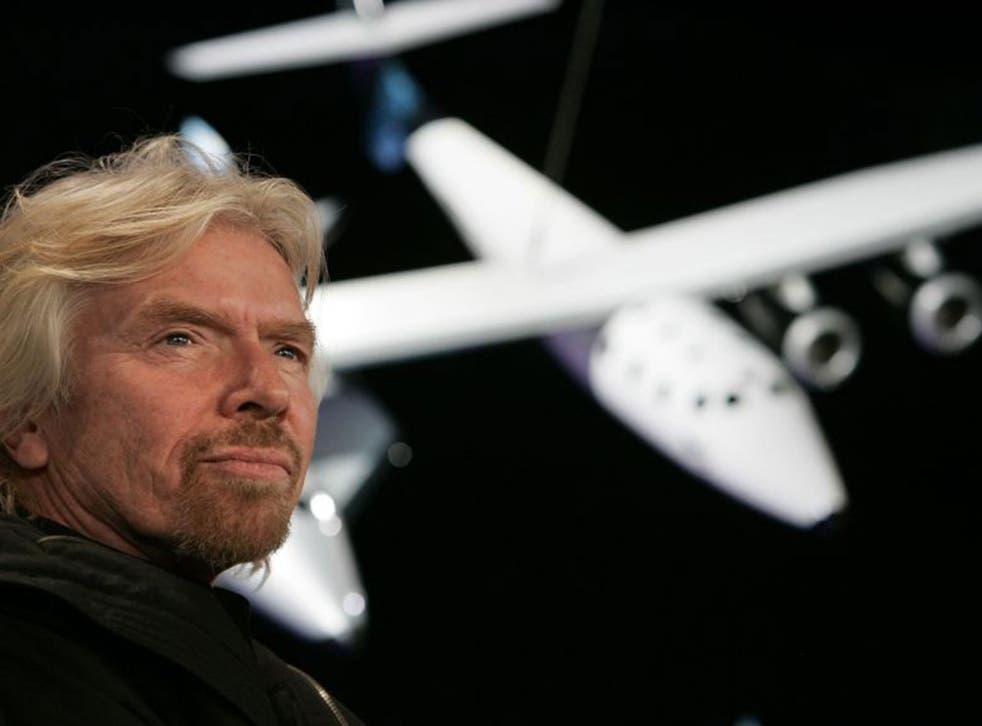 Virgin Group founder Sir Richard Branson has defended Virgin Galactic's space programme, insisting the risk is "worth it" following the fatal crash of the SpaceShipTwo, which resulted in the death of test pilot Michael Alsbury.
"Mike would have been the first to say that," Branson told CNN Monday. "Test pilots would say that because they know the risk they're taking, they know the importance of what they're doing, we know the importance of what we're doing."
He reiterated his plans to board Virgin Galactic's maiden flight after critics suggested his company has downplayed the risks of space tourism. But Branson insisted he would not ask "others to go on a Virgin Galactic flight if I didn't feel it was safe enough for myself".
Branson said the 800 passengers who have signed up to the $250,000 a ticket space adventure remain supportive of Virgin Galactic, and revealed two more have signed up and paid for their flights in a show of support.
In pictures: Virgin Galactic space rocket crash

Show all 9
Today, Virgin Galactic confirmed it will complete its second spaceship "deliberately and with determination" despite what it described as a "tragic setback". The spaceship is 65 per cent completed, according to a statement.
"We intend to move ahead with our testing program and have not lost sight of our mission to make space accessible for all," the company said. "We owe it to all of those who have risked and given so much to stay the course and deliver on the promise of creating the first commercial spaceline."
On Friday, Virgin's SpaceShipTwo crashed during a test flight in California's Mojave Desert, killing 39-year old Alsbury and seriously injuring 43-year-old co- pilot Peter Siebold.
The crash may have been caused by the prototype's unique "feathered" trail section, which unfolded prematurely. The investigation into the cause of the accident continues.
Join our new commenting forum
Join thought-provoking conversations, follow other Independent readers and see their replies