Sky takeover by Rupert Murdoch: Competition watchdog specifies terms of investigation into deal
The CMA said that it would be assessing whether there will be 'a sufficient plurality of persons with control of the media enterprises serving audiences in the UK following the transaction'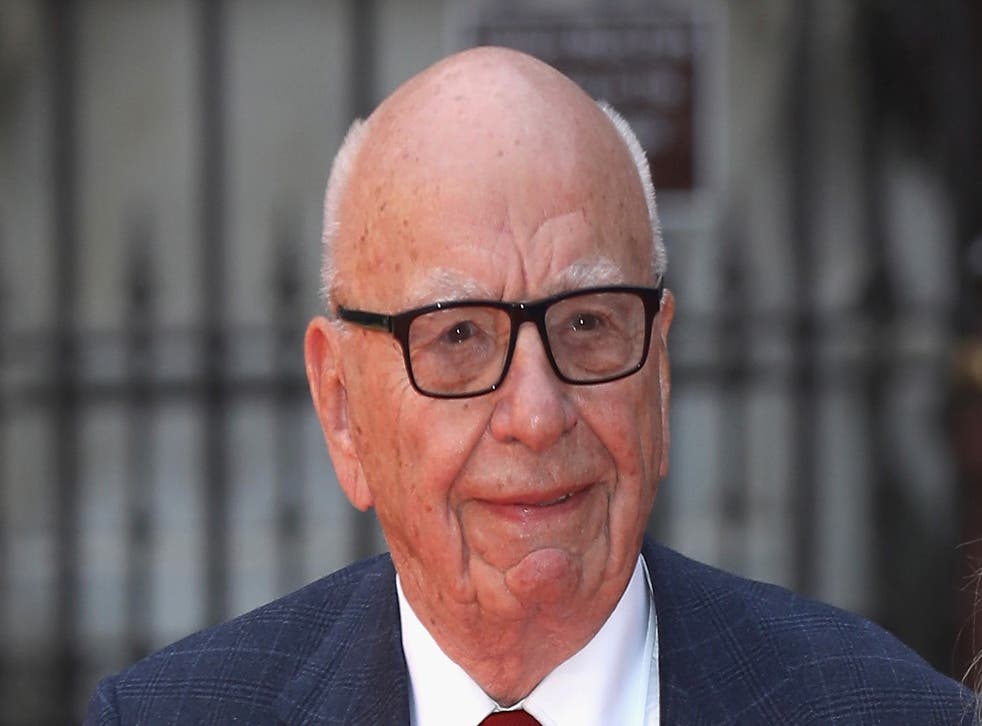 The UK's competition watchdog has specified the terms of its investigation into the proposed £11.7bn takeover of Sky by Rupert Murdoch's 21st Century Fox, elaborating that it will focus on the impact of media plurality as well as on broadcasting standards.
At the end of September, Karen Bradley, the Secretary of State for Digital, Culture, Media and Sport, referred the proposed deal to the Competition and Markets Authority on public-interest grounds.
The CMA now has six months – until 6 March – to report back to Ms Bradley with its recommendations.
"Today we set out the scope of our investigation and the issues on which we will focus," said Anne Lambert, panel chair at the CMA said on Tuesday.
The CMA added it would be assessing whether there will be "a sufficient plurality of persons with control of the media enterprises serving audiences in the UK following the transaction".
It regulator also said that it was looking for "views and evidence on the current level of media plurality in the UK, whether – and the extent to which – the transaction reduces that level of media plurality, and whether the remaining level of plurality of persons with control of media enterprises would be sufficient".
It said that it would consider these issues in the context of Ofcom's definition of media plurality, namely a ensuring diversity of viewpoints that are available and consumed; and preventing any one media owner or voice having too much influence over public opinion and the political agenda.
The CMA referral from Ms Bradley follows an investigation by Ofcom earlier this year after which the regulator raised concerns relating to the compliance procedures that Fox had in place for the broadcast of Fox News in the UK.
That report also found that the company only took action to improve its approach to compliance after Ofcom expressed concerns.
21st Century Fox struck a preliminary deal to snap up the 61 per cent of Sky that it does not already own in December last year.
In March this year Mr Murdoch's company formally notified the European Commission that it was bidding nearly £12bn for the European pay-TV company.
If successful, the deal will likely strengthen the position of James Murdoch – who is both chief executive of Fox and chairman of Sky – in his 86-year-old father's media empire.
It would come more than five years after the media tycoon's last tilt at taking full control of the business through News Corporation.
Ms Bradley is due to appear in front of a Commons committee hearing on Wednesday at which the deal will likely be discussed. Sky, meanwhile, will face shareholders for its annual general meeting on Thursday.
Register for free to continue reading
Registration is a free and easy way to support our truly independent journalism
By registering, you will also enjoy limited access to Premium articles, exclusive newsletters, commenting, and virtual events with our leading journalists
Already have an account? sign in
Register for free to continue reading
Registration is a free and easy way to support our truly independent journalism
By registering, you will also enjoy limited access to Premium articles, exclusive newsletters, commenting, and virtual events with our leading journalists
Already have an account? sign in
Join our new commenting forum
Join thought-provoking conversations, follow other Independent readers and see their replies