Sky shareholders in revolt over secretive and 'excessive' bonuses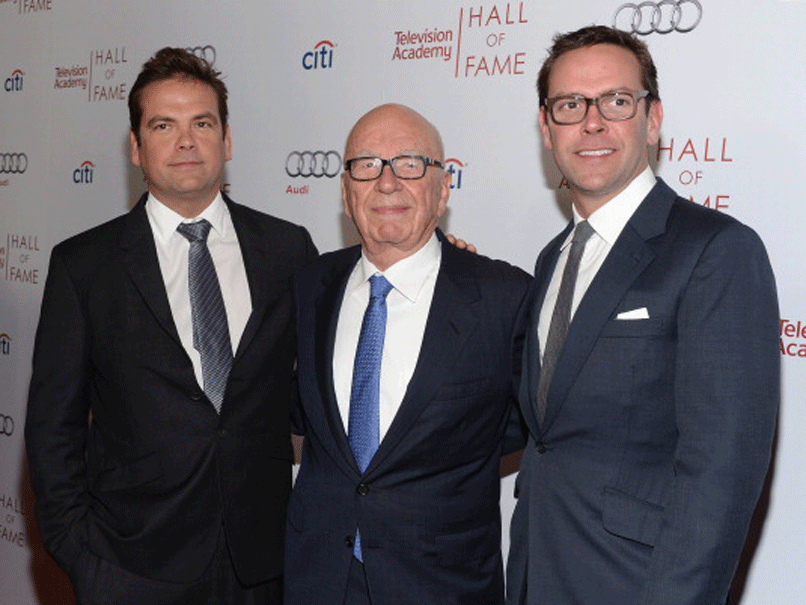 The pay-TV giant Sky has been hit by a revolt over pay as 55 per cent of independent shareholders failed to back the remuneration report.
The influential American shareholder watchdog ISS and British advisory group Pirc had recommended that investors abstain in the vote because of a lack of transparency over bonus targets.
Pirc described potential long-term awards for the chief executive Jeremy Darroch and chief financial officer Andrew Griffith as "excessive". Minimum bonus targets were also viewed as "not challenging".
Thirty per cent of all shareholders failed to back the remuneration report after the votes of the top shareholder, Rupert Murdoch's 21st Century Fox, were included. Nearly 14 per cent voted against and 16 per cent abstained.
Sky insisted it was not overly concerned, but it was a significant revolt by City standards. It was worse than last year, when 23 per cent failed to back the report, although there were more votes against. Mr Darroch, speaking after yesterday's annual meeting in Westminster, promised: "We'll engage with shareholders."
He earned £4.9m in the year to June but has a bonus scheme that could earn him far more. He collected £17m a year earlier after a previous award paid out.
Mr Darroch defended Sky's decision to publish only limited information about bonuses because it is "commercially sensitive" and could help rivals such as BT. "You've got to be careful you don't give your sensitive information away," he said, adding that investors had given "strong support for most of our resolutions", including the recent merger with Sky Italia and Sky Deutschland to create a pan-European giant.
James Murdoch was re-elected as a director with 96 per cent support, despite Pirc and the Local Authority Pension Fund Forum (LAPFF) complaining again about his "suitability" and links to Fox.
He resigned as Sky chairman in 2012 after criticism of his handling of the phone-hacking scandal.
The chairman Nicholas Ferguson came under fire from one shareholder for failing to announce ahead of the meeting that Martin Gilbert, chief executive of Aberdeen Asset Management, is taking over as senior independent director after months of uncertainty. Mr Ferguson maintained Sky had waited until its merger was completed last week.
Sky has faced criticism because of Fox's influence over the board with four directors, which LAPFF described as a continuing "concern". However, all directors were overwhelmingly re-elected.
Shareholders also approved a formal change of British Sky Broadcasting's name to Sky to reflect the fact it is no longer just a British company.
Mr Darroch said it was "too early" to know if regulator Ofcom's investigation into Premier League football TV rights will affect or delay next year's auction. Sky paid £2.38bn last time after a bidding war with BT sent the cost soaring 70 per cent. "It's always big," he said of the auction. But he insisted Sky offered far more than sport.
Register for free to continue reading
Registration is a free and easy way to support our truly independent journalism
By registering, you will also enjoy limited access to Premium articles, exclusive newsletters, commenting, and virtual events with our leading journalists
Already have an account? sign in
Register for free to continue reading
Registration is a free and easy way to support our truly independent journalism
By registering, you will also enjoy limited access to Premium articles, exclusive newsletters, commenting, and virtual events with our leading journalists
Already have an account? sign in
Join our new commenting forum
Join thought-provoking conversations, follow other Independent readers and see their replies